India's New Broadband Rules Will Help Private CSPs – Fitch
SINGAPORE and SYDNEY -- India's new national digital communication policy (NDCP) could benefit the sector by making it easier to meet rapidly rising data demand and addressing tax and fee burdens on the industry, says Fitch Ratings.
The NDCP's plan to expand broadband coverage funded by the universal service obligation fund and in partnership with private telcos is likely to support private telcos' growth, as it will broaden the customer base and improve Internet adoption, particularly in rural areas, according to Fitch Ratings.
The NDCP lays out plans to connect 600,000 villages to the broadband network, establish 2 million WiFi hotspots in rural areas and another 1 million in urban areas. There will be implementation challenges, but the development of this infrastructure could significantly increase the country's broadband adoption rate, which is currently in the low single digits in rural areas. The policy aims to considerably expand fiber coverage and also to increase the proportion of towers connected through fiber optics to 60% from 25% to accelerate the adoption of 4G/5G technologies.
Private telcos also will benefit from NDCP's plan to encourage more efficient spectrum usage, by making available harmonized and contiguous spectrum bands and further liberalizing spectrum sharing and trading.
Accelerated 5G deployment, increased spectrum supply and harmonization help telcos keep up with growth in data usage -- after all, the average monthly data usage per customer rose to between 6Gbp/s and 8Gbp/s in 2018, from about 1Gbp/s only 12 months prior. However, the plan is likely to encourage companies to increase investment in 5G spectrum which, depending on the 5G spectrum asset price, could further stretch already heavily indebted balance sheets over the next two years. We believe private telcos could skip 5G spectrum auctions if prices are too high.
The NDCP's plans to review and rationalize the sector's tax structure and optimize future spectrum asset pricing could reduce telcos' costs and red tape. Indian telcos face heavy and multiple taxes -- including license fees, spectrum usage charges, and universal service fees on top of expensive spectrum assets. Meanwhile, intense competition has limited telcos' pricing power. Overall, these pressures have stretched balance sheets. The sector has also been subject to frequent litigation due to high taxes, which CSPs currently dispute.
We expect price competition to ease in the medium term following the emergence of three large telcos -- Bharti, Reliance Jio and the merged entity of Vodafone-Idea, which have an estimated combined revenue market share of more than 90%. Fierce price competition following Jio's entry into the market significantly hurt telcos' financial profiles, which led to rapid consolidation and the exit of smaller operators.
The US Department of Agriculture gives high points to those operators providing symmetric, high-speed infrastructure when considering loan and grant applicants.
UK mobile operator will use its 5G spectrum to launch a fixed wireless access (FWA) service in London in August and plans to have that offer, plus mobile 5G services, in 25 UK cities by the end of this year.
Authorization of $166.8 million over next decade earmarked for 60,850 unserved rural homes and businesses across 22 states.
Tunable optics components add up to about $1,000, says Nokia's Stefaan Vanhastel, too high an admission cost for the $26-plus billion corporation in a market estimated at $204 million in 2022.
As enterprises adopt public networking, their adoption of dark fiber for high-security uses grows, said Ed Morche, president of enterprise and government markets at CenturyLink.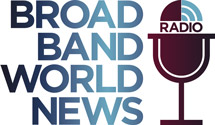 In this insightful Light Reading radio show, Kurt Raaflaub, Head of Strategic Solutions Marketing, will outline the key service provider challenges, deployment considerations, next-gen Gigabit technologies, and service models to win market share in the rapidly growing MDU market.
All resources
Tuesday, May 21, 2019
11:00 a.m. New York / 4:00 p.m London
The MDU market continues to face fierce competition among service providers due to tech-savvy residents (i.e., millennials), demand from building owners and management companies, plus the favorable economics of bulk contracts. However, no MDUs are the same, so service providers must use multiple technologies and inconsistent deployment models, increasing operational complexity and rollout costs.
The MDU market itself is evolving as residents adopt smart-home technologies, generating rising demand for smart apartments with built-in connected thermostats, keyless entryways and doors, and video doorbells. This evolution presents both new challenges and opportunities. In other words, service providers must consider innovative service-delivery strategies to compete and win.
In this Broadband World News and ADTRAN webinar, Kurt Raaflaub, Head of Strategic Solutions Marketing, will highlight emerging MDU broadband Internet trends and challenges. In addition, Kurt will outline the next-generation service creation and delivery platform, built on open standards, that allows service providers to connect millions of underserved MDUs, enables creation of user-driven services, and reduces operational complexity and costs.
Plus, special guest, Alice Lawson, Broadband and Cable Program Manager for the City of Seattle, will discuss Seattle's B4B-Build For Broadband initiative that addresses best practices in planning for MDU telecommunication infrastructure.