Intra Telecom of Greece Opens Spanish Subsidiary
Athens, Greece -- Intracom Telecom, a global telecommunication systems and solutions vendor, with headquarters here announced today it began operations in Spain, reflecting its vision and desire to participate as a key international player in the modernization process of Mediterranean economies.
The inauguration event took place on September 27th at the Greek Ambassador's Residence in Madrid.
Intracom Telecom's Spanish subsidiary, located in Madrid, offers specialized local support for customers' needs. Specialists will prepare customers for the eras of 5G and digital transformation. The local company focuses on promoting the full portfolio of Intracom Telecom Group including wireless access & transmission, telco software, Internet of Things (IoT) enabling solutions and Smart City offerings.
"We started spreading the values and all the potential of the company in the south of Europe and in Latin America," said Ercole Rovida, vice president of sales for Iberia, Italy and LATAM. "In Spain, I am confident we are on the right track. Intracom Telecom is ready to add value, to be flexible and to listen to our customers'. We address Spain as a high priority strategic market and we are here to work hard with our customers and partners to enable them achieve their business goals."
Ex-pat Alison Diana finds some Brits focused on improving the country's pretty abysmal service since it's something they can control — unlike Brexit, Theresa May's future, Parliamentary games or anything else to do with the relationship between the EU and UK.
While Tier 1 carriers make up the vast majority of those deploying fiber to North American homes, other provider types are making their mark, RVA's study for Fiber Broadband Association finds. Tier One ILECs primary providers for fiber deployment surge to North American homes, but
Imagining a day in the life of Ajit Pai, a day when two years of service provider speed test data is finally released in the middle of a 762-page report.
Many traditional telco vendors are incorporating WiFi 6 in their products – and that's good news for service providers targeting residential customers, smart cities and other markets.
Thanks to a new strategy and partnerships, one of Brazil's top service providers is ready to meet the country's anticipated surge in demand for fixed and mobile broadband connectivity.
Wednesday, December 12, 2018
12 p.m. New York / 5 p.m. London
Alexa, What's This New Opportunity for Service Providers? (archive available soon)
Consumers are buying millions of IoT devices, from smart thermostats and security systems to intelligent entertainment setups and furniture. Yet many of these devices remain isolated because home users are uncomfortable connecting them to each other – or even their WiFi. After all, their WiFi network was probably designed only to handle a few laptops, a gaming system and a couple of smartphones. Now, demand on the network is surging and even though you're delivering 100 Mbps to 1 Gbps, that doesn't necessarily mean the broadband power is in the right place or reaches every corner of a home.
Even if WiFi coverage is sufficient, typing is not on trend. Voice is far more natural, easier and faster. Using a TV keyboard is archaic when more and more households have access to cloud-based voice services, like Amazon Alexa. This webinar will explore how service providers can create a comfortable, truly smart home for consumers – simultaneously driving up margin and loyalty.
All resources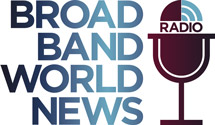 Tune in to Broadband World News Radio on Thursday, November 1 at 8 a.m. PT, 11 a.m. ET, 3 p.m. UK as Ronan Kelly, CTO, EMEA & APAC Regions at ADTRAN, explores the five pillars of network integrity -- a topic he discussed during his recent Broadband World Forum keynote. Register now!
BT's Formula for F1 Success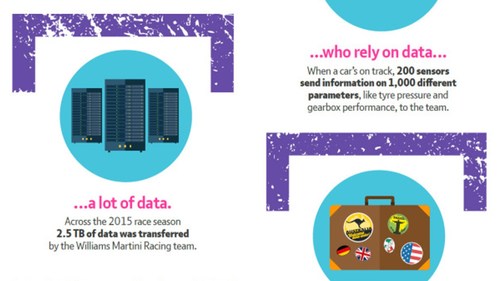 Infographics archive