1NCE Launches IoT Partner Ecosystem, Powered by DT
COLOGNE -- 1NCE, the provider an IoT flat-rate offering powered by Deutsche Telekom, today launched a partner ecosystem initiative to expand its reach within the international IoT market. The partner network comprises renowned IoT companies like Quectel, Codico and many others and forms the basis for the company's continuous growth track, enabling partners to better respond to market demands and increase customer loyalty through constant innovation.
The 1NCE Partner Ecosystem is designed to build up strong partnerships with different categories of IoT enablement partners alongside the IoT value chain. Partners will serve the entire ecosystem through one horizontal standard. Members and potential partners include module manufacturers, distributors, platform providers and many others.
"The rapid growth of our ecosystem reflects the attractiveness of our revolutionary approach to IoT connectivity. We are proud that so many high-class IoT companies believe in the quality and sustainability of our offering," said Alexander Sator, the 1NCE CEO, in the press release. "Joining forces with extraordinary partners in the IoT business will accelerate both the scaling of our partners' business models and our own market extension."
Partnering for the win-win The 1NCE Lifetime Fee allows our ecosystem partners to easily add IoT connectivity to their own product and service portfolio, as its very simple prepaid contracting model replaces today's more common complex tariffs and monthly billings structure.
The Lifetime Fee is an IoT flat rate -- which includes up to 500 Mb of data volume, 250 SMS and web plus API access to the 1NCE Connectivity Management Platform. In conjunction with partner Deutsche Telekom, which hosts the network 1NCE uses, the IoT company offers fast, secure and reliable Internet of Things connections. It specializes in long-lasting B2B applications including asset management, tank monitoring, vehicle telematics, smart metering and waste management, and "guarantees transparent IoT connectivity" in many regions, focused especially on Europe with "steady coverage" in areas including the United States and Russia, according to 1NCE.
"Partnering with top players in each of their market segments will, on the one hand, help them better serve their customers in the biggest areas of today's IoT markets -- [areas] like smart metering, asset tracking, waste management, tank monitoring or vehicle telematics. On the other hand, it will also enable a whole range of completely new IoT use cases previously considered too expensive, too complex or too unprofitable -- especially in the LPWA spectrum" said Alexander Bufalino, chief sales officer at 1NCE. "Moreover, joining forces with our partners will allow us to gather deep vertical and technological expertise and turn it into new product features and services specifically designed for those segments to run their business perfectly."
With LPWA technology such as NB-IoT on the horizon but not yet ubiquitously available in terms of coverage and roaming, companies that want to build an IoT connected device are confronted with a highly fragmented network landscape. To address this, 1NCE helps partners offer a future-proof solution in the transition phase from 2G/3G to LPWAN technologies. As a worldwide MVNO, 1NCE provides a multimode SIM card, which enables a seamless switch between 2G, 3G and NB-IoT (increasingly available in coverage and roaming) in one card.
Find the full list of 1NCE Ecosystem Partners here.
Deutsche Telekom AG (NYSE: DT)
The US Department of Agriculture gives high points to those operators providing symmetric, high-speed infrastructure when considering loan and grant applicants.
UK mobile operator will use its 5G spectrum to launch a fixed wireless access (FWA) service in London in August and plans to have that offer, plus mobile 5G services, in 25 UK cities by the end of this year.
Authorization of $166.8 million over next decade earmarked for 60,850 unserved rural homes and businesses across 22 states.
Tunable optics components add up to about $1,000, says Nokia's Stefaan Vanhastel, too high an admission cost for the $26-plus billion corporation in a market estimated at $204 million in 2022.
As enterprises adopt public networking, their adoption of dark fiber for high-security uses grows, said Ed Morche, president of enterprise and government markets at CenturyLink.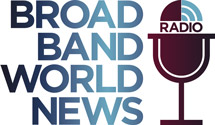 In this insightful Light Reading radio show, Kurt Raaflaub, Head of Strategic Solutions Marketing, will outline the key service provider challenges, deployment considerations, next-gen Gigabit technologies, and service models to win market share in the rapidly growing MDU market.
All resources
Tuesday, May 21, 2019
11:00 a.m. New York / 4:00 p.m London
The MDU market continues to face fierce competition among service providers due to tech-savvy residents (i.e., millennials), demand from building owners and management companies, plus the favorable economics of bulk contracts. However, no MDUs are the same, so service providers must use multiple technologies and inconsistent deployment models, increasing operational complexity and rollout costs.
The MDU market itself is evolving as residents adopt smart-home technologies, generating rising demand for smart apartments with built-in connected thermostats, keyless entryways and doors, and video doorbells. This evolution presents both new challenges and opportunities. In other words, service providers must consider innovative service-delivery strategies to compete and win.
In this Broadband World News and ADTRAN webinar, Kurt Raaflaub, Head of Strategic Solutions Marketing, will highlight emerging MDU broadband Internet trends and challenges. In addition, Kurt will outline the next-generation service creation and delivery platform, built on open standards, that allows service providers to connect millions of underserved MDUs, enables creation of user-driven services, and reduces operational complexity and costs.
Plus, special guest, Alice Lawson, Broadband and Cable Program Manager for the City of Seattle, will discuss Seattle's B4B-Build For Broadband initiative that addresses best practices in planning for MDU telecommunication infrastructure.