CenturyLink Names Neel Dev CFO
MONROE, La. -- CenturyLink announced Neel Dev has been named executive vice president and chief financial officer, effective immediately.
Dev, who has served as interim CFO since Sunit Patel's departure from the company in September, now has global responsibility for CenturyLink's financial planning, accounting, tax, treasury, procurement and supply chain management and real estate portfolio.
Dev previously served as CenturyLink's group vice president of finance and was with Level 3 for 13 years prior to the CenturyLink acquisition. He has more than 20 years of experience in the telecommunications industry in both financial and operational roles.
"Neel's extensive telecommunications experience has prepared him well to serve as CenturyLink's next CFO. He and I have worked closely together for many years and I am highly confident in his ability to successfully lead our finance organization," said Jeff Storey, president and CEO of CenturyLink. "As our new CFO, I know Neel will continue to drive financial discipline across our company, focused on operational efficiency and enabling profitable revenue and adjusted EBITDA growth."
Added Dev: "I am looking forward to working with Jeff on continuing to focus the business on execution as we begin our transition from integration to transformation. I'm excited to continue to be part of the management team at CenturyLink in this next phase of our business."
CenturyLink Inc. (NYSE: CTL)
The giant vendor had a disappointing start to the year across the board, including in fixed broadband access equipment sales.
US Department of Agriculture began accepting online applications from service providers, municipalities and utilities for at least $600M in funding via its new ReConnect Rural Broadband Pilot Program.
First-quarter earnings show demand for range of ADTRAN products and services, including Gfast, VDSL, XGS-PON and professional services, CEO and President Tom Stanton told analysts.
More than a half-million Irish residents expected to have fiber broadband by 2020. But Ireland's National Broadband Plan has not even begun — and government officials today postponed any agreement again.
Rapidly growing MSO keeps bulking up by buying smaller cablecos in largely rural and exurban markets throughout the US.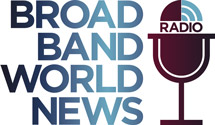 In this insightful Light Reading radio show, Kurt Raaflaub, Head of Strategic Solutions Marketing, will outline the key service provider challenges, deployment considerations, next-gen Gigabit technologies, and service models to win market share in the rapidly growing MDU market.
All resources
Tuesday, April 30, 2019
11:00 a.m. New York / 4:00 p.m London
Just when you thought the answer to your next technology direction question was clear, the noise around multiple new technology options fills the Internet and airwaves. Multiple 5Gs are being deployed; there's CableLabs' 10G initiative; the ITU and IEEE are toiling around 50G PON – and we haven't even talked about Wi-Fi6 yet! Is any of this real, do you have to pay attention or can you just let the dust settle and then decide?
Since waiting is often not the best option, let's demystify technology options, their impact on your business, and how to prepare for whatever the future brings.
In this webinar, Service Providers will learn:
Current state of 5G and how it affects everyone, not only mobile network providers.
Latest technologies being developed and how they will benefit their networks and subscribers.
How to prepare their networks for the future – whatever it may hold.