Cisco: Internet Traffic Hits 4.8 Zettabytes Annually by 2022
SAN JOSE, Calif. -- The internet consists of thousands of public and private networks worldwide. And since it came to life in 1984, more than 4.7 zettabytes of IP traffic have flowed across it. That's the same as all the movies ever made crossing global IP networks in less than a minute.
Yet Cisco's new Visual Networking Index (VNI) this is merely the start. By 2022, more IP traffic will cross global networks than in all prior 'internet years' combined through the end of 2016. Put another way, more traffic will be created in 2022 than in the 32 years since the internet began. Where will that traffic come from? All of us, our machines and the way we use the internet. By 2022, 60% of the global population will be internet users. More than 28 billion devices and connections will be online. And video will make up 82% of all IP traffic.
Key predictions for 2022
Cisco's VNI looks at the impact users, devices and other trends will have on global IP networks over a five-year period. From 2017 to 2022, Cisco forecasts:
1. Global IP traffic will more than triple

Global IP traffic is expected to reach 396 exabytes per month by 2022, up from 122 exabytes per month in 2017. That's 4.8 zettabytes of traffic per year by 2022.
By 2022, the busiest hour of internet traffic will be six times more active than the average. Busy-hour internet traffic will grow by nearly five times (37% CAGR) from 2017 to 2022, reaching 7.2 petabytes per second by 2022. In comparison, average internet traffic will grow by nearly four times (30% CAGR) over the same period to reach 1 petabyte by 2022.
2. Global internet users will make up 60% of the world's population

There will be 4.8 billion internet users by 2022. That's up from 3.4 billion in 2017 or 45% of the world's population.
3.Global networked devices and connections will reach 28.5 billion

By 2022, there will be 28.5 billion fixed and mobile personal devices and connections, up from 18 billion in 2017—or 3.6 networked devices/connections per person, from 2.4 per person.
More than half of all devices and connections will be machine-to-machine by 2022, up from 34% in 2017. That's 14.6 billion connections from smart speakers, fixtures, devices and everything else, up from 6.1 billion.
4.Global broadband, WiFi and mobile speeds will double or more

Average global fixed broadband speeds will nearly double from 39.0 Mbps to 75.4 Mbps.
Average global WiFi connection speeds will more than double from 24.4 Mbps to 54.0 Mbps.
Average global mobile connection speeds will more than triple from 8.7 Mbps to 28.5 Mbps.
5. Video, gaming and multimedia will make up more than 85% of all traffic

IP video traffic will quadruple by 2022. As a result, it will make up an even larger percentage of total IP traffic than before -- up to 82% from 75%.
Gaming traffic is expected to grow nine-fold from 2017 to 2022. It will represent 4% of overall IP traffic in 2022.
Virtual and augmented reality traffic will skyrocket as more consumers and businesses use the technologies. By 2022, VR and AR traffic will reach 4.02 exabytes/month, up from 0.33 exabytes/month in 2017.
Cisco VNI Methodology
The Cisco VNI™ Complete Forecast for 2017 to 2022 relies upon independent analyst forecasts and real-world network usage data. Upon this foundation are layered Cisco's own estimates for global IP traffic and service adoption. A detailed methodology description is included in the complete report. Over its 13-year history, Cisco® VNI research has become a highly regarded measure of the internet's growth. National governments, network regulators, academic researchers, telecommunications companies, technology experts and industry/business press and analysts rely on the annual study to help plan for the digital future.
1 A petabyte is equal to 1,000 terabytes or one million gigabytes.
Cisco Systems Inc. (Nasdaq: CSCO)
At its meeting, the Federal Communications Commission increased the speed of acceptable rural broadband and increased funding for providers, delivering it to households and businesses in the countryside.
Fiber Broadband Association President Lisa Younger's new neighbor Amazon isn't the only one demanding high-speed fiber infrastructure as a prerequisite for anywhere it calls home (or HQ2), she writes in her newest blog. After all, the numbers don't add up any other way.
Ex-pat Alison Diana finds some Brits focused on improving the country's pretty abysmal service since it's something they can control — unlike Brexit, Theresa May's future, Parliamentary games or anything else to do with the relationship between the EU and UK.
While Tier 1 carriers make up the vast majority of those deploying fiber to North American homes, other provider types are making their mark, RVA's study for Fiber Broadband Association finds. Tier One ILECs primary providers for fiber deployment surge to North American homes, but
Imagining a day in the life of Ajit Pai, a day when two years of service provider speed test data is finally released in the middle of a 762-page report.
Wednesday, December 12, 2018
12 p.m. New York / 5 p.m. London
Consumers are buying millions of IoT devices, from smart thermostats and security systems to intelligent entertainment setups and furniture. Yet many of these devices remain isolated because home users are uncomfortable connecting them to each other – or even their WiFi. After all, their WiFi network was probably designed only to handle a few laptops, a gaming system and a couple of smartphones. Now, demand on the network is surging and even though you're delivering 100 Mbps to 1 Gbps, that doesn't necessarily mean the broadband power is in the right place or reaches every corner of a home.
Even if WiFi coverage is sufficient, typing is not on trend. Voice is far more natural, easier and faster. Using a TV keyboard is archaic when more and more households have access to cloud-based voice services, like Amazon Alexa. This webinar will explore how service providers can create a comfortable, truly smart home for consumers – simultaneously driving up margin and loyalty.
All resources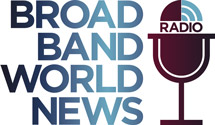 Tune in to Broadband World News Radio on Thursday, November 1 at 8 a.m. PT, 11 a.m. ET, 3 p.m. UK as Ronan Kelly, CTO, EMEA & APAC Regions at ADTRAN, explores the five pillars of network integrity -- a topic he discussed during his recent Broadband World Forum keynote. Register now!
BT's Formula for F1 Success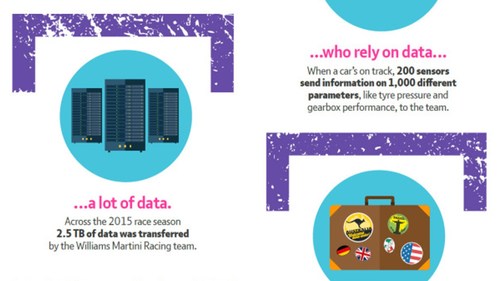 Infographics archive