Cisco: Internet Traffic Hits 4.8 Zettabytes Annually by 2022
SAN JOSE, Calif. -- The internet consists of thousands of public and private networks worldwide. And since it came to life in 1984, more than 4.7 zettabytes of IP traffic have flowed across it. That's the same as all the movies ever made crossing global IP networks in less than a minute.
Yet Cisco's new Visual Networking Index (VNI) this is merely the start. By 2022, more IP traffic will cross global networks than in all prior 'internet years' combined through the end of 2016. Put another way, more traffic will be created in 2022 than in the 32 years since the internet began. Where will that traffic come from? All of us, our machines and the way we use the internet. By 2022, 60% of the global population will be internet users. More than 28 billion devices and connections will be online. And video will make up 82% of all IP traffic.
Key predictions for 2022
Cisco's VNI looks at the impact users, devices and other trends will have on global IP networks over a five-year period. From 2017 to 2022, Cisco forecasts:
1. Global IP traffic will more than triple

Global IP traffic is expected to reach 396 exabytes per month by 2022, up from 122 exabytes per month in 2017. That's 4.8 zettabytes of traffic per year by 2022.
By 2022, the busiest hour of internet traffic will be six times more active than the average. Busy-hour internet traffic will grow by nearly five times (37% CAGR) from 2017 to 2022, reaching 7.2 petabytes per second by 2022. In comparison, average internet traffic will grow by nearly four times (30% CAGR) over the same period to reach 1 petabyte by 2022.
2. Global internet users will make up 60% of the world's population

There will be 4.8 billion internet users by 2022. That's up from 3.4 billion in 2017 or 45% of the world's population.
3.Global networked devices and connections will reach 28.5 billion

By 2022, there will be 28.5 billion fixed and mobile personal devices and connections, up from 18 billion in 2017—or 3.6 networked devices/connections per person, from 2.4 per person.
More than half of all devices and connections will be machine-to-machine by 2022, up from 34% in 2017. That's 14.6 billion connections from smart speakers, fixtures, devices and everything else, up from 6.1 billion.
4.Global broadband, WiFi and mobile speeds will double or more

Average global fixed broadband speeds will nearly double from 39.0 Mbps to 75.4 Mbps.
Average global WiFi connection speeds will more than double from 24.4 Mbps to 54.0 Mbps.
Average global mobile connection speeds will more than triple from 8.7 Mbps to 28.5 Mbps.
5. Video, gaming and multimedia will make up more than 85% of all traffic

IP video traffic will quadruple by 2022. As a result, it will make up an even larger percentage of total IP traffic than before -- up to 82% from 75%.
Gaming traffic is expected to grow nine-fold from 2017 to 2022. It will represent 4% of overall IP traffic in 2022.
Virtual and augmented reality traffic will skyrocket as more consumers and businesses use the technologies. By 2022, VR and AR traffic will reach 4.02 exabytes/month, up from 0.33 exabytes/month in 2017.
Cisco VNI Methodology
The Cisco VNI™ Complete Forecast for 2017 to 2022 relies upon independent analyst forecasts and real-world network usage data. Upon this foundation are layered Cisco's own estimates for global IP traffic and service adoption. A detailed methodology description is included in the complete report. Over its 13-year history, Cisco® VNI research has become a highly regarded measure of the internet's growth. National governments, network regulators, academic researchers, telecommunications companies, technology experts and industry/business press and analysts rely on the annual study to help plan for the digital future.
1 A petabyte is equal to 1,000 terabytes or one million gigabytes.
Cisco Systems Inc. (Nasdaq: CSCO)
There is no point in building an all-fiber network if it remains empty, says BT. And yet much of it still is.
Driven by economics, the French giant is planning to follow the Chinese model of 'combo cards' for the deployment of 10G PON.
New specs will repack recent additions of DOCSIS 3.1 and tack on new capabilities, including support of services up to 1.8GHz.
The US Department of Agriculture gives high points to those operators providing symmetric, high-speed infrastructure when considering loan and grant applicants.
UK mobile operator will use its 5G spectrum to launch a fixed wireless access (FWA) service in London in August and plans to have that offer, plus mobile 5G services, in 25 UK cities by the end of this year.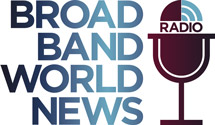 In this insightful Light Reading radio show, Kurt Raaflaub, Head of Strategic Solutions Marketing, will outline the key service provider challenges, deployment considerations, next-gen Gigabit technologies, and service models to win market share in the rapidly growing MDU market.
All resources
Tuesday, May 21, 2019
11:00 a.m. New York / 4:00 p.m London
The MDU market continues to face fierce competition among service providers due to tech-savvy residents (i.e., millennials), demand from building owners and management companies, plus the favorable economics of bulk contracts. However, no MDUs are the same, so service providers must use multiple technologies and inconsistent deployment models, increasing operational complexity and rollout costs.
The MDU market itself is evolving as residents adopt smart-home technologies, generating rising demand for smart apartments with built-in connected thermostats, keyless entryways and doors, and video doorbells. This evolution presents both new challenges and opportunities. In other words, service providers must consider innovative service-delivery strategies to compete and win.
In this Broadband World News and ADTRAN webinar, Kurt Raaflaub, Head of Strategic Solutions Marketing, will highlight emerging MDU broadband Internet trends and challenges. In addition, Kurt will outline the next-generation service creation and delivery platform, built on open standards, that allows service providers to connect millions of underserved MDUs, enables creation of user-driven services, and reduces operational complexity and costs.
Plus, special guest, Alice Lawson, Broadband and Cable Program Manager for the City of Seattle, will discuss Seattle's B4B-Build For Broadband initiative that addresses best practices in planning for MDU telecommunication infrastructure.