Prysmian Finalizes $141M Sub Cable Deal to Connect Crete With Greek Mainland
MILAN -- Prysmian Group, one of the largest vendors in the energy and telecom cable systems industry, today announced the finalization of its contract agreement -- valued at €125 million -- with Independent Power Transmission Operator (IPTO). IPTO is responsible for the transmission power grid in Greece. This contract covered a submarine power cable connection between the island of Crete and the Peloponnese region of the Greek mainland. As first announced on Oct. 2, 2018, the operator awarded the project to Prysmian. Today, a contract-signing ceremony in Chania attended by the Greek Minister of Environment and Energy, Georgios Stathakis, and IPTO CEO, Manos Manousakis, cemented the contract.
"We are very proud to be part of such a strategic project that shall create this important link between Crete and the Greek mainland for the very first time," said Hakan Ozmen, executive vice president, Project BU at Prysmian Group. "Our long-lasting collaboration with IPTO shall enable us to demonstrate once more the quality and state-of-the-art of our products and solutions. With the trust IPTO again places in us with this contract, we can proudly re-affirm Prysmian leadership in submarine cable interconnectors, as this project stands alongside many others we have secured in recent times..."
These include connections in Greece between the island of Syros and Lavrion, the Cyclades project, two links between the islands of Evia, Andros and Tinos and the Italy-Greece inter-connector, all awarded by IPTO to Prysmian, Ozmen said. "[These] complement a range of projects across the Mediterranean region with the Sardinia-Italian Peninsula (SA.PE.I) project, the Capri-Torre Annunziata and Capri-Sorrento connections in Italy, two interconnectors between Spain and Morocco, and both projects linking the Balearic Islands, the Iberian Peninsula-Mallorca and Ibiza-Mallorca, as well as the 400kV Dardanelles link in Turkey," he added."
The Crete-Peloponnese contract involves the design, supply, installation and commissioning of an HVAC cable system composed of 150 kV three-core cables with XLPE insulation and double-wire armoring. The route extends to 135 km and shall reach depths of up to 950 meters. Prysmian's own vessel, Giulio Verne, will perform the deployment.
Prysmian's Centre of Excellence in Arco Felice (Naples) will produce the submarine cables, with delivery and commissioning scheduled for 2020.
At its meeting, the Federal Communications Commission increased the speed of acceptable rural broadband and increased funding for providers, delivering it to households and businesses in the countryside.
Fiber Broadband Association President Lisa Younger's new neighbor Amazon isn't the only one demanding high-speed fiber infrastructure as a prerequisite for anywhere it calls home (or HQ2), she writes in her newest blog. After all, the numbers don't add up any other way.
Ex-pat Alison Diana finds some Brits focused on improving the country's pretty abysmal service since it's something they can control — unlike Brexit, Theresa May's future, Parliamentary games or anything else to do with the relationship between the EU and UK.
While Tier 1 carriers make up the vast majority of those deploying fiber to North American homes, other provider types are making their mark, RVA's study for Fiber Broadband Association finds. Tier One ILECs primary providers for fiber deployment surge to North American homes, but
Imagining a day in the life of Ajit Pai, a day when two years of service provider speed test data is finally released in the middle of a 762-page report.
Wednesday, December 12, 2018
12 p.m. New York / 5 p.m. London
Consumers are buying millions of IoT devices, from smart thermostats and security systems to intelligent entertainment setups and furniture. Yet many of these devices remain isolated because home users are uncomfortable connecting them to each other – or even their WiFi. After all, their WiFi network was probably designed only to handle a few laptops, a gaming system and a couple of smartphones. Now, demand on the network is surging and even though you're delivering 100 Mbps to 1 Gbps, that doesn't necessarily mean the broadband power is in the right place or reaches every corner of a home.
Even if WiFi coverage is sufficient, typing is not on trend. Voice is far more natural, easier and faster. Using a TV keyboard is archaic when more and more households have access to cloud-based voice services, like Amazon Alexa. This webinar will explore how service providers can create a comfortable, truly smart home for consumers – simultaneously driving up margin and loyalty.
All resources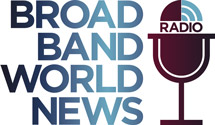 Tune in to Broadband World News Radio on Thursday, November 1 at 8 a.m. PT, 11 a.m. ET, 3 p.m. UK as Ronan Kelly, CTO, EMEA & APAC Regions at ADTRAN, explores the five pillars of network integrity -- a topic he discussed during his recent Broadband World Forum keynote. Register now!
BT's Formula for F1 Success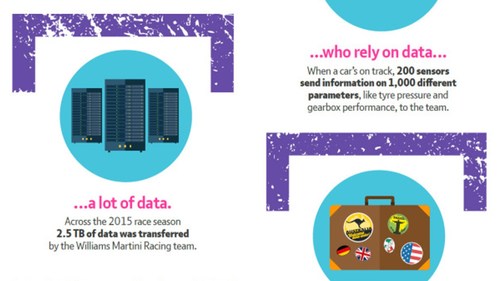 Infographics archive