CenturyLink CTO Dugan Joins MEF Board
LOS ANGELES -- MEF today announced Andrew Dugan, CenturyLink's chief technology officer, has joined the MEF board of directors, where he joins other technology and service provider executives who are guiding the organization's ambitious MEF 3.0 initiative to transform the communications industry.
CenturyLink recently named Dugan CTO; previously, he served as senior vice president of technology planning, network architecture and security at the company. Prior to joining CenturyLink, he was CTO, plus other roles at Level 3 Communications, which CenturyLink acquired. Dugan has more than 30 years experience in building communications networks and services platforms.
"We are thrilled to see Andrew quickly join the MEF Board of Directors so soon after accepting his new role at CenturyLink. The Board will be able to leverage his industry knowledge and expertise to gain a new perspective on how MEF 3.0 will impact the worldwide adoption of assured services across automated networks," said Nan Chen, MEF president. "We look forward to seeing the advancements that the vibrant MEF community will achieve in the coming year with the guidance and support of our world-class Board and leadership team."
Noted Dugan: "As a a global leader in SDN-enabled Ethernet devices and dynamic services, CenturyLink is strongly committed to working with MEF to enable next-generation network services that help businesses and their customers excel in the digital economy. I look forward to working with the Board to advance the MEF 3.0 framework."
The MEF Board of Directors is focused on expanding MEF's ecosystem of service providers, technology vendors and other companies committed to building a global ecosystem of MEF 3.0 automated networks to advance on-demand, cloud-centric services with user- and application-directed control over network resources and service capabilities.
MEF Board of Directors & Advisory Director includes:
Nan Chen, CENX Advisor, Ericsson
Frederick Chui, Senior Vice President, Global Data Sales and Presales, PCCW Global
Andrew Dugan, Chief Technology Officer, CenturyLink
Shawn Hakl, Senior Vice President Business Products, Verizon
Kevin O'Toole, Senior Vice President, Product Management, Comcast Business
Roman Pacewicz, Chief Product Officer, AT&T Business
Ralph Santitoro, Head of SDN/NFV/SD-WAN Services, Fujitsu Network Communications
Michael Strople, President Allstream, Managing Director – Canada, Zayo Group
Mirko Voltolini, Global Head of Network on Demand, Colt Technology Services
Rami Yaron, Senior Director SDN/NFV Solutions, NEC/Netcracker
Jean-Claude Geha, SVP International Services & Technology Delivery, Deutsche Telekom AG; Chairman Deutsche Telekom Pan-Net (Advisory Director)
CenturyLink Inc. (NYSE: CTL)
At its meeting, the Federal Communications Commission increased the speed of acceptable rural broadband and increased funding for providers, delivering it to households and businesses in the countryside.
Fiber Broadband Association President Lisa Younger's new neighbor Amazon isn't the only one demanding high-speed fiber infrastructure as a prerequisite for anywhere it calls home (or HQ2), she writes in her newest blog. After all, the numbers don't add up any other way.
Ex-pat Alison Diana finds some Brits focused on improving the country's pretty abysmal service since it's something they can control — unlike Brexit, Theresa May's future, Parliamentary games or anything else to do with the relationship between the EU and UK.
While Tier 1 carriers make up the vast majority of those deploying fiber to North American homes, other provider types are making their mark, RVA's study for Fiber Broadband Association finds. Tier One ILECs primary providers for fiber deployment surge to North American homes, but
Imagining a day in the life of Ajit Pai, a day when two years of service provider speed test data is finally released in the middle of a 762-page report.
Wednesday, December 12, 2018
12 p.m. New York / 5 p.m. London
Consumers are buying millions of IoT devices, from smart thermostats and security systems to intelligent entertainment setups and furniture. Yet many of these devices remain isolated because home users are uncomfortable connecting them to each other – or even their WiFi. After all, their WiFi network was probably designed only to handle a few laptops, a gaming system and a couple of smartphones. Now, demand on the network is surging and even though you're delivering 100 Mbps to 1 Gbps, that doesn't necessarily mean the broadband power is in the right place or reaches every corner of a home.
Even if WiFi coverage is sufficient, typing is not on trend. Voice is far more natural, easier and faster. Using a TV keyboard is archaic when more and more households have access to cloud-based voice services, like Amazon Alexa. This webinar will explore how service providers can create a comfortable, truly smart home for consumers – simultaneously driving up margin and loyalty.
All resources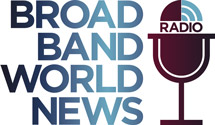 Tune in to Broadband World News Radio on Thursday, November 1 at 8 a.m. PT, 11 a.m. ET, 3 p.m. UK as Ronan Kelly, CTO, EMEA & APAC Regions at ADTRAN, explores the five pillars of network integrity -- a topic he discussed during his recent Broadband World Forum keynote. Register now!
BT's Formula for F1 Success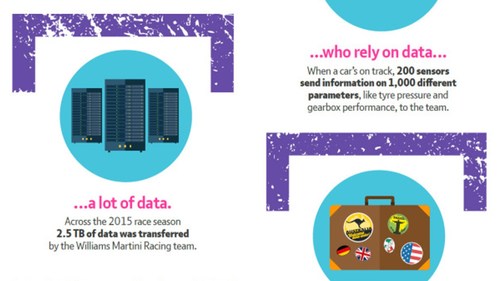 Infographics archive