CenturyLink CTO Dugan Joins MEF Board
LOS ANGELES -- MEF today announced Andrew Dugan, CenturyLink's chief technology officer, has joined the MEF board of directors, where he joins other technology and service provider executives who are guiding the organization's ambitious MEF 3.0 initiative to transform the communications industry.
CenturyLink recently named Dugan CTO; previously, he served as senior vice president of technology planning, network architecture and security at the company. Prior to joining CenturyLink, he was CTO, plus other roles at Level 3 Communications, which CenturyLink acquired. Dugan has more than 30 years experience in building communications networks and services platforms.
"We are thrilled to see Andrew quickly join the MEF Board of Directors so soon after accepting his new role at CenturyLink. The Board will be able to leverage his industry knowledge and expertise to gain a new perspective on how MEF 3.0 will impact the worldwide adoption of assured services across automated networks," said Nan Chen, MEF president. "We look forward to seeing the advancements that the vibrant MEF community will achieve in the coming year with the guidance and support of our world-class Board and leadership team."
Noted Dugan: "As a a global leader in SDN-enabled Ethernet devices and dynamic services, CenturyLink is strongly committed to working with MEF to enable next-generation network services that help businesses and their customers excel in the digital economy. I look forward to working with the Board to advance the MEF 3.0 framework."
The MEF Board of Directors is focused on expanding MEF's ecosystem of service providers, technology vendors and other companies committed to building a global ecosystem of MEF 3.0 automated networks to advance on-demand, cloud-centric services with user- and application-directed control over network resources and service capabilities.
MEF Board of Directors & Advisory Director includes:
Nan Chen, CENX Advisor, Ericsson
Frederick Chui, Senior Vice President, Global Data Sales and Presales, PCCW Global
Andrew Dugan, Chief Technology Officer, CenturyLink
Shawn Hakl, Senior Vice President Business Products, Verizon
Kevin O'Toole, Senior Vice President, Product Management, Comcast Business
Roman Pacewicz, Chief Product Officer, AT&T Business
Ralph Santitoro, Head of SDN/NFV/SD-WAN Services, Fujitsu Network Communications
Michael Strople, President Allstream, Managing Director – Canada, Zayo Group
Mirko Voltolini, Global Head of Network on Demand, Colt Technology Services
Rami Yaron, Senior Director SDN/NFV Solutions, NEC/Netcracker
Jean-Claude Geha, SVP International Services & Technology Delivery, Deutsche Telekom AG; Chairman Deutsche Telekom Pan-Net (Advisory Director)
CenturyLink Inc. (NYSE: CTL)
European cable operator partners with SAM Seamless Network to provide residential customers with software-based cybersecurity solution for all connected devices.
Many Tier 1 MSOs have yet to choose between EPON and GPON, and their natural ties to IEEE standard-based technologies plus EPON's accelerated future timeline, could make this an attractive standard for large cable ops, ADTRAN engineering exec Jess Beihoffer tells BBWN.
The federal watchdog agency recommends the FCC consider eliminating the old cost-accounting program since it's more prone to fraud than the alternative reimbursement method among small, rural providers that receive about $2.5 billion annually to deploy broadband.
The strength of natural disasters like hurricanes is worsening, scientists say, and it's imperative that broadband infrastructures can withstand or be speedily repaired post-catastrophe, writes Fiber Broadband Association President and CEO Lisa Youngers.
After suffering many quarters of financial and broadband subscriber losses, Frontier Communications' bond owners are ready for dramatic change – including a replacement for CEO Dan McCarthy (pictured), Bloomberg reports today, citing several sources.
All resources
Thursday, October 17, 2019
12 p.m. New York/ 5:00 p.m. London
The ongoing debate around GPON vs EPON can get as heated as discussions around politics and religion, but both technologies offer some advantages over the other depending on the needs your network is servicing.
In this webinar, we will focus on the facts around the GPON vs EPON debate and how that technological decision is almost always made based on factors outside the technology itself.
Key topics include:
GPON vs EPON Technologies Overview
GPON vs EPON Rates & Reach
ITU vs IEEE – Where's the difference?
Future Growth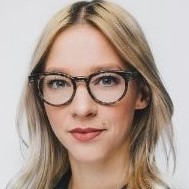 As the Senior Digital Experience Strategist at Canadian operator Rogers Communications, Lindsey Omelon build on her years of marketing experience to approach her strategy with a hybrid ...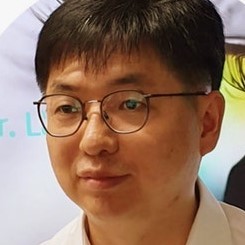 There's certainly no shortage of hype around the use of AI in the telecoms sector, but fewer instances of real-world deployments. South Korean national operator KT is one of those ...