Oi & Nokia Partner to Shake Up Brazil's Broadband Market
ESPOO, Finland -- Nokia and Oi have signed a long-term technology partnership to enable Oi to meet increasing demand for fiber connectivity in the home and expand mobile broadband coverage and capacity, while preparing for the future introduction of 5G. Nokia will leverage its radio access, IP and optical transport and fixed broadband solutions and services, working with Oi on the service provider's operational restructuring process, as part of its recovery plan.
"We expect that this long-term technology partnership agreement will allow us to consolidate our suppliers and benefit from greater operational efficiencies as we continue our restructuring process," said Eurico Teles, CEO of Oi.
Reductions in broadband subscription prices and a growing adoption of smartphones have led to an increase in demand for data services in the home and on the move in Brazil. The introduction of fiber-to-the-home (FTTH) renewed demands for residential broadband services in regions previously covered only by copper networks. Oi and Nokia inked a series of agreements under which they expect will drive new speeds, capacity and performance in Oi's network to meet these growing demands and connect up to 10 million houses by 2021.
Nokia will continue Oi's widespread optical transport and IP access network expansion, delivering up to 10 terabits per second capacity (Tbit/s) throughput using dense-wave-division-multiplexing optical transport and IP routing technology. This optical transport network will be the backbone for high-speed FTTH services, in addition to the Nokia AirScale radio access network to support growing mobile broadband demand as Oi transitions toward 5G.
The deployment of the Nokia AirScale single radio access network across the country will support 2G, 3G and 4G services and can be software upgraded to support 5G. Oi then can expand its 4G offering as it gradually reduces 2G and 3G services, while preparing for 5G.
Network and service operations will be enhanced through increasing use of automation and analytics, including the Nokia AVA cognitive services platform. An improved customer experience will be enabled through machine learning and prescriptive analytics that can predict and prevent service degradations up to seven days in advance.
Nokia and Oi will also explore residential broadband service quality, adopting new models to improve the 'Oi Fibra' and 'Oi TV' services as well as the customer experience. The companies have signed a reseller agreement that will enable Oi to offer Nokia WiFi beacons in its retail outlets in the country. This solution, once installed, quickly establishes a whole-home meshed WiFi network that significantly enhances ultra-broadband coverage and performance.
"With an end-to-end technology and services portfolio we are able to work with service providers such as Oi to deliver new capabilities in fixed and mobile services as they transition toward 5G," said Osvaldo Di Campli, head of Nokia Latin America.
Nokia Corp. (NYSE: NOK)
First-quarter earnings show demand for range of ADTRAN products and services, including Gfast, VDSL, XGS-PON and professional services, CEO and President Tom Stanton told analysts.
More than a half-million Irish residents expected to have fiber broadband by 2020. But Ireland's National Broadband Plan has not even begun — and government officials today postponed any agreement again.
Rapidly growing MSO keeps bulking up by buying smaller cablecos in largely rural and exurban markets throughout the US.
J.D. Power's most recent survey reveals that in-home technicians can keep customers happy by being on time, following through and communicating clearly.
In a new report and searchable database, Broadband Now discovered fiber is the is the least expensive technology powering subscribers' connections. But the poorest, most rural residents pay the most for connectivity, regardless of underlying infrastructure.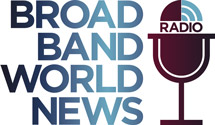 As Vice President of Global Healthcare at AT&T, Maria Lensing oversees the telecommunications operator's technology and professional services offerings across the spectrum of medical providers, from solo practitioners and walk-in clinics to giant hospital chains, medical-device vendors and consulting firms. Lensing also sees more interest from traditional service providers -- cable and telecom operators looking to expand or build relationships with their own medical communities, perhaps as an adjunct to smart-home successes or standalone.
Lensing, who took on this role almost a year ago in May 2018, oversees both the sales and technical teams responsible for developing growth initiatives for AT&T's Global Healthcare business -- including products, services and industry-specific solutions. She also very actively promotes business minority inclusion, education and female empowerment programs and has been recognized both within and outside AT&T. Some awards she's received include "Top 40 Under 40" and "Super Woman in Business" from the Memphis Business Journal.
Join Maria Lensing, VP of Global Healthcare at AT&T, on Tuesday, April 23 at 12:00 p.m. ET / 9:00 p.m. PT, when she's the guest on BBWN Radio, hosted by Broadband World News Editor Alison Diana. Register now!
So far, the agenda includes a discussion of technologies such as fiber and 5G; defining the needs and solutions for a widely diverse range of customers; partnering for success in a typically slow-moving, budget-constrained market; learning and dispersing best practices from other verticals and within other business groups; promoting diversity and female empowerment when so many say they're doing so but so little has changed; and what she hopes to accomplish in another year in this role.
Register and post your questions for Maria on BBWN Radio's easy-to-use chat board. We will get to as many questions as possible. Please post questions before and during the broadcast. Once you've registered, you will be led to the chat board page. Talk to you on April 23!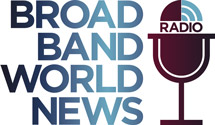 Tune in to Broadband World News Radio on February 14 at 11 a.m. ET / 8 a.m. PT / 4 p.m. UK when John Isch, Practice Director of the Network and Voice Center of Excellence at Orange Business Services, discusses use cases, ROI and misconceptions of software-defined wide-area networks, virtualization and cloud.
All resources
Tuesday, April 30, 2019
11:00 a.m. New York / 4:00 p.m London
Just when you thought the answer to your next technology direction question was clear, the noise around multiple new technology options fills the Internet and airwaves. Multiple 5Gs are being deployed; there's CableLabs' 10G initiative; the ITU and IEEE are toiling around 50G PON – and we haven't even talked about Wi-Fi6 yet! Is any of this real, do you have to pay attention or can you just let the dust settle and then decide?
Since waiting is often not the best option, let's demystify technology options, their impact on your business, and how to prepare for whatever the future brings.
In this webinar, Service Providers will learn:
Current state of 5G and how it affects everyone, not only mobile network providers.
Latest technologies being developed and how they will benefit their networks and subscribers.
How to prepare their networks for the future – whatever it may hold.