Comcast Invests Millions in DC Fiber
Washington, D.C. -- Comcast Business today announced a multi-million dollar investment in the expansion of its fiber-based network in Washington, D.C., reaching more than 300 additional buildings and directly benefiting hundreds more businesses by making the network more accessible.
Capable of delivering up to 100 Gigabits-per-second (Gbps) of network capacity, the fiber optic Ethernet network expansion supports advanced services and enables Comcast Business to give new customers -- ranging from small and midsize organizations to large enterprises -- quick access to its network.
"We know that D.C. is a great place to do business, and investments like these keep us at the top of our game," said Mayor Muriel Bowser. "As our local businesses continue to grow and thrive, we thank Comcast for their commitment to providing the cutting-edge resources that keep us competitive and help us attract and retain world-class people, ideas, and organizations."
While Comcast Business' network already serves many of the District's largest companies and hundreds of companies, this expansion has deployed additional miles of new fiber in Washington, D.C.'s Dupont Circle, Logan Circle and Franklin Square neighborhoods, which include both aerial and underground Ethernet extensions. These connect businesses along Connecticut Avenue, Massachusetts Avenue, Rhode Island Avenue, New Hampshire Avenue, New York Avenue, Vermont Avenue and Pennsylvania Avenue.
"As demand for our high-performance Ethernet offerings continues to soar, we're proud to bring our advanced network deeper into Washington, D.C., to help the economic growth of the city and region," said Juan Dominguez, vice president at Comcast Business for the provider's Beltway Region. "We've invested heavily in building an infrastructure that meets the high-speed, high-capacity needs of business customers in the District, and we look forward to continuing to launch new and innovative services that exceed their expectations well into the future."
Comcast Business serves 20 of the nation's top 25 markets and is one of the fastest-growing Ethernet providers in the nation. With a comprehensive portfolio of Ethernet options, Comcast Business serves businesses and organizations with distributed enterprises that require large amounts of bandwidth, are looking to link multiple sites or branch locations or plan to connect their offices to a third-party data center. Nationally, Comcast Business' Ethernet services are delivered over an advanced network that spans more than 153,000 miles. Comcast Business customers thus remain on an advanced network that is quickly scalable and privately managed by an experienced team.
The US Department of Agriculture gives high points to those operators providing symmetric, high-speed infrastructure when considering loan and grant applicants.
UK mobile operator will use its 5G spectrum to launch a fixed wireless access (FWA) service in London in August and plans to have that offer, plus mobile 5G services, in 25 UK cities by the end of this year.
Authorization of $166.8 million over next decade earmarked for 60,850 unserved rural homes and businesses across 22 states.
Tunable optics components add up to about $1,000, says Nokia's Stefaan Vanhastel, too high an admission cost for the $26-plus billion corporation in a market estimated at $204 million in 2022.
As enterprises adopt public networking, their adoption of dark fiber for high-security uses grows, said Ed Morche, president of enterprise and government markets at CenturyLink.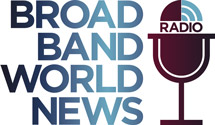 In this insightful Light Reading radio show, Kurt Raaflaub, Head of Strategic Solutions Marketing, will outline the key service provider challenges, deployment considerations, next-gen Gigabit technologies, and service models to win market share in the rapidly growing MDU market.
All resources
Tuesday, May 21, 2019
11:00 a.m. New York / 4:00 p.m London
The MDU market continues to face fierce competition among service providers due to tech-savvy residents (i.e., millennials), demand from building owners and management companies, plus the favorable economics of bulk contracts. However, no MDUs are the same, so service providers must use multiple technologies and inconsistent deployment models, increasing operational complexity and rollout costs.
The MDU market itself is evolving as residents adopt smart-home technologies, generating rising demand for smart apartments with built-in connected thermostats, keyless entryways and doors, and video doorbells. This evolution presents both new challenges and opportunities. In other words, service providers must consider innovative service-delivery strategies to compete and win.
In this Broadband World News and ADTRAN webinar, Kurt Raaflaub, Head of Strategic Solutions Marketing, will highlight emerging MDU broadband Internet trends and challenges. In addition, Kurt will outline the next-generation service creation and delivery platform, built on open standards, that allows service providers to connect millions of underserved MDUs, enables creation of user-driven services, and reduces operational complexity and costs.
Plus, special guest, Alice Lawson, Broadband and Cable Program Manager for the City of Seattle, will discuss Seattle's B4B-Build For Broadband initiative that addresses best practices in planning for MDU telecommunication infrastructure.