BBWN's 20 Most Popular Stories in 2018
The constant push for more efficient, faster broadband networks and the reality of automation and consolidation in the communications sector are colliding trends that show up all over the place in this year's most popular stories.
As you look through -- and click through -- these stories, you'll appreciate that fiber is not only important because it's a better option than DSL, but because it feeds the 5G services that we'll hopefully see in the next 12 to 18 months from the nation's largest carriers.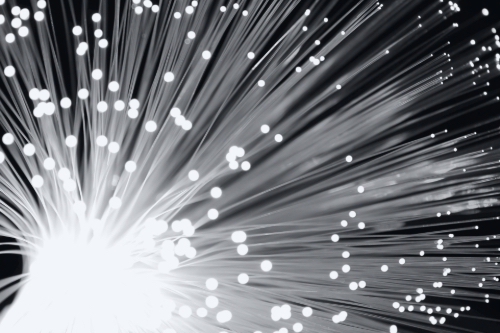 As telcos build tomorrow's low latency broadband networks, we'll make sure you get all the reporting and analysis about each fiber access decision along the way right here on BBWN.
As we begin 2019, please take one last look back at the year that was and enjoy this list of Broadband World News' most popular news stories and blogs, written by the BBWN staff and key contributors.
Thanks for your continued support of Broadband World News. We look forward to hearing your stories and announcements about this year's accomplishments in the weeks and months ahead.
— Phil Harvey, US News Editor, Light Reading
Sky recently began exploring altnet wholesalers' high-speed, high-reliability network offerings, the next step in the Comcast-acquired provider's move to be more agile and customer-centric.
MSOs now have widely deployed DOCSIS 3.1 across North America, yet only a small percentage of consumers have subscribed so far. Light Reading Cable/Video Practice Leader Alan Breznick asks if it was worth the investment during this CNG2019 panel.
Some consumers blame everything bad on WiFi, but analytics provide MSOs with insight that can prevent problems and improve the customer experience, said panelists here at CNG2019.
Saudi Telecom is the most recent international wholesaler to join the organization, which soon plans to release a platform that allows carriers to anonymously compare themselves to competitors.
To encourage customer adoption and hide the sophistication and complexity of wide-area network technologies, Spectrum Enterprise deployed its SD-WAN offering as an end-to-end managed service.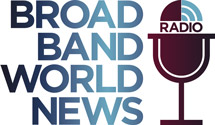 Tune in to Broadband World News Radio on February 14 at 11 a.m. ET / 8 a.m. PT / 4 p.m. UK when John Isch, Practice Director of the Network and Voice Center of Excellence at Orange Business Services, discusses use cases, ROI and misconceptions of software-defined wide-area networks, virtualization and cloud.
All resources
Wednesday, December 12, 2018
12 p.m. New York / 5 p.m. London
Consumers are buying millions of IoT devices, from smart thermostats and security systems to intelligent entertainment setups and furniture. Yet many of these devices remain isolated because home users are uncomfortable connecting them to each other – or even their WiFi. After all, their WiFi network was probably designed only to handle a few laptops, a gaming system and a couple of smartphones. Now, demand on the network is surging and even though you're delivering 100 Mbps to 1 Gbps, that doesn't necessarily mean the broadband power is in the right place or reaches every corner of a home.
Even if WiFi coverage is sufficient, typing is not on trend. Voice is far more natural, easier and faster. Using a TV keyboard is archaic when more and more households have access to cloud-based voice services, like Amazon Alexa. This webinar will explore how service providers can create a comfortable, truly smart home for consumers – simultaneously driving up margin and loyalty.
BT's Formula for F1 Success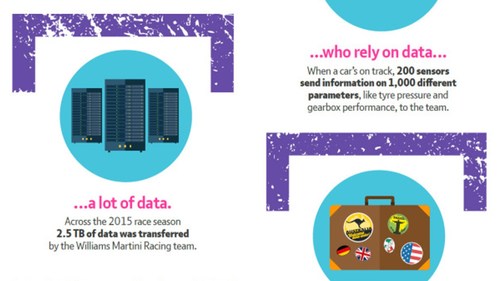 Infographics archive