Arvig Extends Fiber Network Throughout Omaha Area
PERHAM, Minn. -- Broadband service provider Arvig is extending its fiber network from Scott County to the Nebraska Data Centers in Omaha. This project will expand Arvig's service area by more than 350 fiber route miles, providing a connection from the Minneapolis-St. Paul metropolitan area directly to Omaha.
"The connection increases the diversity and redundancy of our network and is an indication of Arvig's commitment to continued investment in its growth and expansion beyond the state of Minnesota," said David Arvig, vice president and chief operating officer at Arvig.
"The continued expansion of our network improves the reliability of our Internet services, ensuring our current customers receive the best experience available and we can extend that offering to new customers," said Ben Wiechman, director of IP Strategy and Engineering at Arvig. "Currently we peer with multiple carriers in Minneapolis for Internet connectivity. A presence in Omaha provides access to additional carriers as well as a second internet exchange to better serve our customers."
The addition of the Nebraska Data Centers brings the total data centers within Arvig's network to ten and provides meet points in the central states for customers. The centralized location provides increased safety to the network and enhanced ability to connect to nationwide carriers. The extension of the Arvig lit network is planned to be complete by April 2019.
CBTS debuted a family of 10 Gbit optical networking solutions, coupled with off-the-shelf hardware and systems integration services designed to replicate the vendor experience of proprietary system days.
Spotty coverage and low penetration rates in Sacramento suggest that Verizon will have a tough time getting an attractive return on fixed wireless broadband service, analyst finds.
Under the supervision of technology leaders, Verizon has fully operationalized NGPON2 so it's a cornerstone of the provider's new Intelligent Edge Network (iEN) access architecture. But does that mean NGPON2 is completely ready for prime time?
Sky recently began exploring altnet wholesalers' high-speed, high-reliability network offerings, the next step in the Comcast-acquired provider's move to be more agile and customer-centric.
MSOs now have widely deployed DOCSIS 3.1 across North America, yet only a small percentage of consumers have subscribed so far. Light Reading Cable/Video Practice Leader Alan Breznick asks if it was worth the investment during this CNG2019 panel.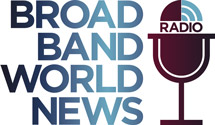 Tune in to Broadband World News Radio on February 14 at 11 a.m. ET / 8 a.m. PT / 4 p.m. UK when John Isch, Practice Director of the Network and Voice Center of Excellence at Orange Business Services, discusses use cases, ROI and misconceptions of software-defined wide-area networks, virtualization and cloud.
All resources
Wednesday, December 12, 2018
12 p.m. New York / 5 p.m. London
Consumers are buying millions of IoT devices, from smart thermostats and security systems to intelligent entertainment setups and furniture. Yet many of these devices remain isolated because home users are uncomfortable connecting them to each other – or even their WiFi. After all, their WiFi network was probably designed only to handle a few laptops, a gaming system and a couple of smartphones. Now, demand on the network is surging and even though you're delivering 100 Mbps to 1 Gbps, that doesn't necessarily mean the broadband power is in the right place or reaches every corner of a home.
Even if WiFi coverage is sufficient, typing is not on trend. Voice is far more natural, easier and faster. Using a TV keyboard is archaic when more and more households have access to cloud-based voice services, like Amazon Alexa. This webinar will explore how service providers can create a comfortable, truly smart home for consumers – simultaneously driving up margin and loyalty.
BT's Formula for F1 Success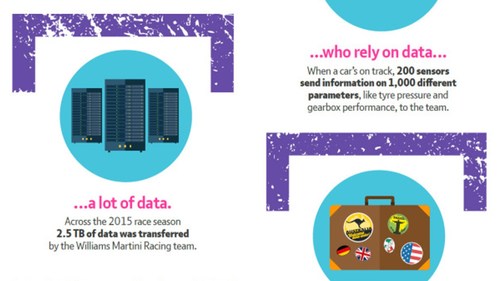 Infographics archive