Minim Acquires Aerez WiFi Management Platform for WISPs
Manchester, NH -- Cloud-managed WiFi and security platform Minim acquired MCP Networks, creators of Aerez, a leading managed WiFi solution built for Wireless Internet Service Providers (WISPs).
Aerez provides WISPs with cost savings of up to 30% on support as well as a premium user experience through a complete, managed Mikrotik router service, subscriber mobile app and integrated support tools. Minim will integrate Aerez's innovative Quality of Experience (QoE) functionality and Mikrotik router support into its platform, giving the combined customer base access to more hardware choices and advanced managed WiFi and IoT security features.
"Bringing Aerez into the Minim family made perfect sense," said Jeremy Hitchcock, founder and CEO of Minim. "We have a shared vision to help service providers and their subscribers easily manage their networks as the average number of devices per connected home is already at nine and growing. I was hooked on Aerez the moment I saw the ease of use of their app. They can prioritize my bandwidth over my kids' bandwidth and offer automatic YouTube safety mode settings on children's devices. I thought, Minim customers need that."
Minim is a residential managed WiFi and security Software as a Service (SaaS) that gives service providers freedom of choice in equipment and feature set, lowering implementation costs and eliminating CPE vendor lock-in. The company has developed proprietary technology to fingerprint, manage and secure all connected devices in the smart home, with no user configuration required.
"We are thrilled to join Minim," said Candice Perea, former Aerez CEO and now lead of product at Minim. "As a startup, we built Aerez with extreme focus on the WISP's needs and the Mikrotik platform. Now part of the Minim team, we will be able to expand hardware choices for our customers, offer cutting-edge IoT fingerprinting and security, develop features faster, and better serve more operators."
The Aerez team will maintain offices in Fargo, ND as a division of Minim. Both companies are vendor members of WISPA, a 501.c6 advocacy organization that promotes the development, advancement, and unification of the WISP industry.
The US Department of Agriculture gives high points to those operators providing symmetric, high-speed infrastructure when considering loan and grant applicants.
UK mobile operator will use its 5G spectrum to launch a fixed wireless access (FWA) service in London in August and plans to have that offer, plus mobile 5G services, in 25 UK cities by the end of this year.
Authorization of $166.8 million over next decade earmarked for 60,850 unserved rural homes and businesses across 22 states.
Tunable optics components add up to about $1,000, says Nokia's Stefaan Vanhastel, too high an admission cost for the $26-plus billion corporation in a market estimated at $204 million in 2022.
As enterprises adopt public networking, their adoption of dark fiber for high-security uses grows, said Ed Morche, president of enterprise and government markets at CenturyLink.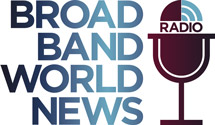 In this insightful Light Reading radio show, Kurt Raaflaub, Head of Strategic Solutions Marketing, will outline the key service provider challenges, deployment considerations, next-gen Gigabit technologies, and service models to win market share in the rapidly growing MDU market.
All resources
Tuesday, May 21, 2019
11:00 a.m. New York / 4:00 p.m London
The MDU market continues to face fierce competition among service providers due to tech-savvy residents (i.e., millennials), demand from building owners and management companies, plus the favorable economics of bulk contracts. However, no MDUs are the same, so service providers must use multiple technologies and inconsistent deployment models, increasing operational complexity and rollout costs.
The MDU market itself is evolving as residents adopt smart-home technologies, generating rising demand for smart apartments with built-in connected thermostats, keyless entryways and doors, and video doorbells. This evolution presents both new challenges and opportunities. In other words, service providers must consider innovative service-delivery strategies to compete and win.
In this Broadband World News and ADTRAN webinar, Kurt Raaflaub, Head of Strategic Solutions Marketing, will highlight emerging MDU broadband Internet trends and challenges. In addition, Kurt will outline the next-generation service creation and delivery platform, built on open standards, that allows service providers to connect millions of underserved MDUs, enables creation of user-driven services, and reduces operational complexity and costs.
Plus, special guest, Alice Lawson, Broadband and Cable Program Manager for the City of Seattle, will discuss Seattle's B4B-Build For Broadband initiative that addresses best practices in planning for MDU telecommunication infrastructure.