Coop Cuts Time-to-Market 86% With Calix
SAN JOSE, Calif. -- Calix today said Farmers Telecommunications Cooperative (FTC) has deployed AXOS to rapidly move its network to GPON as it continues its fiber expansion across more densely populated areas of northeastern Alabama.
With AXOS, FTC slashed the typical integration time of OSS/BSS systems by 86% -- to 10 weeks instead of 18 months. FTC is leveraging Calix' E7-2 Intelligent Modular System and the Services Management Connector (SMx) to deliver this upgrade to an AXOS network. The upgrade will simplify operations and accelerate future back office integrations.
FTC is expanding into both ILEC and CLEC markets with varying population densities. The flexibility of the E7-2 Intelligent Modular System and SMx connector provides a simple bridge between FTC's legacy network and its new next-generation network. AXOS offers service providers a clear path to a simplified, intelligent, unified access network that can accelerate time-to-revenue while reducing time-to-market and total cost of ownership.
"AXOS has already enabled us to integrate our billing systems in a fraction of the time it traditionally takes, and we now have the blueprint for success with future integrations," said Charles Austin, FTC's manager of network engineering and operations. "Since the deployment, our network has been so stable that we haven't even needed to leverage the AXOS Diagnostic Toolbox
." By employing consistent service models and workflows with AXOS, FTC simplifies operations and reduces operating expenses. As FTC transitions its network to Software Defined Access (SDA) while working with existing OSS/BSS systems, AXOS and SMx provide the northbound and southbound connections needed to eliminate middleware and reduce cost and complexity.
AXOS' scalability empowered FTC to venture beyond its previous business development capabilities. The cooperative recently bid on a school district project in one of the CLEC markets in which it is actively laying fiber. Given the school's bandwidth requirements and network design, the best way to support their subscribers' needs was via 10G PON. Calix AXOS systems support this via both NG-PON2 and XGS-PON. AXOS systems provide both the simplicity and flexibility to meet a wide range of deployment scenarios and future-proof a CSP's network.
"We sincerely appreciate a longtime, valued customer like FTC, and we are pleased they have opted to build on our strategic relationship through this latest network upgrade," said Skip Hirvela, vice president of sales, field operations management for Calix. "The reliability of our solutions is important, but the value of Calix extends far beyond our product portfolio. We take pride in being a true partner that can open new opportunities for our customers by accelerating their success."
Calix Inc. (NYSE: CALX)
First-quarter earnings show demand for range of ADTRAN products and services, including Gfast, VDSL, XGS-PON and professional services, CEO and President Tom Stanton told analysts.
More than a half-million Irish residents expected to have fiber broadband by 2020. But Ireland's National Broadband Plan has not even begun — and government officials today postponed any agreement again.
Rapidly growing MSO keeps bulking up by buying smaller cablecos in largely rural and exurban markets throughout the US.
J.D. Power's most recent survey reveals that in-home technicians can keep customers happy by being on time, following through and communicating clearly.
In a new report and searchable database, Broadband Now discovered fiber is the is the least expensive technology powering subscribers' connections. But the poorest, most rural residents pay the most for connectivity, regardless of underlying infrastructure.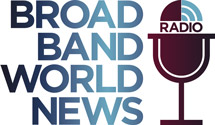 As Vice President of Global Healthcare at AT&T, Maria Lensing oversees the telecommunications operator's technology and professional services offerings across the spectrum of medical providers, from solo practitioners and walk-in clinics to giant hospital chains, medical-device vendors and consulting firms. Lensing also sees more interest from traditional service providers -- cable and telecom operators looking to expand or build relationships with their own medical communities, perhaps as an adjunct to smart-home successes or standalone.
Lensing, who took on this role almost a year ago in May 2018, oversees both the sales and technical teams responsible for developing growth initiatives for AT&T's Global Healthcare business -- including products, services and industry-specific solutions. She also very actively promotes business minority inclusion, education and female empowerment programs and has been recognized both within and outside AT&T. Some awards she's received include "Top 40 Under 40" and "Super Woman in Business" from the Memphis Business Journal.
Join Maria Lensing, VP of Global Healthcare at AT&T, on Tuesday, April 23 at 12:00 p.m. ET / 9:00 p.m. PT, when she's the guest on BBWN Radio, hosted by Broadband World News Editor Alison Diana. Register now!
So far, the agenda includes a discussion of technologies such as fiber and 5G; defining the needs and solutions for a widely diverse range of customers; partnering for success in a typically slow-moving, budget-constrained market; learning and dispersing best practices from other verticals and within other business groups; promoting diversity and female empowerment when so many say they're doing so but so little has changed; and what she hopes to accomplish in another year in this role.
Register and post your questions for Maria on BBWN Radio's easy-to-use chat board. We will get to as many questions as possible. Please post questions before and during the broadcast. Once you've registered, you will be led to the chat board page. Talk to you on April 23!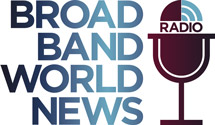 Tune in to Broadband World News Radio on February 14 at 11 a.m. ET / 8 a.m. PT / 4 p.m. UK when John Isch, Practice Director of the Network and Voice Center of Excellence at Orange Business Services, discusses use cases, ROI and misconceptions of software-defined wide-area networks, virtualization and cloud.
All resources
Tuesday, April 30, 2019
11:00 a.m. New York / 4:00 p.m London
Just when you thought the answer to your next technology direction question was clear, the noise around multiple new technology options fills the Internet and airwaves. Multiple 5Gs are being deployed; there's CableLabs' 10G initiative; the ITU and IEEE are toiling around 50G PON – and we haven't even talked about Wi-Fi6 yet! Is any of this real, do you have to pay attention or can you just let the dust settle and then decide?
Since waiting is often not the best option, let's demystify technology options, their impact on your business, and how to prepare for whatever the future brings.
In this webinar, Service Providers will learn:
Current state of 5G and how it affects everyone, not only mobile network providers.
Latest technologies being developed and how they will benefit their networks and subscribers.
How to prepare their networks for the future – whatever it may hold.