Pelosi Brings Net Neutrality to Congress
Congressional Democrats expect to unveil legislation tomorrow to overturn the Trump administration's repeal of net neutrality rules, according to House of Representatives Speaker Nancy Pelosi.
Now that House Democrats control Congress they hope to pass the "Save the Internet Act," the speaker told lawmakers in a letter. They expect to propose the Act at 11:15 a.m. ET on Wednesday, March 6, in the Rayburn Room of the US Capitol, Pelosi wrote.
Democrats need only one Republican vote to pass the legislation, tweeted Representative Lloyd Doggett (D-Texas), noting the bill faces a more rigorous battle in the House.
The Federal Communications Commission tossed out net neutrality when it reversed the Obama administration's model of a utility-style regulatory approach and replaced it with current FCC Chairman Ajit Pai's "light touch" policy. The Trump-era FCC used its "Restoring Internet Freedom" Act to reclassify Internet service providers under Title I and gave the Federal Trade Commission oversight for providers.
Lawsuits follow each change in classification and ruling. (One such case, Mozilla versus FCC, went to court this month and now awaits word from the District of Columbia's Court of Appeals.) But if the vast majority of members of the House of Representatives and Congress enact a law -- with enough of a majority to withstand a presidential veto -- that would, most likely, end the net neutrality seesaw.
Related posts:
— Alison Diana, Editor,
Broadband World News
. Follow us
on Twitter
or
@alisoncdiana
.
(Home page image source: Flickr via 2.0 Generic - CC BY 2.0)
As some MSOs consider the direction of their future DOCSIS investments and others embrace full-fiber, most D3.1 adopters will finalize roll-outs this year.
JP Lee, Vice President at KT's R&D Center and head of the operator's access network technology R&D group, talks about the use of AI in telecoms and how the Korean operator devised its Dr. Lauren Project.
OptiComm CTO Stephen Davies shares the Australian fiber-only wholesaler's strategy to stay ahead of bandwidth demand using 10G-PON.
Jay Shah, Chief Data & AI Officer at Singapore-based network operator MyRepublic, discusses the hype around AI and talks about what it can really do for businesses.
Years of investment in infrastructure and user-friendly tools make the difference in how operators act before and after natural disasters, even though Hurricane Dorian's impact on Florida was far less than originally forecast (thankfully).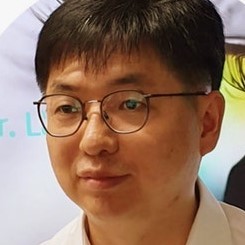 There's certainly no shortage of hype around the use of AI in the telecoms sector, but fewer instances of real-world deployments. South Korean national operator KT is one of those ...



Do a Google search of 'artificial intelligence broadband' and you'll get more than 9 million results in less than a second: The sheer volume of content out there shouldn't surprise anyone ...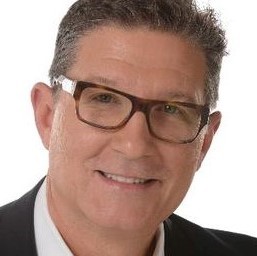 Comcast, like any other major communications service provider, is undergoing significant changes in the way it grows its business, how it runs its business and the technologies it uses to ...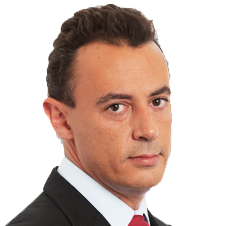 Five years ago, NOS board member Manuel Ramalho Eanes banked big on smart homes and smart cities.




Slovak Telekom and T-Mobile Czech Republic Chief Technology and Information Officer Branimir Maric is using his more than two decades' experience in telco, including 15 years in various ...

All Broadband World Forum Perspectives
All resources
Tuesday, September 10, 2019
12:00 p.m. New York / 5:00 p.m. London
Wi-Fi is the foundation of the connected home for consumers; yet, it's often a source of frustration. With the imminent release of the new Wi-Fi 6 standard – combined with a strong Managed Wi-Fi offer – service providers can reverse subscriber frustration while tapping into new revenue streams.
Key topics include:
What's different about Wi-Fi 6 and why it matters to your subscribers
The importance of offering Managed Wi-Fi and its connection to Wi-Fi 6
How you can elevate your brand and gain a strong foothold in the home network.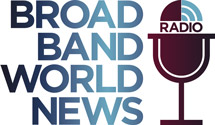 In this insightful Light Reading radio show, Kurt Raaflaub, Head of Strategic Solutions Marketing, will outline the key service provider challenges, deployment considerations, next-gen Gigabit technologies, and service models to win market share in the rapidly growing MDU market.