Connected Building Automation Devices to Reach 483M Units in 2022 – Report
GOTHENBURG, Sweden -- The installed base of sensors, actuators, modules, gateways and other connected devices deployed as part of IoT-based building automation in smart and connected commercial buildings will reach 483 million units in 2022 compared with an estimated 151 million units worldwide at the end of 2018, according to a new report from IoT analyst firm Berg Insight.
Growing at a compound annual growth rate (CAGR) of 33%, the installed base will reach 483 million units in 2022, according to "The Global Commercial Building Automation Market." About 4.5 million of these devices were connected via cellular networks in 2018. The number of cellular connections in the building automation market will grow at a CAGR of 44% to reach 19.4 million in 2022. In terms of revenues, Berg Insight estimates that connected devices into the global IoT market generated revenues of more than US$ 1.2 billion in 2018. This figure will grow at a CAGR of 21% to almost US$ 2.7 billion in 2022.
This Berg Insight study analyzes the market for building automation in smart buildings along multiple verticals. These range from well-known ones such as heating, ventilation and air conditioning (HVAC), indoor lighting, fire & safety, and access & security, to lesser known ones including electric vehicle charging, irrigation systems and pool monitoring. The most successful building automation solutions to date, in terms of sold units, include access and security, fire and safety, HVAC systems and elevators as well as escalator-management.
These solutions are marketed by product OEMs such as Assa Abloy, Avigilon, AMAG Technology, HID Global, Comark, Tyco, Albireo Energy, Cimetrics, Delta Controls, ENGIE Insight, Silvair, KONE, Otis, Schindler and ThyssenKrupp. A centralized system such as a Building Management System (BMS) often oversees the automatic control. Examples of BMS solution providers include ABB, Honeywell, Johnson Controls, Schneider Electric, Siemens and United Technologies.
Building automation has been around for many decades but there is a new urgency today. The drive for energy conservation as well as mandates for green construction add demand. The latest smart building solutions leverage new technologies such as IoT, big data, cloud computing, data analytics, deep learning and artificial intelligence to save energy, reduce operational expenditures, increase occupancy comfort and meeting increasingly stringent global regulations and sustainability standards.
"A major change is starting to happen now especially in new construction, where the primary driver is changing from cost reduction to features that enhance the user experience and change how users and buildings interact. Instead of there being a single killer-app, we are starting to see a combination of use-cases", said Alan Varghese, senior IoT analyst, Berg Insight. "These use-cases leverage IoT, sensors and connectivity to enable customization of spaces in offices and conference rooms based on occupancy levels and occupant preferences, efficient mobility throughout the building, and they help occupants with location and wayfinding – all controllable by mobile platforms. Most important, they are capable of predictive awareness of individual needs."
Joint venture between OneWeb and Airbus opens facility that can make two satellites per day at one-fiftieth the cost of traditional factories that produce one satellite a year, boasts OneWeb Satellites.
Vendor expands focus into MSOs and utilities, increases fiber sales and extends efforts in global territories, as part of initiative to decrease reliance on CSPs.
Some operators expand existing D3.1 infrastructure, while others discover fiber-only is too slow and expensive to meet subscribers' needs quickly enough to keep them happy.
Piracy and account sharing are taking a sizable bite from operators' content revenue, with incumbents and OTT startups feeling the financial hurt.
The FCC drafts changes to accelerate its satellite review process about a week after Amazon's Project Kuiper files an application with the agency in the fast-moving space broadband race.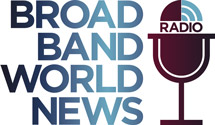 In this insightful Light Reading radio show, Kurt Raaflaub, Head of Strategic Solutions Marketing, will outline the key service provider challenges, deployment considerations, next-gen Gigabit technologies, and service models to win market share in the rapidly growing MDU market.
All resources
Tuesday, May 21, 2019
11:00 a.m. New York / 4:00 p.m London
The MDU market continues to face fierce competition among service providers due to tech-savvy residents (i.e., millennials), demand from building owners and management companies, plus the favorable economics of bulk contracts. However, no MDUs are the same, so service providers must use multiple technologies and inconsistent deployment models, increasing operational complexity and rollout costs.
The MDU market itself is evolving as residents adopt smart-home technologies, generating rising demand for smart apartments with built-in connected thermostats, keyless entryways and doors, and video doorbells. This evolution presents both new challenges and opportunities. In other words, service providers must consider innovative service-delivery strategies to compete and win.
In this Broadband World News and ADTRAN webinar, Kurt Raaflaub, Head of Strategic Solutions Marketing, will highlight emerging MDU broadband Internet trends and challenges. In addition, Kurt will outline the next-generation service creation and delivery platform, built on open standards, that allows service providers to connect millions of underserved MDUs, enables creation of user-driven services, and reduces operational complexity and costs.
Plus, special guest, Alice Lawson, Broadband and Cable Program Manager for the City of Seattle, will discuss Seattle's B4B-Build For Broadband initiative that addresses best practices in planning for MDU telecommunication infrastructure.