Starry's Services Could Be Used To Parry Telcos With a Mobile, Home Broadband Bundle
Also in today's BBWN roundup: OTT providers are aiming to curb their password problems, YouTube TV hikes prices, the Leading Light's shortlist is announced and the FCC sits on its hands while our calls and texts are susceptible to "interception and disruption."
Fixed wireless startup Starry said it is open to the idea of partnering with a mobile service provider, like T-Mobile or Sprint, to create a smartphone bundle that includes its service. That's according to the analysts at Wall Street firm New Street Research, who attended Starry's recent New York City launch event. Starry competes with wireline telcos and is targeting densely populated areas. "Starry currently offers services to a total of 1.5 million homes across all of its markets. The company expects to expand that figure to a total of 8 million to 9 million homes by the end of this year," reports Light Reading's Mike Dano. (See Following NYC Launch, Starry Considers Joining Smartphone Bundle.)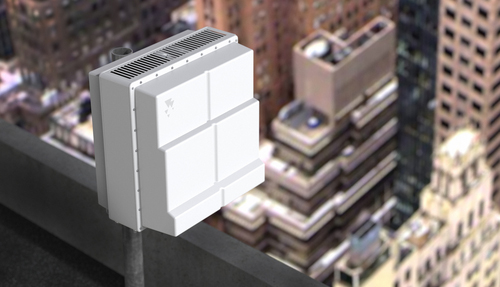 At NAB in Las Vegas this week, the pay-TV providers keep losing customers to OTT video provdiers. But, as Light Reading's Alan Breznick and Jeff Baumgartner note, OTT video, though preferred by consumers, is not profitable. To reverse that trend, providers need to slow down piracy and password sharing. (See Plotting the Path to OTT 2.0.)
Speaking of OTT, YouTube TV has added more channels from the Discovery Networks brands and is raising the price of its pay-TV service to $49.99 a month. "YouTube TV now includes 70+ networks, 6 accounts per household (each with its own unique recommendations and cloud DVR with no storage space limits), and 3 concurrent streams," Christian Oestlien, YouTube TV's VP of product management wrote on the company's blog on Thursday.
Light Reading's Leading Lights Awards recognize the industry's top companies and their executives for their outstanding achievements in next-generation communications technology, applications, services, strategies, and innovation. Here are this year's Leading Lights finalists.
The FCC is weak and ineffective when it comes to forcing telecom companies to keep their networks secure, according to a new Ars Technica report compiled by the Project On Government Oversight. "SS7 and other components of the nation's digital backbone remain flawed, leaving calls and texts vulnerable to interception and disruption," the report said. The FCC, meanwhile, is "hampered by a lack of leadership on cybersecurity issues and a dearth of in-house technical expertise that all too often leaves it relying on security advice from the very companies it is supposed to oversee."

— Phil Harvey, US Bureau Chief, Light Reading
The giant vendor had a disappointing start to the year across the board, including in fixed broadband access equipment sales.
US Department of Agriculture began accepting online applications from service providers, municipalities and utilities for at least $600M in funding via its new ReConnect Rural Broadband Pilot Program.
First-quarter earnings show demand for range of ADTRAN products and services, including Gfast, VDSL, XGS-PON and professional services, CEO and President Tom Stanton told analysts.
More than a half-million Irish residents expected to have fiber broadband by 2020. But Ireland's National Broadband Plan has not even begun — and government officials today postponed any agreement again.
Rapidly growing MSO keeps bulking up by buying smaller cablecos in largely rural and exurban markets throughout the US.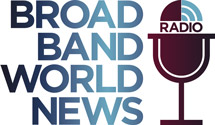 In this insightful Light Reading radio show, Kurt Raaflaub, Head of Strategic Solutions Marketing, will outline the key service provider challenges, deployment considerations, next-gen Gigabit technologies, and service models to win market share in the rapidly growing MDU market.
All resources
Tuesday, April 30, 2019
11:00 a.m. New York / 4:00 p.m London
Just when you thought the answer to your next technology direction question was clear, the noise around multiple new technology options fills the Internet and airwaves. Multiple 5Gs are being deployed; there's CableLabs' 10G initiative; the ITU and IEEE are toiling around 50G PON – and we haven't even talked about Wi-Fi6 yet! Is any of this real, do you have to pay attention or can you just let the dust settle and then decide?
Since waiting is often not the best option, let's demystify technology options, their impact on your business, and how to prepare for whatever the future brings.
In this webinar, Service Providers will learn:
Current state of 5G and how it affects everyone, not only mobile network providers.
Latest technologies being developed and how they will benefit their networks and subscribers.
How to prepare their networks for the future – whatever it may hold.