SVoD Heats Up, WiFi Warms Siberian Winter Gatherings
Subscription video on demand (SVoD) is becoming an integral part of consumers' viewing lives. Today, SVoD reaches 60% of households in North America, 26% in Western Europe, 21% in Asia-Pacific and 19% in Latin America, according to a new report from Futuresource Consulting. Last year, consumers spent $29 billion on SVoD, up 38% from 2017, said David Sidebottom, principal analyst at Futuresource. He added:
"Improving broadband quality, increasing smart TV penetration, the availability of services and perceived value are all coming together to create the perfect conditions for growth. Consumers face an increasingly confusing video landscape and partnerships between trusted Pay-TV or content aggregation platforms like Amazon Channels, Roku, Apple, and even Pay-TV providers, will be a vital aid to navigation... this new breed of 'super aggregators' will become an important component in the battle for the living room, though, in many instances, they have yet to fully realise the three consumer requirements of quality, original content and price."
PEACE Cable International Network and Cyber Internet Services (also known as Cybernet Pakistan) signed a Cable Landing Party Agreement that gives privately-held ISP Cybernet access to the 12,000 km (7,456 miles) cable system when it opens in the first-quarter of 2020. The system design includes 200G and wavelength selective switch (WSS) technologies to empower transmission speeds of 16-plus Tb/s per fiber pair. In phase one, the PEACE cable system will have landings in Pakistan, Djibouti, Egypt, Kenya and France. This system will add 96 Tb/s of capacity to Pakistan's Internet infrastructure, according to Cybernet said. PEACE Cable is a subsidiary of Hengtong Group, a Chinese conglomerate of more than 70 businesses, active in multiple markets including IT, communications, electricity, real estate and investment. With 2018 revenue of $15 billion, Hengtong leads the optic communication industry in China and owns about 15% of the global fiber-optic market, according to the vendor.
An organization dedicated to improving the life of dementia patients is turning to smart-home technologies: The Care Research & Technology Centre at Imperial College London, in conjunction with the University of Surrey, received a £20-million grant ($26 million) to develop and test IoT and other tech to create a "Healthy Home" for patients. Sensors for the body -- such as ones that can fit in an ear -- along with robotics and more traditional IoT health solutions such as sleep monitors will be put through their paces to determine whether dementia patients can live alone with the help of these solutions, according to Home Care Insight. The Imperial College hub joins six other national discovery science centers in the UK Dementia Research Institute (DRI). It is slated to open on June 1.
Detroit recently hired Joshua Edmonds as its first Director of Digital Inclusion. Before relocating to Motor City, Edmonds was "instrumental in the deployment of more than $1.5 million" in digital inclusion investments in Cleveland, Cities Today wrote. Edmonds' primary role is to work with service providers, which he credits with expressing interest in partnerships, to create a city-wide strategy to ensure all residents have access to computers and high-speed, fixed broadband. Today, up to 40% of Detroit residents do not have broadband Internet, Detroit estimates.
Hughes Network Systems is deploying 1,300 satellite-enabled WiFi hotspots across Russia for Hughes' satellite operators AltegroSky Group of Companies and KB Iskra, the satellite network provider said today. An average of 250 people will have access to each home/SMB hotspot, enabling the providers to reach about 300,000 individuals in the Far East, Siberia, Central, Ural and Caspian/Volga regions. Previously, Internet access was unavailable or expensive. The hotspots will operate 802.11 WiFi and use a shared VSAT terminal for cost-effective satellite backhaul.
Related posts:
— Alison Diana, Editor, Broadband World News. Follow us on Twitter or @alisoncdiana.
European cable operator partners with SAM Seamless Network to provide residential customers with software-based cybersecurity solution for all connected devices.
Many Tier 1 MSOs have yet to choose between EPON and GPON, and their natural ties to IEEE standard-based technologies plus EPON's accelerated future timeline, could make this an attractive standard for large cable ops, ADTRAN engineering exec Jess Beihoffer tells BBWN.
The federal watchdog agency recommends the FCC consider eliminating the old cost-accounting program since it's more prone to fraud than the alternative reimbursement method among small, rural providers that receive about $2.5 billion annually to deploy broadband.
The strength of natural disasters like hurricanes is worsening, scientists say, and it's imperative that broadband infrastructures can withstand or be speedily repaired post-catastrophe, writes Fiber Broadband Association President and CEO Lisa Youngers.
After suffering many quarters of financial and broadband subscriber losses, Frontier Communications' bond owners are ready for dramatic change – including a replacement for CEO Dan McCarthy (pictured), Bloomberg reports today, citing several sources.
All resources
Thursday, October 17, 2019
12 p.m. New York/ 5:00 p.m. London
The ongoing debate around GPON vs EPON can get as heated as discussions around politics and religion, but both technologies offer some advantages over the other depending on the needs your network is servicing.
In this webinar, we will focus on the facts around the GPON vs EPON debate and how that technological decision is almost always made based on factors outside the technology itself.
Key topics include:
GPON vs EPON Technologies Overview
GPON vs EPON Rates & Reach
ITU vs IEEE – Where's the difference?
Future Growth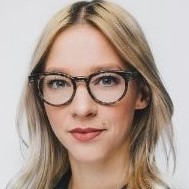 As the Senior Digital Experience Strategist at Canadian operator Rogers Communications, Lindsey Omelon build on her years of marketing experience to approach her strategy with a hybrid ...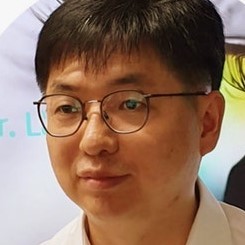 There's certainly no shortage of hype around the use of AI in the telecoms sector, but fewer instances of real-world deployments. South Korean national operator KT is one of those ...