BBWN Bites: AT&T Spews Vid Subs, UK OK With Huawei
Also in today's BBWN Bites, ACE charges Dragon Box in Omniverse-linked copyright lawsuit; Eastern European economy does not help pay-TV's already poor regional outlook; smart speakers, on the other hand, are hot and getting hotter; Hughes Network inks big-money, long-term deal with Canadian provider; Virgin Media to get a new CEO this summer; and Afghan president signs new telecom council into law.
AT&T lost 627,000 video subscribers in the first quarter of 2019, including 544,000 "premium" subscribers of its satellite TV and U-verse TV. The company also saw the departure of 83,000 DirecTV Now subs. That left AT&T with 23.86 million US TV subscribers; of those, 22.35 million were in the TV/IPTV group, with 1.5 million subscribing to AT&T's OTT offerings. The 544K legacy losses were much worse than predicted, according to a MoffettNathanson research note. Indeed, analysts expected a loss of 385,000. A year ago, AT&T lost 187,000 in the category. (Read more here: AT&T Loses 627K Video Subs in Q1 .)
Huawei can participate in building "non-core" parts of the UK's new 5G network, decided Britain's National Security Council. No doubt the US will not be amused, given its intense efforts to strongly dissuade European allies to bar Huawei from all contracts. There's even been talk of ripping and replacing Huawei from existing deployments, something no operator wants to hear in any language.
Several major studios and OTT video service providers are backing a consortium that's linked Dragon Box and Omniverse One World Television in a copyright lawsuit against Omniverse, wrote Jeff Baumgartner in Light Reading. In a complaint led by the Alliance for Creativity and Entertainment (ACE), plaintiffs claim Omniverse and owner/CEO Jason DeMeo enable the streaming of copyrighted video content without authorization. Omniverse said it's doing so via an authorized relationship with cable operator HovSat and its long-term, "no limitations," deal with DirecTV. ACE and its backers also say Omniverse did business with Dragon Box, which supplies "fully-loaded" Kodi boxes that allegedly give owners access to pirated content. Dragon Box was ordered to pay $14.5 million, as part of a settlement with ACE. Read the most recent news and binge-read the back story.
Poor job prospects in Eastern Europe, forcing people to relocate to find work and avoid having children, are driving the region's declining pay-TV revenue, according to Simon Murray, principal analyst at Digital TV Research, which just came out with a report on the topic. Pay-TV revenue will peak this year at $6.95 billion, then slowly start falling to $6.59 billion by 2024, the report said. The area's TV households will shrink by 2.5 million over this timeframe, Murray said; the number of pay-TV subscribers also will decline to 78.64 million in 2024 compared with 82.33 this year, he noted. Eastern Europe still has a relatively high analog installation: By year-end 2018, 17.7 million subscribers used analog cable but the number will dramatically fall to 568,000 by 2024m Digital TV Research predicted. Some will transition to digital: The number of digital pay-TV subscribers in Eastern Europe will reach 78 million in 2024, up about 21% from 65 million in 2018, the report said.
By late 2020, most US homes will have a smart speaker -- and the US will be the first nation to reach this milestone, according to a new report from Strategy Analytics. Three years later, most homes in seven more countries (UK, Ireland, Canada, South Korea, Australia, Germany and France) will meet this threshold, the researcher said. By 2024, more than 280 million smart speakers and screens will be sold, compared with 134 million of these devices in 2019, the report predicted. Broad availability of apps and services in major languages are key factors in smart speaker success in these nations, said David Watkins, director at Strategy Analytics. Brands increasingly integrate voice into their communications strategies for marketing, sales and support. This further generates consumer demand for whole-home, low-latency coverage via their broadband networks, whether operators use WiFi, mesh networks or other technologies that complement the main infrastructure.
Hughes Network Systems and Xplornet Communications signed a $250-million Canadian (US $337 million), 15-year contract for a lifetime capacity agreement for its Jupiter 3 Ultra High Density Satellite (UHDS), the EchoStar XXIV. The satellite will deliver approximately 50 Gbps of Ka-band capacity and reach more than 90% of Canada's population, along with system gateway and consumer premise equipment and operational and support services. Xplornet, a Canadian rural-broadband provider, selected Hughes' Jupiter 3 Ultra High-Density Satellite (UHDS), the EchoStar XXIV. Currently under construction and expected to launch in 2021, EchoStar XXIV will bring more than 500 Gbp/s of capacity across the Americas and download speeds of 100 Mbp/s to Canadians, Hughes Network said.
Liberty Global appointed Lutz Schüler as CEO of Virgin Media -- its UK and Irish businesses -- effective June 11, 2019. Schüler, who joined Virgin Media as chief operating officer in September 2018 after eight years heading Liberty Global's Germany operations, takes over from Tom Mockridge; he's been CEO of Virgin Media since Liberty Global acquired the company in 2013, and plans to relocate back to Italy with his family, according to Liberty Global. During Mockridge's tenure, Virgin Media's cashflow grew 35%, the operator focused on broadband-network speed, entertainment and quality of service for its 15 million customers, said Mike Fries, Liberty Global CEO and Virgin Media chairman. Over the last eight months, Schüler and Mockridge worked together closely to prepare for the transition, he added.
The Afghanistan High Council of Telecommunications and Information Technology (AHCTIT) will help guide national telcom projects, said President Asraf Ghani, when he recently approved draft regulations creating the new agency. A council of 16 permanent and three rotating members will lead efforts to implement sustainable telecom and IT development programs across Afghanistan, according to the Ministry of Communications and Information Technology.
Related posts:
— Alison Diana, Editor, Broadband World News. Follow us on Twitter or @alisoncdiana.
Comcast Business Enterprise Solutions will support US-based Fortune 1000's branch offices with northern neighbor through partnership with iTel, SVP and GM Glenn Katz explains.
The wholesale operator's CEO claims speed tests that rank Australia as a broadband laggard are flawed and comes up with an alternative.
Rural Americans are getting shut out of today's increasingly digital healthcare experience, despite the personal and monetary benefits telehealth and other connected-health solutions deliver.
Excluding DT and Telmex, which were on a purchasing hiatus in Q3, ADTRAN business grew 20% over the prior quarter and generated an estimated $114 million.
'Millimeter wave is key to 5G, a path to extending the reach of wireless broadband service – and opening new opportunities for operators around the globe,' says Anders Storm, CEO at Sivers IMA.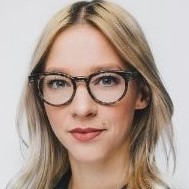 As the Senior Digital Experience Strategist at Canadian operator Rogers Communications, Lindsey Omelon build on her years of marketing experience to approach her strategy with a hybrid ...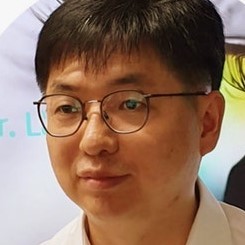 There's certainly no shortage of hype around the use of AI in the telecoms sector, but fewer instances of real-world deployments. South Korean national operator KT is one of those ...



Do a Google search of 'artificial intelligence broadband' and you'll get more than 9 million results in less than a second: The sheer volume of content out there shouldn't surprise anyone ...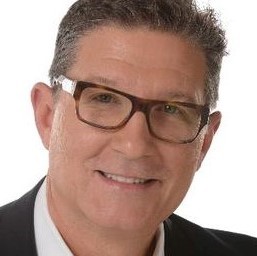 Comcast, like any other major communications service provider, is undergoing significant changes in the way it grows its business, how it runs its business and the technologies it uses to ...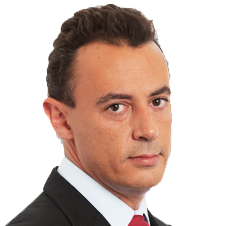 Five years ago, NOS board member Manuel Ramalho Eanes banked big on smart homes and smart cities.

All Broadband World Forum Perspectives
All resources
Thursday, October 17, 2019
12 p.m. New York/ 5:00 p.m. London
The ongoing debate around GPON vs EPON can get as heated as discussions around politics and religion, but both technologies offer some advantages over the other depending on the needs your network is servicing.
In this webinar, we will focus on the facts around the GPON vs EPON debate and how that technological decision is almost always made based on factors outside the technology itself.
Key topics include:
GPON vs EPON Technologies Overview
GPON vs EPON Rates & Reach
ITU vs IEEE – Where's the difference?
Future Growth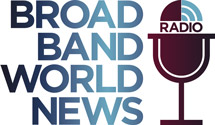 In this insightful Light Reading radio show, Kurt Raaflaub, Head of Strategic Solutions Marketing, will outline the key service provider challenges, deployment considerations, next-gen Gigabit technologies, and service models to win market share in the rapidly growing MDU market.