BBWN Bites: Alaska Joins the Broadband Union, Comcast Buys WiFi Guys
MTA Fiber Holdings (a wholly owned subsidiary of MTA) plans to build AlCan ONE -- Alaska Canada Overland Network -- an all-terrestrial fiber network to connect Alaska to the contiguous US (and beyond). The fiber network will initially have capacity of more than 100 terabits per second, according to MTA. It then will be expanded and bandwidth increased as required, said MTA CEO Michael Burke. Construction, which has already begun, should be completed by mid-2020, MTA said. Today, MTA pays "significant broadband transport fees to other carriers to facilitate high-speed access for its membership," the company said. By constructing its own network, MTA predicts lower transport expenses, a secure and reliable route to the contiguous US and a stable Internet transport connection for its long-term investment. Added Burke:
"This new terrestrial network will ensure the future viability and growth of the Internet in Alaska. Alaska's leaders have talked about a terrestrial fiber optic path out of the state for more than 20 years. We are pleased to be the ones to be able to make this a reality. This will be a major win for the people who live, play and work in Alaska, supporting business, job growth, and ultimately, the state's economy."
Comcast Business acquired Deep Blue Communications, which manages WiFi network planning, engineering and installations across multiple verticals such as hospitality, retail, marinas and entertainment venues. Customers include Marriott, Wyndham, Best Western, Choice Hotels and Omni Hotels -- all of which require 24/7 reliable, acceptable-speed broadband for guests ranging from business professionals to vacationers. Details were limited: No info on financial terms, the number of Deep Blue employees who will move to Comcast Business, how Deep Blue will operate (as a separate division or melded into Comcast), or the role Deep Blue CEO Brian Epstein will or will not play post-acquisition. Service providers increasingly use WiFi as a way to help subscribers differentiate or keep their customers happy (by allowing shoppers or diners to connect while waiting or eating), to cement customer relationships (via whole-home connectivity) and to generate good will (such as providing free WiFi services to community areas like parks or downtown gathering venues to government customers).
Emtelle, a British manufacturer of blown fiber, cabling and ducted network solutions, today launched a flexible direct burial solution dubbed FibreFlow WebFlex, designed to simplify branching microproducts when deploying FTTx networks. CityFibre recently awarded a multi-million-pound contract to the global manufacturer for a variety of products that will be used for the fiber-only wholesaler's ambitious UK broadband deployment plans. These include Emtelle's uPVC primary duct and Polyethylene Micro-Duct solutions.
Elsewhere in Europe, Germany has one of the largest broadband markets, according to a new report by BuddeComm, which creates a lot of country-specific research. Germany, which is dominated by Deutsche Telekom, has a mix of VDSL and Gfast plus an expanding investment in vectoring VDSL, as well as "progressive" investment in DOCSIS 3 and D3.1, the report said. For their parts, Vodafone Germany plans to reach 25 million premises with its 1 Gbps services by 2025, and NetCologne is investing €100 million in Gfast and FTTP, Budde research found.
Hulu's subscriber base hit 28 million in the United States, an increase of 40% (or about 8 million people), compared with last year. To grow its ranks, Hulu slashed the price of its base, ad-supported plan to $6 monthly at a time when Netflix increased its fees. In addition, Hulu bundled its video service at no extra charge with Spotify's premium music offering. Of the 28 million, about 1.3 million are individuals testing the waters via Hulu's free trial, the company said. Hulu's paid subscribers, then, add up to 26.8 million at year-end 2018 versus 23 million at year-end 2017. Hulu, which is only available in the US, has seen its user base increase 133% over the last five years; Netflix, which is available in a growing number of countries worldwide, saw its US base increase 75% in that same timeframe.
Huawei this week named Haosheng ''Hudson'' Liu its new Australian CEO. Before becoming the top exec at Huawei Australia, Liu held similar positions at the Chinese giant's operations in Indonesia and Belgium offices; he began his career at Huawei in 1998, according to his LinkedIn profile. Australia's government banned Huawei's participation in the country's 5G rollout, making Liu's job challenging, wrote the Sydney Morning Herald. Outgoing CEO George Ji Huang, who had the role since February 2018, leaves with posted profits of $29.3 million for 2018 and an 18% increase in revenue to $735 million. After-tax profit grew 89% from $15.6 million.
Keymile recently began offering MileGate 2042, a distribution point unit (DPU) with eight Gfast ports with profile 212a. MileGate 2042 is optimized for ultra-broadband FTTB applications, giving eight subscribers data rates previously feasible only via a direct optical fiber connection and pre-installed copper pairs. While the DPU supports Gfast with both 106a and 212a profiles, at the higher profile MDU subscribers attain an aggregated data rate of about 2 Gbps; with the earlier profile, customers get almost 1 Gbps aggregate speed. By configuring the Gfast interface's ratio of downstream to upstream data rate, operators can provide symmetrical transmission rates necessary for cloud, business or other services such as video-creation. Because Keymile designed MileGate 2042 for MDUs, the Micro-DSLAM does not require pre-assembled cabling and operators can install it on a basement wall without any additional housing. The housing cover is lockable and protected by a sensor that alerts if someone attempts unauthorized access. It can be used in a star or ring structure, and connects to optical fiber networks via 10 Gigabit Ethernet, 1 Gigabit Ethernet or GPON. Dasan Zhone Solutions acquired Keymile in 2018; the deal was finalized earlier this year. (See Dasan Zhone Snaps Up Keymile.)
Related posts:
— Alison Diana, Editor, Broadband World News. Follow us on Twitter or @alisoncdiana.
Comcast Business Enterprise Solutions will support US-based Fortune 1000's branch offices with northern neighbor through partnership with iTel, SVP and GM Glenn Katz explains.
The wholesale operator's CEO claims speed tests that rank Australia as a broadband laggard are flawed and comes up with an alternative.
Rural Americans are getting shut out of today's increasingly digital healthcare experience, despite the personal and monetary benefits telehealth and other connected-health solutions deliver.
Excluding DT and Telmex, which were on a purchasing hiatus in Q3, ADTRAN business grew 20% over the prior quarter and generated an estimated $114 million.
'Millimeter wave is key to 5G, a path to extending the reach of wireless broadband service – and opening new opportunities for operators around the globe,' says Anders Storm, CEO at Sivers IMA.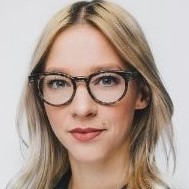 As the Senior Digital Experience Strategist at Canadian operator Rogers Communications, Lindsey Omelon build on her years of marketing experience to approach her strategy with a hybrid ...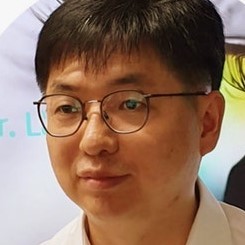 There's certainly no shortage of hype around the use of AI in the telecoms sector, but fewer instances of real-world deployments. South Korean national operator KT is one of those ...



Do a Google search of 'artificial intelligence broadband' and you'll get more than 9 million results in less than a second: The sheer volume of content out there shouldn't surprise anyone ...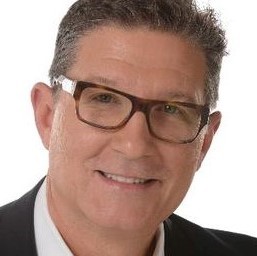 Comcast, like any other major communications service provider, is undergoing significant changes in the way it grows its business, how it runs its business and the technologies it uses to ...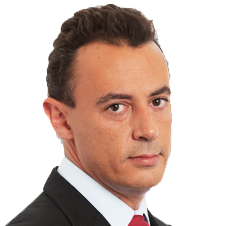 Five years ago, NOS board member Manuel Ramalho Eanes banked big on smart homes and smart cities.

All Broadband World Forum Perspectives
All resources
Thursday, October 17, 2019
12 p.m. New York/ 5:00 p.m. London
The ongoing debate around GPON vs EPON can get as heated as discussions around politics and religion, but both technologies offer some advantages over the other depending on the needs your network is servicing.
In this webinar, we will focus on the facts around the GPON vs EPON debate and how that technological decision is almost always made based on factors outside the technology itself.
Key topics include:
GPON vs EPON Technologies Overview
GPON vs EPON Rates & Reach
ITU vs IEEE – Where's the difference?
Future Growth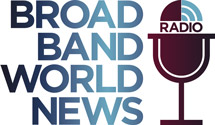 In this insightful Light Reading radio show, Kurt Raaflaub, Head of Strategic Solutions Marketing, will outline the key service provider challenges, deployment considerations, next-gen Gigabit technologies, and service models to win market share in the rapidly growing MDU market.