DASAN Zhone Solutions Reports Strong Q1 2019 Results
OAKLAND, Calif. -- DASAN Zhone Solutions (DZS), a global provider of ultra-broadband network access solutions and communications platforms deployed by advanced Tier 1, 2 and 3 service providers and enterprise customers, today reported first-quarter results for the period ended March 31, 2019. The company also provided its outlook for the three months ending June 30, 2019 and reaffirmed its guidance for the full year ending December 31, 2019.
First Quarter 2019 Financial Performance: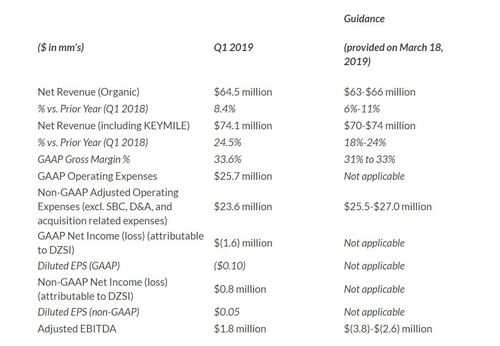 Net revenue for the first quarter of 2019 was $74.1 million, which was above the Company's guidance of $70 million to $74 million and reflected an increase of 24.5% year-over-year.
GAAP gross margin for the first quarter of 2019 was 33.6%, which was above the Company's gross margin guidance of 31% to 33% and reflected the immediate and accretive contribution of KEYMILE, an acquisition which closed on January 3, 2019.
GAAP net income attributable to DZSI for the first quarter of 2019 totaled a loss of $(1.6) million, or $(0.10) per diluted share. Non-GAAP net income attributable to DZSI for the first quarter of 2019 totaled $0.8 million, or $0.05 per diluted share.
GAAP operating expenses for the first quarter of 2019 were $25.7 million. Non-GAAP adjusted operating expenses for the first quarter of 2019 were $23.6 million, which was better than the Company's guidance of $25.5 million to $27.0 million.
Non-GAAP adjusted EBITDA for the first quarter of 2019 totaled $1.8 million and non-GAAP adjusted EBITDA margin was 2.5%, which exceeded the Company's guidance of $(3.8) million to $(2.6) million. On a year-over-year basis, non-GAAP adjusted EBITDA for the first quarter of 2019 increased 28.9% from $1.4 million, or 2.4% non-GAAP adjusted EBITDA margin, in the same year-ago period.
Total cash and cash equivalents (excluding restricted cash) as of March 31, 2019 were $20.9 million, compared to $27.7 million as of December 31, 2018.
"We are encouraged by our first quarter 2019 results, and our out-performance against guidance," said Yung Kim, CEO of DZS. "Our strong results for the period demonstrate that we are capitalizing on broad-based growth opportunities across multiple markets, product lines, technologies and customer groups. In Broadband Access, we are benefiting from emerging markets investing directly into fiber as well as the start of the next generation fiber-based upgrade cycle in fiber-rich countries. We are also strategically focused in other growth areas, including around 5G, where we have a robust product portfolio and the distinguished reputation of being one of the very first to market with a 5G mobile backhaul solution, as well as fiber in the enterprise, both of which represent significant growth opportunities for DZS to execute on going forward."
Added Michael Golomb, CFO of DZS: "We delivered better than expected results in the first quarter, with revenue growing 24.5% year-over-year, reflecting continued strength in Asia Pacific and EMEA regions with KeyMile contributing to the outperformance. Strong gross margins, which saw an accretive contribution from KeyMile -- as well as tight cost controls -- drove a significant outperformance in adjusted EBITDA. In the quarter, we also made progress in addressing our capital structure by closing on a new long term debt facility, with the proceeds used to strengthen our cash position to support continued growth in our business."
For the complete earnings report and second-quarter guidance, visit: DASAN Zhone's website.
Cable ops continued to gain ground against broadband rivals in Q1 2020 amid the early stages of the pandemic and a recent surge in new household formation.
The pandemic has caused the operator to redeploy some of its network engineering resources, but Comcast says it remains bullish on its FDX initiative.
FCC's Brendan Carr is proposing to remove regulatory overhangs that will help establish ATSC 3.0 as a 'Broadcast Internet' platform that can beam out 25 Mbit/s data streams.
Video engineers are already noodling on tools and encoding techniques that can lessen the strain on networks when pixel-packed 8K video comes on the scene in a much bigger way.
Telesat has joined C Spire's initiative as it prepares to launch a network of hundreds of low Earth orbit satellites designed to deliver high-speed, low-latency broadband service.
All resources
Tuesday, March 24, 2020
11:00 a.m. New York / 3:00 p.m London
Over the next two years, approximately 60% of service providers (both large and small) will adopt virtualization on a wide scale across their networks, according to the latest survey report from Ovum. Why are providers making these moves? Is there an easy way to start?
Learn how and why service providers are using virtualization to transform their networks. This webinar will look at how providers are leveraging virtualization to create more flexible and agile networks while also providing a better customer experience. Expert speakers from netElastic and Heavy Reading will address the industry drivers for network virtualization, the benefits that can be realized, the challenges to face and the results of virtualization being achieved by providers today.
Key topics will include:
Current network infrastructure and the move to virtualization
Benefits and challenges of network virtualization
How providers can get started
Service provider success stories: the decision to virtualize, the solution, and results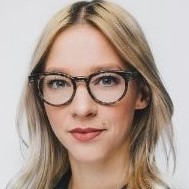 As the Senior Digital Experience Strategist at Canadian operator Rogers Communications, Lindsey Omelon build on her years of marketing experience to approach her strategy with a hybrid ...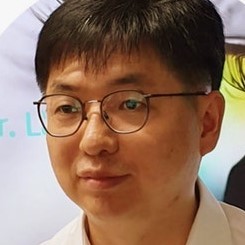 There's certainly no shortage of hype around the use of AI in the telecoms sector, but fewer instances of real-world deployments. South Korean national operator KT is one of those ...



Do a Google search of 'artificial intelligence broadband' and you'll get more than 9 million results in less than a second: The sheer volume of content out there shouldn't surprise anyone ...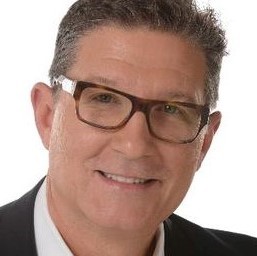 Comcast, like any other major communications service provider, is undergoing significant changes in the way it grows its business, how it runs its business and the technologies it uses to ...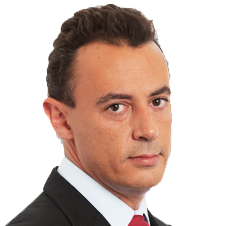 Five years ago, NOS board member Manuel Ramalho Eanes banked big on smart homes and smart cities.

All Broadband World Forum Perspectives