CityFibre & Excalibur Launch Full-Fiber Network in Swindon
LONDON -- CityFibre, a large, UK alternative provider of wholesale full fiber infrastructure, said its next-generation Swindon network "open for business."
Over 1,100 Swindon businesses, large and small, will now be able to access gigabit-capable Internet services from CityFibre, offered through its exclusive launch partner Excalibur, a specialist Internet, telecoms and IT solutions service provider. Members of the Swindon business community are set to attend a launch event of the gigabit-capable full fiber network hosted by the two companies at Excalibur in Swindon on Thursday, May 16.
The arrival of the CityFibre full-fiber network allows Swindon's businesses to compete with advanced fiber-driven economies in Europe. Spain, for example, has more than 80% of premises within reach of full fiber. In Britain, the world's fifth biggest economy, it's only 6%.
Swindon's 6.5km long CityFibre network will provide businesses with internet speeds around 100 times faster than a standard UK broadband connection, improving their performance and boosting the local economy by driving efficiency and productivity.
"We're extremely excited to launch our gigabit-speed full fiber network in Swindon with Excalibur as our launch partner. This future proof infrastructure is exactly what a modern digital city needs, unlocking world class connectivity speeds of up to 1Gbps that will enable local businesses to succeed productively and profitably," said Elsa Chen, CEO of CityFibre's wholesale business. "They also need the guidance and support of a service provider with the experience to help them take advantage of full fiber, and Excalibur is ideally placed to deliver that."
Added Excalibur CEO, Peter Boucher: "Swindon's businesses are crying out for a fast and reliable communications infrastructure on which to build their own competitiveness and success. With the launch of full fiber services from CityFibre, we're excited about taking them on a journey that will improve their efficiency and productivity."
Organization extends popular TR-069 standard for use in smart homes, looking to simplify and standardize market for vendors, operators and end users.
By slashing subscriber pricing by more than $30 billion annually, Low Earth Orbit satellite companies led by Jeff Bezos and Elon Musk as well as OneWeb have the potential to usher in a whole new era of broadband.
While it continues to pull back from the European continent, Liberty Global is rolling out faster broadband speeds and next-gen WiFi and mobile services to beef up its market position.
Acquisitive private network, cloud and hosting provider BSO expands worldwide customer base of wholesale service providers, ISPs, content providers and networks with purchase of IX Reach.
Ability to deliver copper- and fiber-based technologies to service providers around the world helped DZS beat expectations and boost revenue to start 2019.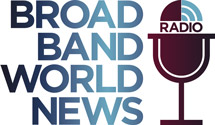 In this insightful Light Reading radio show, Kurt Raaflaub, Head of Strategic Solutions Marketing, will outline the key service provider challenges, deployment considerations, next-gen Gigabit technologies, and service models to win market share in the rapidly growing MDU market.
All resources
Tuesday, May 21, 2019
11:00 a.m. New York / 4:00 p.m London
Win MDUs: Playing With Loaded 9-Sided Dice (archive available soon)
The MDU market continues to face fierce competition among service providers due to tech-savvy residents (i.e., millennials), demand from building owners and management companies, plus the favorable economics of bulk contracts. However, no MDUs are the same, so service providers must use multiple technologies and inconsistent deployment models, increasing operational complexity and rollout costs.
The MDU market itself is evolving as residents adopt smart-home technologies, generating rising demand for smart apartments with built-in connected thermostats, keyless entryways and doors, and video doorbells. This evolution presents both new challenges and opportunities. In other words, service providers must consider innovative service-delivery strategies to compete and win.
In this Broadband World News and ADTRAN webinar, Kurt Raaflaub, Head of Strategic Solutions Marketing, will highlight emerging MDU broadband Internet trends and challenges. In addition, Kurt will outline the next-generation service creation and delivery platform, built on open standards, that allows service providers to connect millions of underserved MDUs, enables creation of user-driven services, and reduces operational complexity and costs.
Plus, special guest, Alice Lawson, Broadband and Cable Program Manager for the City of Seattle, will discuss Seattle's B4B-Build For Broadband initiative that addresses best practices in planning for MDU telecommunication infrastructure.