Fluke Networks Releases DSX CableAnalyzer Adapter for Rugged Ethernet
Everett, Wash. -- Today, Fluke Networks, Hirose Electric and Harting Technology Group announced the availability of an adapter supporting the ix Industrial connector for its DSX CableAnalyzer family of network cabling certification tools. The ix Industrial is a rugged Ethernet connector for harsh environments, based on the IEC 61076-3-124 standard with a 70% smaller size than the traditional 8-pin modular ("RJ-45") connector.
This new Ethernet interface is a joint development of Hirose and Harting. The new adapter allows the DSX Series to connect to cabling systems employing the ix Industrial connector for the purposes of pre-startup verification and troubleshooting.
The ix Industrial connector was developed in cooperation between technology partners Hirose and Harting, and was introduced to the market 2016. Hirose and Harting understand the need for pre-startup testing of cabling systems.
"Even when customers and contractors use top quality components, variations in the installation process can cause issues ranging from intermittent to total network failures leading to unplanned downtime. Certifying the installed cabling to industry standards during deployment reduces start-up time and prevents costly cabling-related downtime," said Hirose and Harting.
The miniaturized ix Industrial connector supports communications rates to 10 Gbps when used with Category 6A or Class EA cabling. Its rugged design features an enhanced PCB retention force, durability up to 5,000 cycles, and a high level of resistance to Electromagnetic Interference (EMI). Several major companies have endorsed the connector already for use as an Ethernet interface. With the market trend for smaller devices, such as vision sensors and small controllers, the need for miniaturized connections is growing and the ix Industrial connector is a suitable solution for this market requirement.
The Fluke Networks DSX CableAnalyzer Series is part of the industry's leading cabling certification system, supporting the most extensive variety of in-plant cabling up to and including Category 8, single and multi-mode fiber, and standards from the Telecommunications Industry Association (TIA), International Standards Organization (ISO) and the Institute for Electrical and Electronic Engineers (IEEE). Over 30 cabling manufacturers worldwide have endorsed the DSX CableAnalyzer Series for certification of their installed systems. The DSX CableAnalyzer Series performs rigorous tests with simple pass/fail results and features extensive diagnostics that slash troubleshooting time.
"Research shows that more than half of all Industrial Ethernet failures can be traced to cabling issues," stated Walter Hock, vice president and general manager of Fluke Networks. "Examples include failed connectors, cable or shield breaks, susceptibility to electromagnetic interference or moisture, and cables that don't meet specification or are simply too long. The DSX CableAnalyzer Series can now ensure that installed cables with IX connectors are suitable for Industrial Ethernet environments before machinery starts running or troubleshoot these problems quickly in the case of failure."
The IX adapter for the DSX CableAnalyzer Series is manufactured by Fluke Networks and is exclusively available through Hirose and Harting resellers.
Organization extends popular TR-069 standard for use in smart homes, looking to simplify and standardize market for vendors, operators and end users.
By slashing subscriber pricing by more than $30 billion annually, Low Earth Orbit satellite companies led by Jeff Bezos and Elon Musk as well as OneWeb have the potential to usher in a whole new era of broadband.
While it continues to pull back from the European continent, Liberty Global is rolling out faster broadband speeds and next-gen WiFi and mobile services to beef up its market position.
Acquisitive private network, cloud and hosting provider BSO expands worldwide customer base of wholesale service providers, ISPs, content providers and networks with purchase of IX Reach.
Ability to deliver copper- and fiber-based technologies to service providers around the world helped DZS beat expectations and boost revenue to start 2019.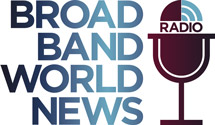 In this insightful Light Reading radio show, Kurt Raaflaub, Head of Strategic Solutions Marketing, will outline the key service provider challenges, deployment considerations, next-gen Gigabit technologies, and service models to win market share in the rapidly growing MDU market.
All resources
Tuesday, May 21, 2019
11:00 a.m. New York / 4:00 p.m London
Win MDUs: Playing With Loaded 9-Sided Dice (archive available soon)
The MDU market continues to face fierce competition among service providers due to tech-savvy residents (i.e., millennials), demand from building owners and management companies, plus the favorable economics of bulk contracts. However, no MDUs are the same, so service providers must use multiple technologies and inconsistent deployment models, increasing operational complexity and rollout costs.
The MDU market itself is evolving as residents adopt smart-home technologies, generating rising demand for smart apartments with built-in connected thermostats, keyless entryways and doors, and video doorbells. This evolution presents both new challenges and opportunities. In other words, service providers must consider innovative service-delivery strategies to compete and win.
In this Broadband World News and ADTRAN webinar, Kurt Raaflaub, Head of Strategic Solutions Marketing, will highlight emerging MDU broadband Internet trends and challenges. In addition, Kurt will outline the next-generation service creation and delivery platform, built on open standards, that allows service providers to connect millions of underserved MDUs, enables creation of user-driven services, and reduces operational complexity and costs.
Plus, special guest, Alice Lawson, Broadband and Cable Program Manager for the City of Seattle, will discuss Seattle's B4B-Build For Broadband initiative that addresses best practices in planning for MDU telecommunication infrastructure.