Calix Cloud Ups CSPs' Ability to Find & Share Insights Across Network
SAN JOSE, Calif. -- Calix today announced enhancements to the Calix Cloud platform that increase CSPs' ability to access critical insights, allowing them to improve performance and differentiate subscribers' experiences.
Calix Support Cloud (CSC), which already helps CSPs cut truck rolls 30%, added customer care KPI tracking to further improve support-center operations. CSC upgraded support for CAF Performance Testing, allowing CSPs to run their own Ookla test servers to meet federal Connect America Fund rules. In addition to improving its Churn Prediction machine-learning algorithm -- which helped one innovative CSP grow revenue 23% -- Calix Marketing Cloud (CMC) developed a role-based access control that makes the right teams within a service provider organization tap into the insights they need to capture even more customer opportunities. Finally, Calix updated Customer Success Services and Education Services to support these enhancements.
The latest release of Calix Cloud includes these updates:
Customer Care KPI tracking for Calix Support Cloud: CSPs can easily track and analyze the effectiveness of how support center operations resolve subscribers' most pressing issues
Role-based Access Control for Calix Marketing Cloud: Providers can extend subscriber insights' access to other departments or external agencies based on user rights to improve campaign performance.
The new Customer Care KPI tracking system for CSC delivers the built-in ability to log call outcomes. It provides increased intelligence while eliminating any need for an expensive ticketing system. This dramatically improves the tracking and analysis of support center operations, without having to correlate information from different systems and spreadsheets. This functionality adds to recent innovations, including last year's release CSC's Network Self-Heal. Self-Heal empowers CSPs to proactively identify subscriber needs and automatically address WiFi network performance issues before they turn into trouble tickets.
"As Pioneer constantly works to improve our customers' in-home experience with our broadband and WiFi services, it is critical that our support teams have the best tools available," said Randy Mowdy, division manager of Internet/DTV/Telco customer care and dispatch, assignment, repair and test for Oklahoma-based Pioneer Telephone Cooperative. "With this new Calix Support Cloud Call Outcome feature, we will be able to track critical KPIs that are pertinent to our customers' experience. The KPI detail level at which we will be able to track is more robust than systems we have used in the past, and the reporting feature is also something we look forward to using."
The CMC upgrades are critical to CSPs that must strategically deliver insights to internal and external teams -- especially as platform algorithms like churn prediction continue to improve and produce more refined and actionable insights. Adding role-based access control lets CSPs set parameters and select which teams receive which data.
To accelerate the time-to-value for Calix Cloud deployments, Calix Customer Success Services ensures operators get the most out of their cloud investments by defining success goals and continuously aligning people, processes and systems to attain these aims. In addition, Calix Education Services updated both CMC and CSC courses, and they are included in new foundational learning paths that come with proficiency testing and achievement badging for marketing and support services teams.
"Customer care organizations of all sizes need to effectively track and assess KPIs, but historically it has meant expensive systems or tedious worksheets," said Shane Eleniak, SVP of platforms at Calix. "Calix has listened closely to our customer needs and this is just one example of how we are finding ways to continuously augment our Cloud solution capabilities. These upgrades ensure that our customers receive the actionable insights they need to delight their subscribers and keep their businesses running at maximum efficiency."
Calix Inc. (NYSE: CALX)
The US Department of Agriculture gives high points to those operators providing symmetric, high-speed infrastructure when considering loan and grant applicants.
UK mobile operator will use its 5G spectrum to launch a fixed wireless access (FWA) service in London in August and plans to have that offer, plus mobile 5G services, in 25 UK cities by the end of this year.
Authorization of $166.8 million over next decade earmarked for 60,850 unserved rural homes and businesses across 22 states.
Tunable optics components add up to about $1,000, says Nokia's Stefaan Vanhastel, too high an admission cost for the $26-plus billion corporation in a market estimated at $204 million in 2022.
As enterprises adopt public networking, their adoption of dark fiber for high-security uses grows, said Ed Morche, president of enterprise and government markets at CenturyLink.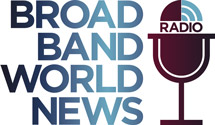 In this insightful Light Reading radio show, Kurt Raaflaub, Head of Strategic Solutions Marketing, will outline the key service provider challenges, deployment considerations, next-gen Gigabit technologies, and service models to win market share in the rapidly growing MDU market.
All resources
Tuesday, May 21, 2019
11:00 a.m. New York / 4:00 p.m London
The MDU market continues to face fierce competition among service providers due to tech-savvy residents (i.e., millennials), demand from building owners and management companies, plus the favorable economics of bulk contracts. However, no MDUs are the same, so service providers must use multiple technologies and inconsistent deployment models, increasing operational complexity and rollout costs.
The MDU market itself is evolving as residents adopt smart-home technologies, generating rising demand for smart apartments with built-in connected thermostats, keyless entryways and doors, and video doorbells. This evolution presents both new challenges and opportunities. In other words, service providers must consider innovative service-delivery strategies to compete and win.
In this Broadband World News and ADTRAN webinar, Kurt Raaflaub, Head of Strategic Solutions Marketing, will highlight emerging MDU broadband Internet trends and challenges. In addition, Kurt will outline the next-generation service creation and delivery platform, built on open standards, that allows service providers to connect millions of underserved MDUs, enables creation of user-driven services, and reduces operational complexity and costs.
Plus, special guest, Alice Lawson, Broadband and Cable Program Manager for the City of Seattle, will discuss Seattle's B4B-Build For Broadband initiative that addresses best practices in planning for MDU telecommunication infrastructure.