Highlight Clarifies Network Performance With Broadband Clarity
Guildford, UK -- Highlight today introduces Broadband Clarity, an advanced service assurance feature of its software-as-a-service solution designed to deliver visibility and alerting on the speed and stability of broadband connections.
The launch comes hot on the heels of Ofcom's commitment to improve broadband services. From March 2019, a new voluntary code of conduct compels service providers to give minimum speed guarantees and inform customers of predicted broadband speeds before they buy.
Highlight's Broadband Clarity brings discipline to unruly broadband connections so service providers and their customers can identify slow lines, resolve issues quickly and offer meaningful speed guarantees. Highlight delivers a clear representation of how each line is performing with a graph showing how speed has changed over time.
"Our partners describe managing broadband connections as trying to tame a wild animal. Few broadband connections are ever monitored, even by larger businesses, since traditional tools are not designed for the differing characteristics and speeds of broadband lines," said Martin Saunders, product director at Highlight. "These old-style monitoring tools may spot complete outages but will miss lines that are occasionally unstable or drop below contractual speeds. The result is either far too many false positive alerts, making it a chaotic and expensive support issue, or too few alerts, missing critical speed related issues.
"Broadband Clarity gives full visibility into broadband connections so providers can manage the lines effectively. They can now differentiate themselves in a crowded market by giving customers the guarantees necessary to comply with Ofcom's latest code of conduct," Saunders added.
For service providers with thousands of broadband connections, Highlight's advanced thresholding engine learns the stable speed for each individual line and automatically applies an appropriate low speed threshold. Alerts sensitivity is configurable to ensure the smallest number of false positives. This unique ability to dynamically auto-detect line speeds and adjust the sensitivity of alerts makes Highlight the only service assurance tool on the market able to meet the challenge of managing thousands of broadband connections effectively.
Highlight's intuitive, easy to understand reports, are designed to be accessible to technical teams as well as for use by service and customer account managers. With full multi-tenancy support, CSPs can give customers direct logins to Highlight so they can view their entire IT estates, with detailed information on broadband services. And for customers that turn their broadband connections off at night, rather than creating more alerts, Highlight's alerting engine and alert filters can be adjusted to report only during business hours.
The US Department of Agriculture gives high points to those operators providing symmetric, high-speed infrastructure when considering loan and grant applicants.
UK mobile operator will use its 5G spectrum to launch a fixed wireless access (FWA) service in London in August and plans to have that offer, plus mobile 5G services, in 25 UK cities by the end of this year.
Authorization of $166.8 million over next decade earmarked for 60,850 unserved rural homes and businesses across 22 states.
Tunable optics components add up to about $1,000, says Nokia's Stefaan Vanhastel, too high an admission cost for the $26-plus billion corporation in a market estimated at $204 million in 2022.
As enterprises adopt public networking, their adoption of dark fiber for high-security uses grows, said Ed Morche, president of enterprise and government markets at CenturyLink.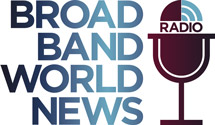 In this insightful Light Reading radio show, Kurt Raaflaub, Head of Strategic Solutions Marketing, will outline the key service provider challenges, deployment considerations, next-gen Gigabit technologies, and service models to win market share in the rapidly growing MDU market.
All resources
Tuesday, May 21, 2019
11:00 a.m. New York / 4:00 p.m London
The MDU market continues to face fierce competition among service providers due to tech-savvy residents (i.e., millennials), demand from building owners and management companies, plus the favorable economics of bulk contracts. However, no MDUs are the same, so service providers must use multiple technologies and inconsistent deployment models, increasing operational complexity and rollout costs.
The MDU market itself is evolving as residents adopt smart-home technologies, generating rising demand for smart apartments with built-in connected thermostats, keyless entryways and doors, and video doorbells. This evolution presents both new challenges and opportunities. In other words, service providers must consider innovative service-delivery strategies to compete and win.
In this Broadband World News and ADTRAN webinar, Kurt Raaflaub, Head of Strategic Solutions Marketing, will highlight emerging MDU broadband Internet trends and challenges. In addition, Kurt will outline the next-generation service creation and delivery platform, built on open standards, that allows service providers to connect millions of underserved MDUs, enables creation of user-driven services, and reduces operational complexity and costs.
Plus, special guest, Alice Lawson, Broadband and Cable Program Manager for the City of Seattle, will discuss Seattle's B4B-Build For Broadband initiative that addresses best practices in planning for MDU telecommunication infrastructure.