New Viavi Tools Test Remote PHY, 5G, DOCSIS 3.1 & FTTH/ PON
SAN JOSE, Calif. -- Viavi Solutions today introduced a couple of test and measurement solutions designed to help service providers and contractors validate, qualify and troubleshoot cable and fiber broadband networks. The two new solutions from VIAVI -- the DSP TDR Time Domain Reflectometer and the OCC-4056C DWDM Optical Channel Checker -- deliver fast and accurate performance analysis and troubleshooting to ensure successful network installation and operation.
Multiple system operators (MSOs) and cable technicians are under enormous pressure to deploy new services in a timely manner, as well as to quickly and accurately find cable faults to restore service as soon as possible. Moreover, in today's evolving landscape, the stakes are even higher as cable networks are now positioned to take on a larger role in mobile backhaul for 5G with new capabilities enabled by DOCSIS 3.1 and distributed architectures such as Remote PHY (R-PHY).
"VIAVI is at the forefront of testing cutting-edge technologies, including Remote PHY, 5G, DOCSIS 3.1 and FTTH/PON, providing a smooth and reliable path through any access technology transition across the entire network lifecycle," said Kevin Oliver, Vice President and General Manager, Converged Instruments and Virtual Test, VIAVI. "Built on decades of test and measurement expertise, our comprehensive portfolio of solutions enables network technicians to successfully deploy, maintain, optimize and evolve complex networks, delivering outstanding quality of experience."
VIAVI DSP TDR
The VIAVI DSP TDR offers lab-grade functionality in a rugged, handheld form factor to accurately locate cable breaks or faults in the field, enabling outages to be addressed quickly for faster restoration of service. In addition to reducing mean-time-to-repair (MTTR), the capability to precisely pinpoint a cable break helps limit the length of cable to be dug up for repairs, which means that operators can avoid paying for unnecessary span replacements.
Unlike other TDRs that use "pulse" technology, the VIAVI DSP TDR uses "step" technology that continuously transmits while the receiver simultaneously listens for reflected signals, resulting in more accurate fault detection. Additional features of this new solution include:
Data upload and retention with StrataSync cloud-hosted management solution helps shorten outage time and simplifies documentation of results
Simple setup and operation with an easily accessible, one-button event list on the tool
Rugged design and industry-leading battery life for real-world field use.
VIAVI OCC-4056C
As Dense Wavelength Division Multiplexing (DWDM) technology migrates into access networks, MSOs and mobile operators require new solutions for testing fiber links, 5G fronthaul networks or Remote PHY architectures. The new VIAVI OCC-4056C Optical Channel Checker is designed to work with the popular T-BERD/MTS-2000, 4000, and 5800 platforms, forming the industry's most comprehensive set of test solutions for DWDM and hybrid DWDM/ CWDM metro and access networks.
The OCC-4056C is a cost-efficient, field-optimized, all-in-one tool that enables technicians to quickly and easily confirm channel presence, frequency and power levels, validate new wavelength routes, and isolate issues to ensure that deployment, activation and maintenance tasks are completed right — the first time — without disrupting existing services.
VIAVI will demonstrate the DSP TDR and OCC-4056C, along with a comprehensive portfolio of broadband network testing solutions, during ANGA COM (Hall 7, Stand B31) to be held June 4-6 in Cologne, Germany.
Some operators expand existing D3.1 infrastructure, while others discover fiber-only is too slow and expensive to meet subscribers' needs quickly enough to keep them happy.
Piracy and account sharing are taking a sizable bite from operators' content revenue, with incumbents and OTT startups feeling the financial hurt.
The FCC drafts changes to accelerate its satellite review process about a week after Amazon's Project Kuiper files an application with the agency in the fast-moving space broadband race.
Federal agency suggests that mandating competition and infrastructure sharing will discourage MDU buildouts and perpetuate the digital divide.
Subsidiary Kuiper Systems, led by Jeff Bezos, requests FCC permission to launch 3,236 satellites slated to beam broadband service to most of the under- and unserved parts of the world.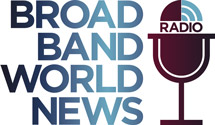 In this insightful Light Reading radio show, Kurt Raaflaub, Head of Strategic Solutions Marketing, will outline the key service provider challenges, deployment considerations, next-gen Gigabit technologies, and service models to win market share in the rapidly growing MDU market.
All resources
Tuesday, May 21, 2019
11:00 a.m. New York / 4:00 p.m London
The MDU market continues to face fierce competition among service providers due to tech-savvy residents (i.e., millennials), demand from building owners and management companies, plus the favorable economics of bulk contracts. However, no MDUs are the same, so service providers must use multiple technologies and inconsistent deployment models, increasing operational complexity and rollout costs.
The MDU market itself is evolving as residents adopt smart-home technologies, generating rising demand for smart apartments with built-in connected thermostats, keyless entryways and doors, and video doorbells. This evolution presents both new challenges and opportunities. In other words, service providers must consider innovative service-delivery strategies to compete and win.
In this Broadband World News and ADTRAN webinar, Kurt Raaflaub, Head of Strategic Solutions Marketing, will highlight emerging MDU broadband Internet trends and challenges. In addition, Kurt will outline the next-generation service creation and delivery platform, built on open standards, that allows service providers to connect millions of underserved MDUs, enables creation of user-driven services, and reduces operational complexity and costs.
Plus, special guest, Alice Lawson, Broadband and Cable Program Manager for the City of Seattle, will discuss Seattle's B4B-Build For Broadband initiative that addresses best practices in planning for MDU telecommunication infrastructure.