Altran ISS Network OS Supports Marvell's Data Center Switches
SANTA CLARA, Calif. -- Altran says its Intelligent Switching Solution (ISS) is the first commercial network operating system (NOS) to support the Marvell Prestera CX 8500 family of fully integrated Ethernet switches, architected to meet the data center requirements required for connected intelligence, edge computing and 5G applications.
Extending Altran's successful relationship with Marvell, the Altran ISS now includes support for Marvell's Prestera CX 8500 switch portfolio, scaling up to 12.8 terabits per second. The combination of the Marvell Prestera CX 8500 and the Altran ISS delivers a feature-rich, production-grade switch platform across networking verticals. Specific to data centers, the Marvell Prestera CX 8500 family offers flow visibility and analytics with its Storage Aware Flow Engine (SAFE) technology. It enables a reduction in network layers by leveraging Marvell's high-radix switch core technology, Forwarding Architecture using Slices of Terabit Ethernet Routers (FASTER).
SAFE facilitates virtual storage orchestration on the Marvell Prestera CX 8500 family by providing greater insight into network flows with per-flow visibility, advanced telemetry and comprehensive diagnostics that identify and resolve network congestion. The gNMI-enabled advanced network monitoring features of the ISS are designed to optimize the Prestera CX 8500's dedicated hardware engines, which have programmability to address the latest telemetry packet formats and monitoring data exporting methods such as INT, iOAM and TAM.
Engineering and R&D services provider Altran developed ISS as a highly portable and modular software architecture that supports a wide range of application-specific integrated circuits (ASICs) and network processing units (NPUs) and interfaces for the development of intelligent Ethernet switching and routing applications. Both hardware and operating system agnostic, ISS supports an array of standards for advanced routing, switching and management features, data center features and 5G mobility infrastructure. It delivers high performance and scalability through containers and micro services-based architecture.
"Altran's ISS is an integral part of more than 100 products from leading networking and telecom equipment manufacturers. It enhances switching capability, reduces development times and increases focus on advanced application development," said N. Mohan Rangan, group senior vice president and chief engineering officer at Altran North America. "We also have a strong, longstanding relationship with Marvell for developing solutions that usher in next-generation technologies for the entire networking ecosystem."
Altran's ISS is pre-integrated on Marvell's Prestera and Link Street switch solutions, and simplifies how original equipment and device manufacturers (OEMs/ODMs) and network operators create white-box platforms with rich feature sets and a faster time to deployment. Similarly, Altran's SDvAS portfolio of Universal CPE, Virtual OLT, Virtual BNG, Fronthaul and Backhaul gateways, built on the Altran ISS control plane and VNF manager, enables high-performance SDN-enabled solutions for enterprise, residential users and mobility infrastructure. SDvAS promotes flexible and scalable deployment options to support ODM platforms and VNFs deployable as VMs or containers on x86 compute nodes with hardware acceleration offload support.
"The robust feature set of Altran's ISS complements our advanced switch ASIC pipeline to make possible a wide range of networking deployments," said Guy Azrad, vice president of Engineering in the Networking Business Unit and general manager at Marvell Israel. "By integrating Altran's ISS onto our Marvell Prestera CX 8500 family of switches and leveraging a wide ODM white-box ecosystem, we are enabling customers to deploy solutions this year."
The US Department of Agriculture gives high points to those operators providing symmetric, high-speed infrastructure when considering loan and grant applicants.
UK mobile operator will use its 5G spectrum to launch a fixed wireless access (FWA) service in London in August and plans to have that offer, plus mobile 5G services, in 25 UK cities by the end of this year.
Authorization of $166.8 million over next decade earmarked for 60,850 unserved rural homes and businesses across 22 states.
Tunable optics components add up to about $1,000, says Nokia's Stefaan Vanhastel, too high an admission cost for the $26-plus billion corporation in a market estimated at $204 million in 2022.
As enterprises adopt public networking, their adoption of dark fiber for high-security uses grows, said Ed Morche, president of enterprise and government markets at CenturyLink.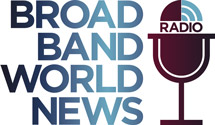 In this insightful Light Reading radio show, Kurt Raaflaub, Head of Strategic Solutions Marketing, will outline the key service provider challenges, deployment considerations, next-gen Gigabit technologies, and service models to win market share in the rapidly growing MDU market.
All resources
Tuesday, May 21, 2019
11:00 a.m. New York / 4:00 p.m London
The MDU market continues to face fierce competition among service providers due to tech-savvy residents (i.e., millennials), demand from building owners and management companies, plus the favorable economics of bulk contracts. However, no MDUs are the same, so service providers must use multiple technologies and inconsistent deployment models, increasing operational complexity and rollout costs.
The MDU market itself is evolving as residents adopt smart-home technologies, generating rising demand for smart apartments with built-in connected thermostats, keyless entryways and doors, and video doorbells. This evolution presents both new challenges and opportunities. In other words, service providers must consider innovative service-delivery strategies to compete and win.
In this Broadband World News and ADTRAN webinar, Kurt Raaflaub, Head of Strategic Solutions Marketing, will highlight emerging MDU broadband Internet trends and challenges. In addition, Kurt will outline the next-generation service creation and delivery platform, built on open standards, that allows service providers to connect millions of underserved MDUs, enables creation of user-driven services, and reduces operational complexity and costs.
Plus, special guest, Alice Lawson, Broadband and Cable Program Manager for the City of Seattle, will discuss Seattle's B4B-Build For Broadband initiative that addresses best practices in planning for MDU telecommunication infrastructure.