Indigo Subsea Cable System Is Open for Business
Jakarta, Singapore & Sydney -- AARNet, Google, Indosat Ooredoo, Singtel, SubPartners and Telstra today announced the INDIGO subsea cable system is now ready to be deployed by consortium members, following the on-schedule completion of the INDIGO West (4,600km Singapore to Perth) and INDIGO Central (4,600km Perth to Sydney) cables.
Featuring new spectrum-sharing technology, each consortium member can independently leverage the new cable system to upgrade their networks and enable capacity increases on demand.
Spanning 9,200km, the INDIGO cable system is designed to strengthen connectivity between Australia and the fast-growing Southeast Asian markets, providing lower latency and more reliable communication services. Using current coherent optical technology, the cable can support up to 36 terabits per second -- roughly the equivalent of simultaneously streaming millions of movies a second.
The completion of the cable system is timely; Asia's economy increasingly is driven by digital connectivity. Bandwidth demand between Asia and Australia will reach 75Tbps by 2025, according to TeleGeography, and the INDIGO subsea cable system will help meet the exponentially growing demand for direct connectivity between Singapore and Australia.
This milestone follows the announcement in April 2017 the consortium had made an agreement with Alcatel Submarine Networks to build the INDIGO cable system connecting Singapore, Perth and Sydney, with two additional fiber pairs connecting Singapore and Jakarta via a branching unit.
"The development of the INDIGO cable system strengthens the link between our Australian network and the fast-growing South East Asian markets and will deliver our customers faster connectivity and dramatically improved reliability," said Telstra's Head of International Oliver Camplin-Warner. "Our vast subsea network is a key part of our international growth strategy and we will continue to invest in additional capacity to meet our customers' increasing demand for data and maintain our network leadership in the Asia-Pacific region."
Added AARNet CEO Chris Hancock: "We are looking forward to lighting up INDIGO. This cable system is providing critical underpinning infrastructure to support the future growth in collaborative data-intensive research and transnational education."
"As South East Asia and Australia become increasingly interconnected, a high-speed and robust connectivity infrastructure plays a critical role in catalyzing the development of digital economies across the regions. The completion of INDIGO will accelerate the roll-out of next-generation technologies that rely on low latency and high-bandwidth connectivity such as high-definition video, autonomous vehicles, Internet of Things and robotics applications," said Ooi Seng Keat, Singtel vice president of Carrier Services, Group Enterprise.
The US Department of Agriculture gives high points to those operators providing symmetric, high-speed infrastructure when considering loan and grant applicants.
UK mobile operator will use its 5G spectrum to launch a fixed wireless access (FWA) service in London in August and plans to have that offer, plus mobile 5G services, in 25 UK cities by the end of this year.
Authorization of $166.8 million over next decade earmarked for 60,850 unserved rural homes and businesses across 22 states.
Tunable optics components add up to about $1,000, says Nokia's Stefaan Vanhastel, too high an admission cost for the $26-plus billion corporation in a market estimated at $204 million in 2022.
As enterprises adopt public networking, their adoption of dark fiber for high-security uses grows, said Ed Morche, president of enterprise and government markets at CenturyLink.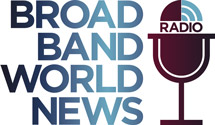 In this insightful Light Reading radio show, Kurt Raaflaub, Head of Strategic Solutions Marketing, will outline the key service provider challenges, deployment considerations, next-gen Gigabit technologies, and service models to win market share in the rapidly growing MDU market.
All resources
Tuesday, May 21, 2019
11:00 a.m. New York / 4:00 p.m London
The MDU market continues to face fierce competition among service providers due to tech-savvy residents (i.e., millennials), demand from building owners and management companies, plus the favorable economics of bulk contracts. However, no MDUs are the same, so service providers must use multiple technologies and inconsistent deployment models, increasing operational complexity and rollout costs.
The MDU market itself is evolving as residents adopt smart-home technologies, generating rising demand for smart apartments with built-in connected thermostats, keyless entryways and doors, and video doorbells. This evolution presents both new challenges and opportunities. In other words, service providers must consider innovative service-delivery strategies to compete and win.
In this Broadband World News and ADTRAN webinar, Kurt Raaflaub, Head of Strategic Solutions Marketing, will highlight emerging MDU broadband Internet trends and challenges. In addition, Kurt will outline the next-generation service creation and delivery platform, built on open standards, that allows service providers to connect millions of underserved MDUs, enables creation of user-driven services, and reduces operational complexity and costs.
Plus, special guest, Alice Lawson, Broadband and Cable Program Manager for the City of Seattle, will discuss Seattle's B4B-Build For Broadband initiative that addresses best practices in planning for MDU telecommunication infrastructure.