Coop Butler Deploys Calix AXOS With Help of Vendor's Pro Services
SAN JOSE, Calif. -- Calix, Inc. today said Butler Electric Cooperative is rolling out Velocity broadband, an initiative built on its newly constructed AXOS-based network with the help of Calix Deployment Enablement Services and AXOS Enablement Services. Announced in March, Deployment Enablement Services accelerate communications service provider (CSPs) implementations with best practices, advanced information sharing tools and comprehensive training. These services enable installation and construction vendors and field personnel involved in network buildouts to standardize processes, accelerating an operator's time to market.
Standardization is paramount to maintaining the consistency and quality of each network site. Butler is leveraging all three components of the services: Project Playbooks, the Calix MobilePRO app and Quality Assessment Services.
Deployment Enablement Services help CSPs streamline and accelerate the design and implementation of network transformation projects. This guidance is especially important for electric cooperatives rolling out broadband networks for the first time. The Calix Professional Services team provided training to Butler's contractor field teams on the Project Playbooks and the Calix MobilePRO app. Playbooks are designed to ensure the correct installation of the cabinets to support Butler's AXOS E7-2 Intelligent Modular System field nodes. The Quality Assessment Service is powered by automated reporting from the app. This gives service providers like Butler immediate identification of quality issues without the need for an onsite quality engineer and can help reduce follow up site visits by up to 70%. The AXOS E7-2 system seamlessly combines with multiple legacy platforms to support fixed wireless broadband and will support Butler's future Fiber-to-the-Home (FTTH) network. AXOS Enablement Services provide network design, turn up and testing using Calix's implementation best practices.
"We are trying to provide our members a high-quality service along with customer support at a level they have not experienced before," said Ben Whiteside, VP of administration and finance for Velocity and Butler Electric Cooperative. "Since building a broadband network is different from any type of project we have done in the past, a trusted partner like Calix is vital to our Velocity broadband initiative. We are managing multiple construction and installation vendors, so a common set of deployment practices ensures the teams are operating cohesively. This level of consistency is important not only to make future expansions easier but also to make the network more scalable and enable field techs to operate more efficiently once the work has been completed."
An active member of the National Rural Telecommunications Cooperative (NRTC), Butler currently serves 7,500 residential and commercial members in south-central Kansas. Butler is another example of an electric cooperative stepping up to deliver a critical service to its members and community, assuring them they will not be left behind by the digital divide that has become common in rural America. Velocity high speed Internet plans will range from 25 Mbps to 100 Mbps, and will be available to both cooperative members and underserved residents in surrounding communities within Butler's coverage territory.
"Calix Professional Services draws on experience accumulated from thousands of successful inside and outside plant deployment projects," said Greg Billings, SVP, Services for Calix. "Deployment Enablement Services are especially beneficial to fiber innovators such as electric cooperatives and municipalities who need to turn subscriber services up rapidly but also lay the foundation for future network and business expansion. We're thrilled to partner with Butler to accelerate their network deployment and deliver broadband services to their members."
Calix Inc. (NYSE: CALX)
The US Department of Agriculture gives high points to those operators providing symmetric, high-speed infrastructure when considering loan and grant applicants.
UK mobile operator will use its 5G spectrum to launch a fixed wireless access (FWA) service in London in August and plans to have that offer, plus mobile 5G services, in 25 UK cities by the end of this year.
Authorization of $166.8 million over next decade earmarked for 60,850 unserved rural homes and businesses across 22 states.
Tunable optics components add up to about $1,000, says Nokia's Stefaan Vanhastel, too high an admission cost for the $26-plus billion corporation in a market estimated at $204 million in 2022.
As enterprises adopt public networking, their adoption of dark fiber for high-security uses grows, said Ed Morche, president of enterprise and government markets at CenturyLink.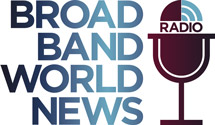 In this insightful Light Reading radio show, Kurt Raaflaub, Head of Strategic Solutions Marketing, will outline the key service provider challenges, deployment considerations, next-gen Gigabit technologies, and service models to win market share in the rapidly growing MDU market.
All resources
Tuesday, May 21, 2019
11:00 a.m. New York / 4:00 p.m London
The MDU market continues to face fierce competition among service providers due to tech-savvy residents (i.e., millennials), demand from building owners and management companies, plus the favorable economics of bulk contracts. However, no MDUs are the same, so service providers must use multiple technologies and inconsistent deployment models, increasing operational complexity and rollout costs.
The MDU market itself is evolving as residents adopt smart-home technologies, generating rising demand for smart apartments with built-in connected thermostats, keyless entryways and doors, and video doorbells. This evolution presents both new challenges and opportunities. In other words, service providers must consider innovative service-delivery strategies to compete and win.
In this Broadband World News and ADTRAN webinar, Kurt Raaflaub, Head of Strategic Solutions Marketing, will highlight emerging MDU broadband Internet trends and challenges. In addition, Kurt will outline the next-generation service creation and delivery platform, built on open standards, that allows service providers to connect millions of underserved MDUs, enables creation of user-driven services, and reduces operational complexity and costs.
Plus, special guest, Alice Lawson, Broadband and Cable Program Manager for the City of Seattle, will discuss Seattle's B4B-Build For Broadband initiative that addresses best practices in planning for MDU telecommunication infrastructure.