ATC Communications Adds ADTRAN SmartRG Connected Home Services
HUNTSVILLE, Ala. -- ADTRAN, a leading provider of next-generation open networking and subscriber experience solutions, today announced ATC Communications has implemented the ADTRAN SmartRG end-to-end network management solution on its broadband network. ATC is a family-owned Rural Local Exchange Carrier (RLEC) in Central Nebraska delivering phone, internet and cable TV to homes and businesses of all sizes.
ATC is implementing the SmartRG full suite of software, including SmartRG Device Manager and SmartRG Smart Analytics. The Smart/OS Software Defined Networking (SDN)/Network Function Virtualization (NFV) integrates solutions into the home or business with virtual Customer Premise Equipment (vCPE).
"We've been working with ADTRAN for nearly 20 years. ADTRAN SmartRG enables us to provide a robust broadband solution with superior support, including our new managed home Wi-Fi offering," ATC General Manager John E. Koller said. "Our customer's home network is really just an extension of our network. We can see greater detail in the network to help us deliver and improve customer service while simplifying end-user management. The customer also has access to tools to diagnose issues on their own without having to make a help desk call, giving them greater control over their home network."
Implementing ADTRAN SmartRG provides ATC Communications with an in-cloud connected managed home Wi-Fi solution with auto provision, zero turn-up time and simplified management. A SmartRG dashboard allows the customer to monitor Wi-Fi throughout the home and see how reliable it is, enabling the customer to monitor coverage and to discover which devices are consuming the most bandwidth.
"With SmartRG, ADTRAN now has an outstanding end-to-end connected home solution extending into the customer premise," ADTRAN Western Sales Director for SmartRG Mei Wu-Fergus said. "The combination of analytics and troubleshooting features enables network operators to reduce the amount of time to resolve issues and start to eliminate truck rolls. Customer self-care enabled by SmartRG is also key, with the current generation of users wanting to resolve problems on their own rather than being dependent upon a help desk."
SmartRG Device Manager is a robust TR-069 ACS management platform utilizing a secure cloud-based deployment designed to be repeatable and portable regardless of a broadband operator's geographic location or CPE management requirements. Through SmartRG Home Analytics, operators receive real-time and historical analysis of home network connectivity issues, with data collected in real-time directly from customer premises equipment (CPE) and organized in the cloud. Using patented data collecting and streaming techniques, SmartRG delivers unique visibility and analysis to service providers on common Wi-Fi and bandwidth-related issues, security vulnerabilities, as well as market trends across the subscriber base.
The US Department of Agriculture gives high points to those operators providing symmetric, high-speed infrastructure when considering loan and grant applicants.
UK mobile operator will use its 5G spectrum to launch a fixed wireless access (FWA) service in London in August and plans to have that offer, plus mobile 5G services, in 25 UK cities by the end of this year.
Authorization of $166.8 million over next decade earmarked for 60,850 unserved rural homes and businesses across 22 states.
Tunable optics components add up to about $1,000, says Nokia's Stefaan Vanhastel, too high an admission cost for the $26-plus billion corporation in a market estimated at $204 million in 2022.
As enterprises adopt public networking, their adoption of dark fiber for high-security uses grows, said Ed Morche, president of enterprise and government markets at CenturyLink.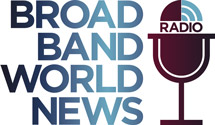 In this insightful Light Reading radio show, Kurt Raaflaub, Head of Strategic Solutions Marketing, will outline the key service provider challenges, deployment considerations, next-gen Gigabit technologies, and service models to win market share in the rapidly growing MDU market.
All resources
Tuesday, May 21, 2019
11:00 a.m. New York / 4:00 p.m London
The MDU market continues to face fierce competition among service providers due to tech-savvy residents (i.e., millennials), demand from building owners and management companies, plus the favorable economics of bulk contracts. However, no MDUs are the same, so service providers must use multiple technologies and inconsistent deployment models, increasing operational complexity and rollout costs.
The MDU market itself is evolving as residents adopt smart-home technologies, generating rising demand for smart apartments with built-in connected thermostats, keyless entryways and doors, and video doorbells. This evolution presents both new challenges and opportunities. In other words, service providers must consider innovative service-delivery strategies to compete and win.
In this Broadband World News and ADTRAN webinar, Kurt Raaflaub, Head of Strategic Solutions Marketing, will highlight emerging MDU broadband Internet trends and challenges. In addition, Kurt will outline the next-generation service creation and delivery platform, built on open standards, that allows service providers to connect millions of underserved MDUs, enables creation of user-driven services, and reduces operational complexity and costs.
Plus, special guest, Alice Lawson, Broadband and Cable Program Manager for the City of Seattle, will discuss Seattle's B4B-Build For Broadband initiative that addresses best practices in planning for MDU telecommunication infrastructure.