WISPA Supports Microsoft's White Space Petition
Washington, DC -- On June 10 the Wireless Internet Service Providers Association (WISP) filed comments in support of a Microsoft petition for rulemaking (Petition), which proposes changes to various FCC rules that would enable TV white space (TVWS) spectrum to be more efficiently and effectively deployed for rural broadband access. The overwhelming majority of WISPA's 800 members use unlicensed spectrum to deliver high-speed broadband services to over four million, largely rural Americans. Microsoft proposes rules that would help jumpstart the widespread use of unlicensed TVWS spectrum. A vibrant TVWS market would give WISPs another important tool to bring broadband to unserved and underserved communities, helping individuals there better realize the benefits of the global, digital economy.
In particular, WISPA supports the Petition's call to:
Permit fixed devices to operate at higher maximum power in less congested areas
Let use of spectrum adjacent to TV broadcast channels at power levels 40 mW-plus
Allow TV white-space devices to transmit from a height above average terrain (HAAT) of up to 500 meters, subject to coordination for operations above 250 meters HAAT
WISPA also asked the FCC to invite comment on a proposal to allow greater flexibility to use sectorized antennas.
"These changes would increase the range and capacity of TVWS networks, boosting investment in the development and deployment of new broadband solutions for rural Americans," said Claude Aiken, WISPA president and CEO. "These proposals -- and related technical changes WISPA asked the FCC to consider -- will help put this still fallow resource into productive use, providing more broadband quickly and cost-effectively across the nation."
Aiken added: "We stand ready to work with the Commission and all stakeholders to properly address legitimate interference concerns, and hope to see the underlying proposals in the Petition adopted by the FCC."
Get a copy of the WISPA filing here.
The US Department of Agriculture gives high points to those operators providing symmetric, high-speed infrastructure when considering loan and grant applicants.
UK mobile operator will use its 5G spectrum to launch a fixed wireless access (FWA) service in London in August and plans to have that offer, plus mobile 5G services, in 25 UK cities by the end of this year.
Authorization of $166.8 million over next decade earmarked for 60,850 unserved rural homes and businesses across 22 states.
Tunable optics components add up to about $1,000, says Nokia's Stefaan Vanhastel, too high an admission cost for the $26-plus billion corporation in a market estimated at $204 million in 2022.
As enterprises adopt public networking, their adoption of dark fiber for high-security uses grows, said Ed Morche, president of enterprise and government markets at CenturyLink.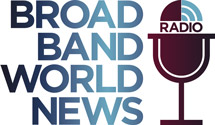 In this insightful Light Reading radio show, Kurt Raaflaub, Head of Strategic Solutions Marketing, will outline the key service provider challenges, deployment considerations, next-gen Gigabit technologies, and service models to win market share in the rapidly growing MDU market.
All resources
Tuesday, May 21, 2019
11:00 a.m. New York / 4:00 p.m London
The MDU market continues to face fierce competition among service providers due to tech-savvy residents (i.e., millennials), demand from building owners and management companies, plus the favorable economics of bulk contracts. However, no MDUs are the same, so service providers must use multiple technologies and inconsistent deployment models, increasing operational complexity and rollout costs.
The MDU market itself is evolving as residents adopt smart-home technologies, generating rising demand for smart apartments with built-in connected thermostats, keyless entryways and doors, and video doorbells. This evolution presents both new challenges and opportunities. In other words, service providers must consider innovative service-delivery strategies to compete and win.
In this Broadband World News and ADTRAN webinar, Kurt Raaflaub, Head of Strategic Solutions Marketing, will highlight emerging MDU broadband Internet trends and challenges. In addition, Kurt will outline the next-generation service creation and delivery platform, built on open standards, that allows service providers to connect millions of underserved MDUs, enables creation of user-driven services, and reduces operational complexity and costs.
Plus, special guest, Alice Lawson, Broadband and Cable Program Manager for the City of Seattle, will discuss Seattle's B4B-Build For Broadband initiative that addresses best practices in planning for MDU telecommunication infrastructure.