ADTRAN's Joyce Elected to FTTH Council Europe Board & Committee Chair Role
HUNTSVILLE, Ala. -- ADTRAN Business Development Manager for the EMEA Region, Eric Joyce, was elected to the FTTH Council Europe as board member and working committee chair. Joyce works in coordination with the CTO office at ADTRAN and will maintain his role as FTTH Council Europe's chair of the Market Intelligence Committee in addition to assuming his new role as board member. ADTRAN EMEA and APAC CTO Ronan Kelly recently completed his second term as FTTH Council President.
"We are in a period of technology change and the way this process will be managed will be crucial in ensuring that no citizen is left behind," said Incoming FTTH Council Board President Kees de Waard. "Eric's leadership as a member of the board and as the chair of the Market Intelligence Committee will provide the stewardship required to help us advance our goals for the organization and for Europe."
FTTH Council Europe aims to accelerate ubiquitous full-fiber-based connectivity that empowers a leading Digital Society throughout Europe. The FTTH Council Europe's vision is that fiber connectivity will transform and enhance the way we live, do business and interact, connecting everyone and everything, everywhere. In his role with the organization, Joyce will be instrumental in conducting research and setting agendas and policies committed to eliminating the digital divide between rural and urban regions across Europe.
"I am excited to continue my work with the FTTH Council Europe in a greater capacity on behalf of ADTRAN. In this era of digital transformation, technologies like 5G and fiber deployment are imperative to supporting the connected world in which we live," Joyce said. "This is a golden moment to educate and help drive policy for decades to come and ensure that Europe is moving forward together to guarantee there is no digital divide."
In addition to announcing the results of its annual election, the FTTH Council Europe adopted its working program focused on engaging with EU and national policy makers as a constructive contributor.
Some operators expand existing D3.1 infrastructure, while others discover fiber-only is too slow and expensive to meet subscribers' needs quickly enough to keep them happy.
Piracy and account sharing are taking a sizable bite from operators' content revenue, with incumbents and OTT startups feeling the financial hurt.
The FCC drafts changes to accelerate its satellite review process about a week after Amazon's Project Kuiper files an application with the agency in the fast-moving space broadband race.
Federal agency suggests that mandating competition and infrastructure sharing will discourage MDU buildouts and perpetuate the digital divide.
Subsidiary Kuiper Systems, led by Jeff Bezos, requests FCC permission to launch 3,236 satellites slated to beam broadband service to most of the under- and unserved parts of the world.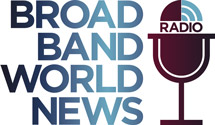 In this insightful Light Reading radio show, Kurt Raaflaub, Head of Strategic Solutions Marketing, will outline the key service provider challenges, deployment considerations, next-gen Gigabit technologies, and service models to win market share in the rapidly growing MDU market.
All resources
Tuesday, May 21, 2019
11:00 a.m. New York / 4:00 p.m London
The MDU market continues to face fierce competition among service providers due to tech-savvy residents (i.e., millennials), demand from building owners and management companies, plus the favorable economics of bulk contracts. However, no MDUs are the same, so service providers must use multiple technologies and inconsistent deployment models, increasing operational complexity and rollout costs.
The MDU market itself is evolving as residents adopt smart-home technologies, generating rising demand for smart apartments with built-in connected thermostats, keyless entryways and doors, and video doorbells. This evolution presents both new challenges and opportunities. In other words, service providers must consider innovative service-delivery strategies to compete and win.
In this Broadband World News and ADTRAN webinar, Kurt Raaflaub, Head of Strategic Solutions Marketing, will highlight emerging MDU broadband Internet trends and challenges. In addition, Kurt will outline the next-generation service creation and delivery platform, built on open standards, that allows service providers to connect millions of underserved MDUs, enables creation of user-driven services, and reduces operational complexity and costs.
Plus, special guest, Alice Lawson, Broadband and Cable Program Manager for the City of Seattle, will discuss Seattle's B4B-Build For Broadband initiative that addresses best practices in planning for MDU telecommunication infrastructure.