Service Provider AcenTek Improves Time to Revenue With Calix AXOS
SAN JOSE, Calif. -- Calix today announced AcenTek has deployed AXOS GPON as it expands gigabit broadband throughout its service area --which spans Michigan, Minnesota, and Iowa.
With AXOS, AcenTek radically accelerated its deployment capabilities of next-generation services while automating and simplifying operations to enable its network to scale. The AXOS E7-2 Intelligent Modular System and SMx Services Management Connector enable AcenTek to use a common operational service model, regardless of the physical technology layer supported or access network deployment location. AXOS SMx allows AcenTek to dynamically drive operational process automation, decreasing time to market for new service introductions, shortening OSS integration timelines and markedly improving subscriber experience. Additionally, with the real-time network troubleshooting capabilities of the AXOS Diagnostics Toolbox, AcenTek can maintain an always on network at a dramatically reduced operational cost.
"Automation is key to our ability to simplify operations and deliver services most efficiently," said Ethan Webinger, chief technology officer for AcenTek. "Because the AXOS software platform is independent from the hardware, utilizes APIs and data models, and leverages common MOPs, we have dramatically decreased our time to revenue by reducing the time required to add and deliver services. It enables us to transform our business and back office capabilities quickly without disrupting our existing subscriber services. The AXOS software-defined access network future-proofs our operations, such that we truly believe this will be the last access network operating system we will ever need."
AcenTek provides voice, video and Internet services to both sparsely and densely populated areas in Michigan, Minnesota, and Iowa. The communities it serves are rural, but some surround two cities prominent in the medical industry—Grand Rapids, MI and Rochester, MN. For their employees living in these communities, reliable broadband service is paramount. AcenTek is addressing this need with an expanded fiber network that will deliver gigabit services to these areas.
AcenTek is also differentiating its subscriber experience through Mesh-Enhanced Carrier Class Wi-Fi with Calix GigaCenters and 804Mesh satellites. In providing managed Wi-Fi, AcenTek is driving down its own support costs while providing tremendous performance value to its subscribers.
"AcenTek faces the unique challenge of covering large, rural areas with growing populations that demand an exceptional subscriber experience," said Skip Hirvela, vice president of sales for Calix. "To address its geographic challenges and continue to deliver for all subscribers, AcenTek needed a scalable access solution that would grow as the network expanded and demand for services increased. Calix combined the world's only software defined access platform with carrier grade whole home Wi-Fi to create a unique combination of solutions to meet AcenTek's success goals. When you add our long track record of successfully partnering with rural service providers, that made Calix the clear choice."
For more information on AXOS and the benefits of a Software Defined Access network, see our OSS Integration Solution Brief and register for our AXOS Market Talk 4 webinar, discussing automation, telemetry, and network architectures.
Some operators expand existing D3.1 infrastructure, while others discover fiber-only is too slow and expensive to meet subscribers' needs quickly enough to keep them happy.
Piracy and account sharing are taking a sizable bite from operators' content revenue, with incumbents and OTT startups feeling the financial hurt.
The FCC drafts changes to accelerate its satellite review process about a week after Amazon's Project Kuiper files an application with the agency in the fast-moving space broadband race.
Federal agency suggests that mandating competition and infrastructure sharing will discourage MDU buildouts and perpetuate the digital divide.
Subsidiary Kuiper Systems, led by Jeff Bezos, requests FCC permission to launch 3,236 satellites slated to beam broadband service to most of the under- and unserved parts of the world.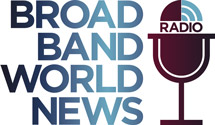 In this insightful Light Reading radio show, Kurt Raaflaub, Head of Strategic Solutions Marketing, will outline the key service provider challenges, deployment considerations, next-gen Gigabit technologies, and service models to win market share in the rapidly growing MDU market.
All resources
Tuesday, May 21, 2019
11:00 a.m. New York / 4:00 p.m London
The MDU market continues to face fierce competition among service providers due to tech-savvy residents (i.e., millennials), demand from building owners and management companies, plus the favorable economics of bulk contracts. However, no MDUs are the same, so service providers must use multiple technologies and inconsistent deployment models, increasing operational complexity and rollout costs.
The MDU market itself is evolving as residents adopt smart-home technologies, generating rising demand for smart apartments with built-in connected thermostats, keyless entryways and doors, and video doorbells. This evolution presents both new challenges and opportunities. In other words, service providers must consider innovative service-delivery strategies to compete and win.
In this Broadband World News and ADTRAN webinar, Kurt Raaflaub, Head of Strategic Solutions Marketing, will highlight emerging MDU broadband Internet trends and challenges. In addition, Kurt will outline the next-generation service creation and delivery platform, built on open standards, that allows service providers to connect millions of underserved MDUs, enables creation of user-driven services, and reduces operational complexity and costs.
Plus, special guest, Alice Lawson, Broadband and Cable Program Manager for the City of Seattle, will discuss Seattle's B4B-Build For Broadband initiative that addresses best practices in planning for MDU telecommunication infrastructure.