BBWN Bites: Virgin Media Trials Microwave Backhaul
Also in this roundup: Calix chosen for Oklahoma rollout; German altnet hits fiber milestone; Broadcom under the EC spotlight; the road to DOCSIS 4.0; and a 5G/FTTH home gateway.
In the UK, Virgin Media is trialing a microwave backhaul link to explore the opportunity to take high-speed broadband services to remote locations that are not currently connected to a fiber backbone network. The cable operator has used Ericsson gear to set up a 10 Gbit/s point-to-point 3km microwave link to connect the UK village of Greenham to a POP (point of presence) on its transport network. The microwave site in Greenham is then linked to a distributed access architecture (DAA) node that currently links to 12 homes with a fiber connection, which Virgin Media says enabled downstream speeds of 1 Gbit/s and upstream speeds of 150 Mbit/s. The 10 Gbit/s backhaul link could support services to up to 500 homes, according to the operator, which adds that using microwave backhaul is about 90% cheaper than laying physical fiber to a small remote village such as Greenham. For more, see this press release.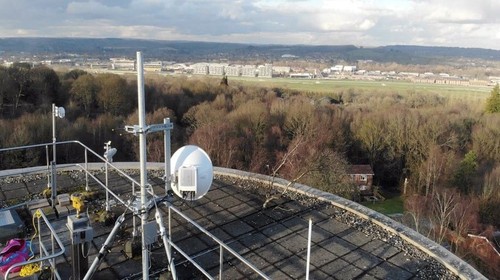 East Central Oklahoma Electric Cooperative (ECOEC) is deploying AXOS GPON gear from Calix as part of a broadband network rollout that will involve supporting roles for Calix Professional Services and broadband consultancy Conexon. ECOEC plans to offer services ranging from 100 Mbit/s to 1 Gbit/s to its 35,000 members across 3,000 square miles in seven counties.
1 & 1, a division of German network operator United Internet, says it has now passed 2 million homes with fiber connectivity, building on the fiber access network built (and still being expanded) by Versatel, which was acquired by United Internet in 2014 for €586 million ($666 million). United Internet isn't just focused on fixed broadband: Its 1&1 Drillisch subsidiary just acquired 5G spectrum in the German auction. (See Germany Raids Telcos for €6.5B in Epic 5G Auction.)
Chip giant Broadcom is facing an antitrust probe by the European Commission into whether "exclusivity restrictions" linked to deals with modem and set-top box manufacturers are anti-competitive.
Following from the announcement that the next iteration of cable broadband specs development is underway, Light Reading's cable guru Jeff Baumgartner has charted the evolution of the DOCSIS specs. (See The Road to DOCSIS 4.0.)
Chinese vendor ZTE has announced what it claims to be the "first 5G/FTTH dual-mode home gateway." The gateway supports WiFi 6 for connections at up to 6 Gbit/s within the user's premises, and also supports Bluetooth and Zigbee to help deliver smart home connectivity to multiple devices. While ZTE notes that the device houses "an advanced antenna array so that different RF signals, including 5G, Wi-Fi, Bluetooth and Zigbee, do not interfere with each other," it doesn't mention which 5G spectrum bands are supported.

— Ray Le Maistre, Editor-in-Chief, Light Reading for Broadband World News
Broadband-infrastructure financial firm CoBank found rural Type II diabetes patients felt better, had improved relationships with their healthcare providers -- and saved money, when they had high-speed-powered telemedicine.
As some MSOs consider the direction of their future DOCSIS investments and others embrace full-fiber, most D3.1 adopters will finalize roll-outs this year.
JP Lee, Vice President at KT's R&D Center and head of the operator's access network technology R&D group, talks about the use of AI in telecoms and how the Korean operator devised its Dr. Lauren Project.
OptiComm CTO Stephen Davies shares the Australian fiber-only wholesaler's strategy to stay ahead of bandwidth demand using 10G-PON.
Jay Shah, Chief Data & AI Officer at Singapore-based network operator MyRepublic, discusses the hype around AI and talks about what it can really do for businesses.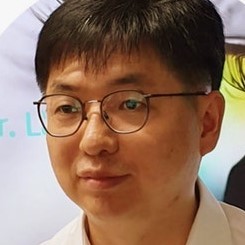 There's certainly no shortage of hype around the use of AI in the telecoms sector, but fewer instances of real-world deployments. South Korean national operator KT is one of those ...



Do a Google search of 'artificial intelligence broadband' and you'll get more than 9 million results in less than a second: The sheer volume of content out there shouldn't surprise anyone ...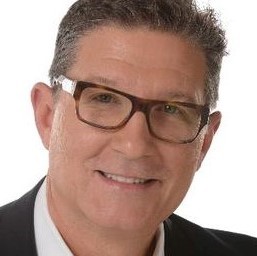 Comcast, like any other major communications service provider, is undergoing significant changes in the way it grows its business, how it runs its business and the technologies it uses to ...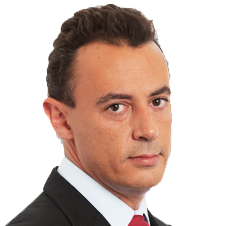 Five years ago, NOS board member Manuel Ramalho Eanes banked big on smart homes and smart cities.




Slovak Telekom and T-Mobile Czech Republic Chief Technology and Information Officer Branimir Maric is using his more than two decades' experience in telco, including 15 years in various ...

All Broadband World Forum Perspectives
All resources
Tuesday, September 10, 2019
12:00 p.m. New York / 5:00 p.m. London
Wi-Fi is the foundation of the connected home for consumers; yet, it's often a source of frustration. With the imminent release of the new Wi-Fi 6 standard – combined with a strong Managed Wi-Fi offer – service providers can reverse subscriber frustration while tapping into new revenue streams.
Key topics include:
What's different about Wi-Fi 6 and why it matters to your subscribers
The importance of offering Managed Wi-Fi and its connection to Wi-Fi 6
How you can elevate your brand and gain a strong foothold in the home network.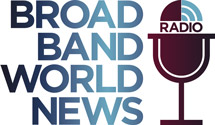 In this insightful Light Reading radio show, Kurt Raaflaub, Head of Strategic Solutions Marketing, will outline the key service provider challenges, deployment considerations, next-gen Gigabit technologies, and service models to win market share in the rapidly growing MDU market.