Prysmian's New 525 KV HVDC Cables Address Reliability, Environment, Efficiency
MILAN -- After completing one-year qualification testing in accordance with international standards, Prysmian Group today introduces two 525 kV extruded land cable systems, one qualified with P-Laser and one with XLPE insulation. These cable systems are designed at a higher voltage level and with large conductor cross-sections to provide optimal technical solutions for long-distance high power transmission with minimized land use.
P-Laser is the first 100% recyclable eco-friendly high-performance cable technology, utilising a 'zero-gas' process which reduces CO2 emissions by up to 30%*. P-Laser is fully compatible with existing HVDC cables and accessories and has over 30,000 km manufacturing experience in other types of power cable networks. The P-Laser qualified cable system employs a Prysmian in-house developed material, called HPTE (High Performance Thermoplastic Elastomer) with proven enhanced characteristics, namely increased thermal performance, higher intrinsic reliability and greater productivity, making it the best solution for HVDC transmission lines at the highest voltage levels. The XLPE qualified cable system uses a new insulation compound specific for HVDC application. Both technologies have also successfully passed type tests at 600 kV and represent the next generation solutions for land cable systems that underpin Prysmian Group's ability to provide reliable systems for the challenges of power transmission.
"This new milestone is a significant step forward for power transmission systems and the development of innovative and sustainable cable solutions in the industry," said Hakan Ozmen, EVP, Projects Business Unit at Prysmian Group. "The 525 kV cable systems can be an effective solution for the planned German HVDC Corridor projects, providing the TSOs (TenneT, 50Hertz, TransnetBW and Amprion) with two proven technologies able to connect the wind generation-rich regions of northern Germany to the major consumption areas in the South, reducing the required land usage and ensuring a lower environmental impact."
Prysmian Group is playing a key role in the connection of German offshore wind farms to the mainland, having supplied and installed multiple turnkey HVDC & HVAC systems across the German waters, with a track record of 4,100 km of HVDC submarine and land cables and more than 1,000 installed cable accessories.
Some operators expand existing D3.1 infrastructure, while others discover fiber-only is too slow and expensive to meet subscribers' needs quickly enough to keep them happy.
Piracy and account sharing are taking a sizable bite from operators' content revenue, with incumbents and OTT startups feeling the financial hurt.
The FCC drafts changes to accelerate its satellite review process about a week after Amazon's Project Kuiper files an application with the agency in the fast-moving space broadband race.
Federal agency suggests that mandating competition and infrastructure sharing will discourage MDU buildouts and perpetuate the digital divide.
Subsidiary Kuiper Systems, led by Jeff Bezos, requests FCC permission to launch 3,236 satellites slated to beam broadband service to most of the under- and unserved parts of the world.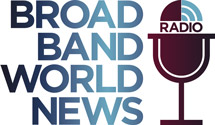 In this insightful Light Reading radio show, Kurt Raaflaub, Head of Strategic Solutions Marketing, will outline the key service provider challenges, deployment considerations, next-gen Gigabit technologies, and service models to win market share in the rapidly growing MDU market.
All resources
Tuesday, May 21, 2019
11:00 a.m. New York / 4:00 p.m London
The MDU market continues to face fierce competition among service providers due to tech-savvy residents (i.e., millennials), demand from building owners and management companies, plus the favorable economics of bulk contracts. However, no MDUs are the same, so service providers must use multiple technologies and inconsistent deployment models, increasing operational complexity and rollout costs.
The MDU market itself is evolving as residents adopt smart-home technologies, generating rising demand for smart apartments with built-in connected thermostats, keyless entryways and doors, and video doorbells. This evolution presents both new challenges and opportunities. In other words, service providers must consider innovative service-delivery strategies to compete and win.
In this Broadband World News and ADTRAN webinar, Kurt Raaflaub, Head of Strategic Solutions Marketing, will highlight emerging MDU broadband Internet trends and challenges. In addition, Kurt will outline the next-generation service creation and delivery platform, built on open standards, that allows service providers to connect millions of underserved MDUs, enables creation of user-driven services, and reduces operational complexity and costs.
Plus, special guest, Alice Lawson, Broadband and Cable Program Manager for the City of Seattle, will discuss Seattle's B4B-Build For Broadband initiative that addresses best practices in planning for MDU telecommunication infrastructure.