Prysmian's New 525 KV HVDC Cables Address Reliability, Environment, Efficiency
MILAN -- After completing one-year qualification testing in accordance with international standards, Prysmian Group today introduces two 525 kV extruded land cable systems, one qualified with P-Laser and one with XLPE insulation. These cable systems are designed at a higher voltage level and with large conductor cross-sections to provide optimal technical solutions for long-distance high power transmission with minimized land use.
P-Laser is the first 100% recyclable eco-friendly high-performance cable technology, utilising a 'zero-gas' process which reduces CO2 emissions by up to 30%*. P-Laser is fully compatible with existing HVDC cables and accessories and has over 30,000 km manufacturing experience in other types of power cable networks. The P-Laser qualified cable system employs a Prysmian in-house developed material, called HPTE (High Performance Thermoplastic Elastomer) with proven enhanced characteristics, namely increased thermal performance, higher intrinsic reliability and greater productivity, making it the best solution for HVDC transmission lines at the highest voltage levels. The XLPE qualified cable system uses a new insulation compound specific for HVDC application. Both technologies have also successfully passed type tests at 600 kV and represent the next generation solutions for land cable systems that underpin Prysmian Group's ability to provide reliable systems for the challenges of power transmission.
"This new milestone is a significant step forward for power transmission systems and the development of innovative and sustainable cable solutions in the industry," said Hakan Ozmen, EVP, Projects Business Unit at Prysmian Group. "The 525 kV cable systems can be an effective solution for the planned German HVDC Corridor projects, providing the TSOs (TenneT, 50Hertz, TransnetBW and Amprion) with two proven technologies able to connect the wind generation-rich regions of northern Germany to the major consumption areas in the South, reducing the required land usage and ensuring a lower environmental impact."
Prysmian Group is playing a key role in the connection of German offshore wind farms to the mainland, having supplied and installed multiple turnkey HVDC & HVAC systems across the German waters, with a track record of 4,100 km of HVDC submarine and land cables and more than 1,000 installed cable accessories.
Excluding DT and Telmex, which were on a purchasing hiatus in Q3, ADTRAN business grew 20% over the prior quarter and generated an estimated $114 million.
'Millimeter wave is key to 5G, a path to extending the reach of wireless broadband service – and opening new opportunities for operators around the globe,' says Anders Storm, CEO at Sivers IMA.
The US Department of Agriculture is investing to provide or improve rural broadband in 14 states, across 20 projects.
Volta Networks' cloud-native virtual routing software now runs on Edgeware Networks' AS7316-26XB cell site gateway switch, the first step in a partnership the two vendors hope will accelerate CSP adoption of white box technologies across providers' networks.
As more streaming video providers enter the market and consumers find it harder to locate content, they're returning to piracy.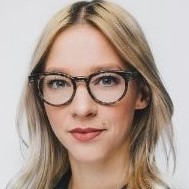 As the Senior Digital Experience Strategist at Canadian operator Rogers Communications, Lindsey Omelon build on her years of marketing experience to approach her strategy with a hybrid ...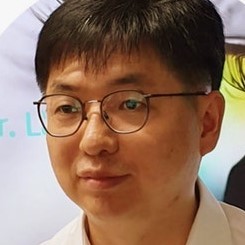 There's certainly no shortage of hype around the use of AI in the telecoms sector, but fewer instances of real-world deployments. South Korean national operator KT is one of those ...



Do a Google search of 'artificial intelligence broadband' and you'll get more than 9 million results in less than a second: The sheer volume of content out there shouldn't surprise anyone ...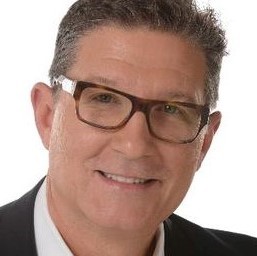 Comcast, like any other major communications service provider, is undergoing significant changes in the way it grows its business, how it runs its business and the technologies it uses to ...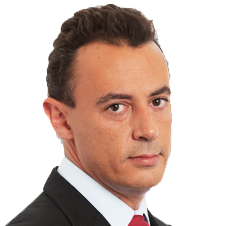 Five years ago, NOS board member Manuel Ramalho Eanes banked big on smart homes and smart cities.

All Broadband World Forum Perspectives
All resources
Thursday, October 17, 2019
12 p.m. New York/ 5:00 p.m. London
The ongoing debate around GPON vs EPON can get as heated as discussions around politics and religion, but both technologies offer some advantages over the other depending on the needs your network is servicing.
In this webinar, we will focus on the facts around the GPON vs EPON debate and how that technological decision is almost always made based on factors outside the technology itself.
Key topics include:
GPON vs EPON Technologies Overview
GPON vs EPON Rates & Reach
ITU vs IEEE – Where's the difference?
Future Growth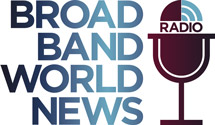 In this insightful Light Reading radio show, Kurt Raaflaub, Head of Strategic Solutions Marketing, will outline the key service provider challenges, deployment considerations, next-gen Gigabit technologies, and service models to win market share in the rapidly growing MDU market.