Windstream Uses FWA to Serve Rural Iowa
OSCEOLA, Iowa -- Shari Vanden Heuvel and her husband are making their retirement dreams come true in rural Iowa thanks to the employment mobility a high-speed Internet connection offers. The income Shari earns working remotely made it possible for the Vanden Heuvels to move to a custom home on 80 acres in Clarke County, and transition into semi-retirement.
"Across the nation, adequate rural broadband is leading the list of policy priorities for industries as disparate as agriculture and education," said Brad Hedrick, president of Windstream Operations in Iowa. "Kinetic by Windstream is investing in diverse network advancements carrying exponentially faster broadband Internet to thousands of far-flung customers in small- and medium-sized counties in its 18-state footprint. For the Vanden Heuvels, the solution is fixed wireless, a microwave spectrum transmission between network node and residential transmitter-receiver."
Increasingly, employers like Shari's agree to remote or commissioned work. In her case, however, the arrangement was contingent upon the availability of high-speed Internet wherever she set up her home office. That didn't exist at her Clarke County address until Kinetic by Windstream, through private investment and public incentives, brought 100 Mbps speeds to her home.
In Iowa, Kinetic by Windstream has 102 fixed wireless sites in 26 markets and another 100-plus sites under construction or approved and in engineering, supported in part by the FCC's Connect America Fund. This buildout exploits engineering and field applications poised to deliver two great advances -- carrying high-speed broadband to unserved areas and exponentially boosting speeds in areas that currently have limited service.
Kinetic by Windstream recently won blocks of 5G spectrum covering 5 million households that paves the way for gigabit Internet service over fixed wireless infrastructure. It's the latest investment in a rural broadband campaign that includes fixed wireless, fiber network expansion and software improvements.
Windstream Communications Inc. (Nasdaq: WIN)
Some operators expand existing D3.1 infrastructure, while others discover fiber-only is too slow and expensive to meet subscribers' needs quickly enough to keep them happy.
Piracy and account sharing are taking a sizable bite from operators' content revenue, with incumbents and OTT startups feeling the financial hurt.
The FCC drafts changes to accelerate its satellite review process about a week after Amazon's Project Kuiper files an application with the agency in the fast-moving space broadband race.
Federal agency suggests that mandating competition and infrastructure sharing will discourage MDU buildouts and perpetuate the digital divide.
Subsidiary Kuiper Systems, led by Jeff Bezos, requests FCC permission to launch 3,236 satellites slated to beam broadband service to most of the under- and unserved parts of the world.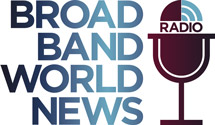 In this insightful Light Reading radio show, Kurt Raaflaub, Head of Strategic Solutions Marketing, will outline the key service provider challenges, deployment considerations, next-gen Gigabit technologies, and service models to win market share in the rapidly growing MDU market.
All resources
Tuesday, May 21, 2019
11:00 a.m. New York / 4:00 p.m London
The MDU market continues to face fierce competition among service providers due to tech-savvy residents (i.e., millennials), demand from building owners and management companies, plus the favorable economics of bulk contracts. However, no MDUs are the same, so service providers must use multiple technologies and inconsistent deployment models, increasing operational complexity and rollout costs.
The MDU market itself is evolving as residents adopt smart-home technologies, generating rising demand for smart apartments with built-in connected thermostats, keyless entryways and doors, and video doorbells. This evolution presents both new challenges and opportunities. In other words, service providers must consider innovative service-delivery strategies to compete and win.
In this Broadband World News and ADTRAN webinar, Kurt Raaflaub, Head of Strategic Solutions Marketing, will highlight emerging MDU broadband Internet trends and challenges. In addition, Kurt will outline the next-generation service creation and delivery platform, built on open standards, that allows service providers to connect millions of underserved MDUs, enables creation of user-driven services, and reduces operational complexity and costs.
Plus, special guest, Alice Lawson, Broadband and Cable Program Manager for the City of Seattle, will discuss Seattle's B4B-Build For Broadband initiative that addresses best practices in planning for MDU telecommunication infrastructure.