Indonesia Chooses Thales Alenia Consortium for Satellite
JAKARTA -- Indonesia's Ministry of Communication and Information Technology (Kominfo) on Thursday selected the consortium led by the domestic satellite operator Pasifik Satelit Nusantara (PSN) to deploy and operate a broadband telecommunication satellite. This consortium has awarded Thales Alenia Space (Joint Venture between Thales (67%) and Leonardo (33%)) to design and manufacture the satellite named SATRIA.
The Consortium PSN has formed Satelit Nusantara Tiga (SNT) to be operating company to carry on the project. The shareholders of SNT are PSN, PT Pintar Nusantara Sejahtera (Pintar), PT Nusantara Satelit Sejahtera, and PT Dian Semesta Sentosa (subsidiary of PT Dian Swastatika Sentosa Tbk). PSN and Pintar are the majority shareholders of SNT and both will maintain majority ownership in the operating company throughout the project lifetime.
Acting as prime contractor, Thales Alenia Space will deliver the Very High Throughput (VHTS) satellite based on its Spacebus NEO full electric platform and fitted with a fifth-generation digital processor (5G). The company will also be in charge to provide two satellite control centers (main and backup), the telecommand and telemetry stations, and the ground mission segment linked to the fully processed payload. In addition, Thales Alenia Space will put in place a complete training program for PSN engineers, where part of them will join the project team as residents in Cannes and Toulouse during the duration of the program.
The full Ka-band SATRIA satellite will carry more than 150 Gbps over the full Indonesian territory. Dedicated to narrow the digital divide, SATRIA has the ambition to connect around 145,000 areas including 90,000 schools, 40,000 hospitals and public buildings as well as regional government sites not linked by existing satellite or terrestrial infrastructure. The satellite will contribute to the digital infrastructure developments in Indonesia.
SATRIA is expected to be launched in Q4 2022 and will be positioned in orbit at 146°E for a 15 years life time.
As some MSOs consider the direction of their future DOCSIS investments and others embrace full-fiber, most D3.1 adopters will finalize roll-outs this year.
JP Lee, Vice President at KT's R&D Center and head of the operator's access network technology R&D group, talks about the use of AI in telecoms and how the Korean operator devised its Dr. Lauren Project.
OptiComm CTO Stephen Davies shares the Australian fiber-only wholesaler's strategy to stay ahead of bandwidth demand using 10G-PON.
Jay Shah, Chief Data & AI Officer at Singapore-based network operator MyRepublic, discusses the hype around AI and talks about what it can really do for businesses.
Years of investment in infrastructure and user-friendly tools make the difference in how operators act before and after natural disasters, even though Hurricane Dorian's impact on Florida was far less than originally forecast (thankfully).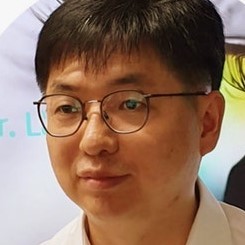 There's certainly no shortage of hype around the use of AI in the telecoms sector, but fewer instances of real-world deployments. South Korean national operator KT is one of those ...



Do a Google search of 'artificial intelligence broadband' and you'll get more than 9 million results in less than a second: The sheer volume of content out there shouldn't surprise anyone ...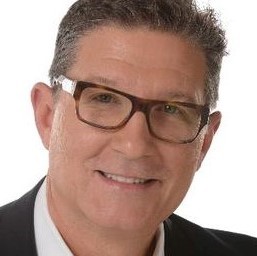 Comcast, like any other major communications service provider, is undergoing significant changes in the way it grows its business, how it runs its business and the technologies it uses to ...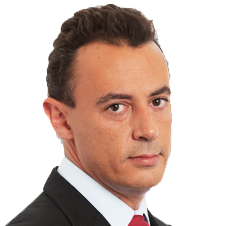 Five years ago, NOS board member Manuel Ramalho Eanes banked big on smart homes and smart cities.




Slovak Telekom and T-Mobile Czech Republic Chief Technology and Information Officer Branimir Maric is using his more than two decades' experience in telco, including 15 years in various ...

All Broadband World Forum Perspectives
All resources
Tuesday, September 10, 2019
12:00 p.m. New York / 5:00 p.m. London
Wi-Fi is the foundation of the connected home for consumers; yet, it's often a source of frustration. With the imminent release of the new Wi-Fi 6 standard – combined with a strong Managed Wi-Fi offer – service providers can reverse subscriber frustration while tapping into new revenue streams.
Key topics include:
What's different about Wi-Fi 6 and why it matters to your subscribers
The importance of offering Managed Wi-Fi and its connection to Wi-Fi 6
How you can elevate your brand and gain a strong foothold in the home network.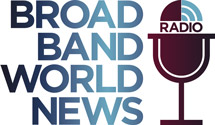 In this insightful Light Reading radio show, Kurt Raaflaub, Head of Strategic Solutions Marketing, will outline the key service provider challenges, deployment considerations, next-gen Gigabit technologies, and service models to win market share in the rapidly growing MDU market.