BBWN Bites: Sony Goes Orange for Security
Also today, Huawei's Polish proposal, Belgian regulator's changes bump stock, GTT to buy KPN, Serbian operator keeps shopping, Vodafone and Liberty Media make executive changes, and CityFibre gives political tour.
Sony Group chose Orange Business Services to connect more than 500 locations in 50-plus countries across five continents at its two largest operating companies. The operator will build Sony Group's new communications infrastructure atop the Orange Flexible SD-WAN solution to enhance Sony's performance, security and scalability. Over time, Orange -- which is now Sony's top global provider -- expects to deploy a totally automated, intelligent network to all Sony's business units across the world. (See Telcos Top Managed SD-WAN Services Market Share: Report)
Mark Carleton, Liberty Media's chief financial officer since 2016, retired, the company announced today. Brian Wendling, a Liberty employee since 1999 and controller since 2011, will add the role of principal financial officer to his responsibilities, and continue as CFO to Liberty TripAdvisor. Rich Baer, current general counsel and chief legal officer, will assume the added title of chief administrative officer, emphasizing recruitment and talent development, while Courtnee Chun, who runs Liberty Media's investor relations group, was named chief portfolio officer.
Huawei expects to shell out 3 billion zlotys ($790.11 million) in Poland over five years on 5G deployment -- although the Polish government in January said it would not use Huawei products after it arrested a Chinese Huawei employee and former Polish security official on allegations of spying, according to Reuters. Huawei fired the head of sales in Poland after the arrest. (See Huawei's Head of Sales in Poland Arrested.)
Belgian telecom regulator BIPT crimped Telenet's share price today after it recommended lower wholesale rates for operator access to several of Belgium's cable networks, including Telenet's. Stakeholders can comment on the financial and other effects of these proposals through September 6.
US-based cloud networking provider GTT Communications will pay Netherlands-based KPN about €50 million ($65 million) cash for KPN International, which operates a global IP network delivering connectivity plus services to Dutch and international enterprise and operator clients. If approved, the deal is slated to close in the third quarter 2019, and will deepen GTT's Tier 1 network, complement its existing portfolio and transfer 400-plus clients to the US provider while making GTT the preferred supplier to 400 clients that KPN retains.
Way across Europe, Telekom Srbija bought Telemark, which has more than 25,000 TV and Internet subscribers in western and central Serbia, according to Kamatica. Last year, Telekom Srbija expanded within its home market of Serbia, as well as Bosnia and Herzegovina, by acquiring several providers including Kopernikus Technology.
Tata exec Vinod Kumar is leaving the large integrator to become CEO of Vodafone Business on September 2, reporting to Vodafone Group CEO Nick Read. On that date, he'll also join the Executive Committee. Kumar succeeds Vodafone Group CEO Rest of World Vivek Badrinath, interim CEO of Vodafone Business since March 2019 and managing director plus CEO of Tata Communications since 2011.
CityFibre gave a tour of the gigabit infrastructure it's deploying in Cambridge to the city's Member of Parliament, Daniel Zeichner. Over the next two years, residents of the renowned UK university area are slated to get city-wide high-capacity gigabit service via Vodafone's use of the wholesaler's full-fiber network, which could generate millions of pounds in economic benefits over the next 15 years, said Charles Kitchin, city manager for Cambridge at CityFibre.
Related posts:
— Alison Diana, Editor, Broadband World News. Follow us on Twitter or @alisoncdiana.
STC, Comcast and NTT Communications are among the operators interested in using Cisco's Silicon One, part of the vendor's newly unveiled unified single silicon architecture for routers that is designed to slash testing costs and time.
New connected devices from generous relatives, plus endless hours of streaming choices, will cause holiday revelers to use up to 330 gigabytes per subscriber this holiday season, OpenVault predicts.
European cable operator partners with SAM Seamless Network to provide residential customers with software-based cybersecurity solution for all connected devices.
Many Tier 1 MSOs have yet to choose between EPON and GPON, and their natural ties to IEEE standard-based technologies plus EPON's accelerated future timeline, could make this an attractive standard for large cable ops, ADTRAN engineering exec Jess Beihoffer tells BBWN.
The federal watchdog agency recommends the FCC consider eliminating the old cost-accounting program since it's more prone to fraud than the alternative reimbursement method among small, rural providers that receive about $2.5 billion annually to deploy broadband.
All resources
Thursday, October 17, 2019
12 p.m. New York/ 5:00 p.m. London
The ongoing debate around GPON vs EPON can get as heated as discussions around politics and religion, but both technologies offer some advantages over the other depending on the needs your network is servicing.
In this webinar, we will focus on the facts around the GPON vs EPON debate and how that technological decision is almost always made based on factors outside the technology itself.
Key topics include:
GPON vs EPON Technologies Overview
GPON vs EPON Rates & Reach
ITU vs IEEE – Where's the difference?
Future Growth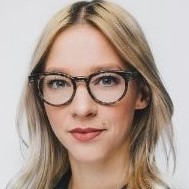 As the Senior Digital Experience Strategist at Canadian operator Rogers Communications, Lindsey Omelon build on her years of marketing experience to approach her strategy with a hybrid ...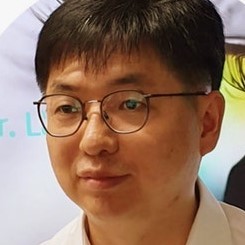 There's certainly no shortage of hype around the use of AI in the telecoms sector, but fewer instances of real-world deployments. South Korean national operator KT is one of those ...