Nokia Expands Whole-Home WiFi Portfolio
ESPOO, Finland -- Nokia today added a new beacon and new features to its whole-home WiFi portfolio. Newly unveiled Beacon 1 complements Nokia's existing premium Beacon 3 solution, while new Intelligent Channel Selection, pre-pairing and bridging features help simplify network setup and enhance the overall WiFi experience.
Despite more than 9 billion WiFi-enabled devices in use1, many homes suffer from poor WiFi. This can be attributed to the number of connected devices on the WiFi network, the amount of high bandwidth activities -- such as video streaming -- taking place, or interference sources such as a neighbor's WiFi or appliances like microwaves and Bluetooth devices. In addition, coverage is often inadequate due to dead zones that can occur from indoor walls. Solving these issues can be difficult, often requiring several Wi-Fi extenders or repeaters that can degrade WiFi performance and cause frustration.
Nokia's whole-home WiFi solution is designed to overcome these challenges and improve the user experience while significantly reducing the time and complexity required to install and manage WiFi. Nokia is expanding its portfolio of WiFi products with the introduction of the Beacon 1. The Beacon 1 is an entry-level, whole-home mesh WiFi system for consumers looking for the best performance at the best price. Like Nokia's premium Beacon 3 solution, the Beacon 1 includes Intelligent Channel Selection which automatically identifies the best possible WiFi channel for each device to ensure an uninterrupted WiFi experience. It also includes Nokia's industry leading mesh capabilities to create a WiFi network with zero dead spots. The Nokia WiFi Beacon 1 is an AC1200 system which covers approximately 1500 square feet (140 sq. m) per Beacon.
In addition, Nokia added new features across its WiFi portfolio, all of which are included with the Beacon 1. These include:
Pre-pairing --a software enhancement from Nokia that pre-configures beacons sold in 2-pack and 3-pack configurations, eliminating the need to install each individually. Consumers simply install the first Nokia beacon and the other beacons automatically recognize each other and self-install
Intelligent Channel Selection -- The beacons detect both Wi-Fi and non-WiFi interference and use Intelligent Channel Selection to always choose the best WiFi channel and band. So, if there is any interference from your neighbor's WiFi, your microwave oven or a Bluetooth speaker, the beacons know how to avoid it, and will always give you peak performance
Nokia WiFi Mesh technology -- based on the industry-leading Unium capabilities acquired in 2018, Nokia beacons deliver field-proven, carrier-grade mesh technology that allows all beacons to work together to give every device the best connection possible. Nokia WiFi Mesh automatically and seamlessly combines Ethernet, 5 GHz Wi-Fi and 2.4 GHz Wi-Fi to connect beacons. When needed, it automatically reroutes traffic to another beacon
Nokia WiFi Mobile Application -- Delivering an intuitive, simple interface that provides a visual representation of your WiFi, including a heat map to easily locate and manage dead zones. Customers can also quickly access device lists and management capabilities or activate a guest network. The application also gives users access to a wide array of network care and troubleshooting capabilities
Bridge mode function allows users to quickly connect a beacon to an existing gateway with routing functionality. While in bridge mode, the existing residential gateway will perform the basic routing function, while the beacons provide WiFi to ensure optimal performance throughout the home
"With a growing number of bandwidth intensive activities and connected devices in the home, operators and consumers alike are increasingly seeking WiFi solutions that can manage the evolving household needs, are simple to set up and can deliver a fast, reliable Wi-Fi experience," said Stephen Wilson, principal analyst at Analysys Mason. "Nokia's WiFi Beacons are one example of a solution that effectively meets these needs. The solution delivers a high quality, whole home mesh Wi-Fi system that can significantly improve the in-home WiFi experience at an affordable price."
Added Sandra Motley, president of Nokia's Fixed Networks business group: "Having a high-speed, uninterrupted WiFi experience in the home is becoming essential for both operators and consumers alike. Operators want to eliminate the 30-50% of customer calls they receive due to poor WiFi performance while consumers want a solution that is easy to install, dependable and can deliver on the speeds they are paying for. Nokia's enhanced in-home Wi-Fi portfolio addresses all of these requirements, providing a fast, ultra-reliable mesh WiFi solution that is unmatched in the industry today."
The new Nokia WiFi Beacon 1 and existing Beacon 3 whole-home WiFi systems are available for purchase on Amazon.com. The Beacon 1 retails for $129.99 and is available in single or three-pack configurations. The Beacon 3 is available in single, two-pack and three-pack configurations.
Nokia Corp. (NYSE: NOK)
Some operators expand existing D3.1 infrastructure, while others discover fiber-only is too slow and expensive to meet subscribers' needs quickly enough to keep them happy.
Piracy and account sharing are taking a sizable bite from operators' content revenue, with incumbents and OTT startups feeling the financial hurt.
The FCC drafts changes to accelerate its satellite review process about a week after Amazon's Project Kuiper files an application with the agency in the fast-moving space broadband race.
Federal agency suggests that mandating competition and infrastructure sharing will discourage MDU buildouts and perpetuate the digital divide.
Subsidiary Kuiper Systems, led by Jeff Bezos, requests FCC permission to launch 3,236 satellites slated to beam broadband service to most of the under- and unserved parts of the world.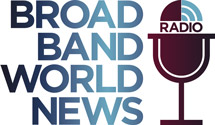 In this insightful Light Reading radio show, Kurt Raaflaub, Head of Strategic Solutions Marketing, will outline the key service provider challenges, deployment considerations, next-gen Gigabit technologies, and service models to win market share in the rapidly growing MDU market.
All resources
Tuesday, May 21, 2019
11:00 a.m. New York / 4:00 p.m London
The MDU market continues to face fierce competition among service providers due to tech-savvy residents (i.e., millennials), demand from building owners and management companies, plus the favorable economics of bulk contracts. However, no MDUs are the same, so service providers must use multiple technologies and inconsistent deployment models, increasing operational complexity and rollout costs.
The MDU market itself is evolving as residents adopt smart-home technologies, generating rising demand for smart apartments with built-in connected thermostats, keyless entryways and doors, and video doorbells. This evolution presents both new challenges and opportunities. In other words, service providers must consider innovative service-delivery strategies to compete and win.
In this Broadband World News and ADTRAN webinar, Kurt Raaflaub, Head of Strategic Solutions Marketing, will highlight emerging MDU broadband Internet trends and challenges. In addition, Kurt will outline the next-generation service creation and delivery platform, built on open standards, that allows service providers to connect millions of underserved MDUs, enables creation of user-driven services, and reduces operational complexity and costs.
Plus, special guest, Alice Lawson, Broadband and Cable Program Manager for the City of Seattle, will discuss Seattle's B4B-Build For Broadband initiative that addresses best practices in planning for MDU telecommunication infrastructure.