FCC Seeks Comment on $100M Telehealth Pilot Featuring Broadband Discount
WASHINGTON, D.C. -- The Federal Communications Commission on Tuesday shared a proposal to establish a three-year, $100 million Connected Care pilot program designed help bring broadband-based telehealth services directly to low-income patients and veterans.
The proposed Connected Care Pilot would provide an 85% discount on connectivity for broadband-enabled telehealth services that connect patients directly to their doctors and are used to treat a wide range of health conditions. These services can facilitate the effective treatment of chronic conditions outside of the doctor's office, at significant savings for patients and health care providers.
The Notice of Proposed Rulemaking (NPRM) adopted by the Commission today seeks comment on testing a new program, using the FCC's existing Rural Health Care Program authority, that would defray the costs of purchasing broadband Internet access service necessary for providing connected care services directly to low-income patients and veterans.
The NPRM seeks comment on the appropriate budget, duration and structure of the Pilot, along with other issues, including the following:
Funding the Pilot program separately so it would have no impact on the budgets of the four existing Universal Service Programs -- Lifeline, Rural Health Care, E-Rate and High-Cost (rural broadband support)
Who should be eligible to participate in the Pilot, including the types of eligible healthcare providers and broadband service providers
Limiting the Pilot program to healthcare providers serving areas with a shortage of healthcare professionals or with lower-income residents
Targeting support toward Tribal lands, rural areas, and veteran populations, for which there are well-documented healthcare disparities
Targeting support toward health conditions that have risen to crisis levels or affect significant numbers of Americans, such as opioid dependency, diabetes, heart disease, mental health conditions and high-risk pregnancy
Data gathered through the Pilot program would be used to analyze the possible benefits that support of broadband service for connected care may bring.
Action by the Commission July 10, 2019 by Notice of Proposed Rulemaking (FCC 19-64). Chairman Ajit Pai and all four commissioners approved the proposal.
Some operators expand existing D3.1 infrastructure, while others discover fiber-only is too slow and expensive to meet subscribers' needs quickly enough to keep them happy.
Piracy and account sharing are taking a sizable bite from operators' content revenue, with incumbents and OTT startups feeling the financial hurt.
The FCC drafts changes to accelerate its satellite review process about a week after Amazon's Project Kuiper files an application with the agency in the fast-moving space broadband race.
Federal agency suggests that mandating competition and infrastructure sharing will discourage MDU buildouts and perpetuate the digital divide.
Subsidiary Kuiper Systems, led by Jeff Bezos, requests FCC permission to launch 3,236 satellites slated to beam broadband service to most of the under- and unserved parts of the world.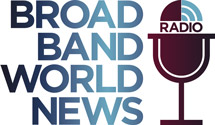 In this insightful Light Reading radio show, Kurt Raaflaub, Head of Strategic Solutions Marketing, will outline the key service provider challenges, deployment considerations, next-gen Gigabit technologies, and service models to win market share in the rapidly growing MDU market.
All resources
Tuesday, May 21, 2019
11:00 a.m. New York / 4:00 p.m London
The MDU market continues to face fierce competition among service providers due to tech-savvy residents (i.e., millennials), demand from building owners and management companies, plus the favorable economics of bulk contracts. However, no MDUs are the same, so service providers must use multiple technologies and inconsistent deployment models, increasing operational complexity and rollout costs.
The MDU market itself is evolving as residents adopt smart-home technologies, generating rising demand for smart apartments with built-in connected thermostats, keyless entryways and doors, and video doorbells. This evolution presents both new challenges and opportunities. In other words, service providers must consider innovative service-delivery strategies to compete and win.
In this Broadband World News and ADTRAN webinar, Kurt Raaflaub, Head of Strategic Solutions Marketing, will highlight emerging MDU broadband Internet trends and challenges. In addition, Kurt will outline the next-generation service creation and delivery platform, built on open standards, that allows service providers to connect millions of underserved MDUs, enables creation of user-driven services, and reduces operational complexity and costs.
Plus, special guest, Alice Lawson, Broadband and Cable Program Manager for the City of Seattle, will discuss Seattle's B4B-Build For Broadband initiative that addresses best practices in planning for MDU telecommunication infrastructure.