BBWN Bites: Brits' Broadband Agenda Blurs
Also today, UK wholesaler CityFibre sticks to its knitting, two Chicago MDUs get smarter, Altice France speaks set-top-box and Mediaset wins big in Italy.
Days after BT warned it may not pay dividends to finance its fiber deployment, the UK's Department for Digital, Culture, Media and Sport erased all references to target dates for the rollout of high-speed networks in a statement of strategic priorities, published July 18. A Bloomberg report noted that in a February 2019 draft, the stated goal was to make ultra-fast networks available to 15 million UK premises by 2025 and nationwide by 2033, but those details have not been removed. Cynical observers might note that Boris Johnson -- widely expected to become the next Prime Minister when the Conservative party vote is revealed next Tuesday -- and his rival, Foreign Secretary Jeremy Hunt, both promised voters they would deliver nationwide fiber broadband coverage within six to eight years. Apparently, some people took those opportunist assurances to be meaningful.
Regardless of the next PM's plans, altnets such as CityFibre continue to meet their own goals. The full-fiber wholesaler just added 14 more municipalities to its "Gigabit City Club," bringing the total to 26. This deployment forms the next phase in CityFibre's £2.5 billion ($3.1 billion) investment plan to bring full-fiber infrastructure to more than 20% (5 million homes) of the UK. The 14 new cities add 1 million-plus premises to the existing 1 million covered by the 12 prior cities; construction is underway in 10 cities and gigabit-capable broadband services are live and available to customers in five, according to the wholesale operator.
Xfinity Communities -- part of the Comcast family of businesses -- teamed up with Chicago property-management company Kass Management Services to deploy the operator's Smart Communities platform at two multi-family rental properties. Fifty units were kitted out with smart devices such as thermostats and lighting, which renters controlled via the Xfinity Communities app. Property managers could combine the app with Xfinity Internet service to eventually expand the platform to include security cameras and smart locks, for example. Managers also can oversee smart devices in communal areas, such as gyms and pools, to improve energy efficiency and security, the partners said.
Altice France/SFR will next month launch a new 4K-compatible set-top box to its fiber and DSL customers. The AFR Box 8, designed by Altice Labs and which incorporates WiFi 6 connectivity, will debut in France and then roll out to other Altice Europe markets. AFR Box 8 also includes OK SFR, Altice's in-house assistant that allows subscribers to use voice commands for TVs and connected home devices, once the SFR Home platform becomes available: That capability is expected to launch soon, according to Altice.
Related posts:
— Alison Diana, Editor, Broadband World News. Follow us on Twitter or @alisoncdiana.
European cable operator partners with SAM Seamless Network to provide residential customers with software-based cybersecurity solution for all connected devices.
Many Tier 1 MSOs have yet to choose between EPON and GPON, and their natural ties to IEEE standard-based technologies plus EPON's accelerated future timeline, could make this an attractive standard for large cable ops, ADTRAN engineering exec Jess Beihoffer tells BBWN.
The federal watchdog agency recommends the FCC consider eliminating the old cost-accounting program since it's more prone to fraud than the alternative reimbursement method among small, rural providers that receive about $2.5 billion annually to deploy broadband.
The strength of natural disasters like hurricanes is worsening, scientists say, and it's imperative that broadband infrastructures can withstand or be speedily repaired post-catastrophe, writes Fiber Broadband Association President and CEO Lisa Youngers.
After suffering many quarters of financial and broadband subscriber losses, Frontier Communications' bond owners are ready for dramatic change – including a replacement for CEO Dan McCarthy (pictured), Bloomberg reports today, citing several sources.
All resources
Thursday, October 17, 2019
12 p.m. New York/ 5:00 p.m. London
The ongoing debate around GPON vs EPON can get as heated as discussions around politics and religion, but both technologies offer some advantages over the other depending on the needs your network is servicing.
In this webinar, we will focus on the facts around the GPON vs EPON debate and how that technological decision is almost always made based on factors outside the technology itself.
Key topics include:
GPON vs EPON Technologies Overview
GPON vs EPON Rates & Reach
ITU vs IEEE – Where's the difference?
Future Growth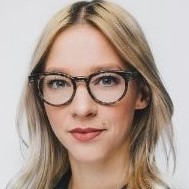 As the Senior Digital Experience Strategist at Canadian operator Rogers Communications, Lindsey Omelon build on her years of marketing experience to approach her strategy with a hybrid ...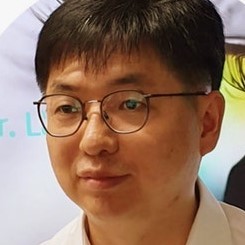 There's certainly no shortage of hype around the use of AI in the telecoms sector, but fewer instances of real-world deployments. South Korean national operator KT is one of those ...