BBWN Bites: Nearly 1/3 of US Lacks High-Speed Broadband – Report
Also in today's roundup, SSE Enterprise Telecoms and Three UK wrap Oxford Street in fiber, Charter by the numbers, TIM and Vodafone discover the joys of sharing and more.
Almost one third of the US population -- or 100 million people -- don't have a broadband connection of at least 25Mbps, according to a report released today by The NPD Group. Most of the 31% without this access are rural residents, the research found. North Dakota fared worst, with penetration of only 20% to 29%, according to NPD. Neighbor South Dakota, as well as Mississippi and Alabama, also were under-served at between 30% and 39% broadband penetration, the research firm said. Despite operators' growing deployment of gigabit speeds and their investment in fiber, DOCSIS 3.1 and copper-based Gfast solutions, only five states attained 80% or more coverage, according to NPD.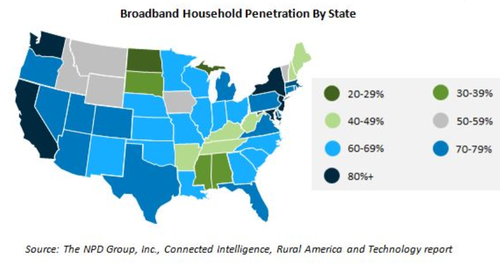 SSE Enterprise Telecoms will deploy a fiber backhaul testbed in London's busy shopping district, Oxford Street, designed to empower mobile operator Three UK to debut its 5G-based home broadband service in August. Connectivity, co-location and infrastructure provider SSE Enterprise Telecoms is perhaps best-known for its use of London's waste-water network for much of its fiber ring. (See SSE Telecom to Provide Three UK Fiber Backhaul in London's Oxford Street.)
In its second quarter 2019, Charter Communications earned adjusted EBITDA of $4.2 billion, a 3% uptick year-over-year. Its residential customer base grew about 164,000 compared with the 12-month-prior period's addition of 141,000 new residential customers. Charter added 221,000 residential Internet customers Q2 2019 versus 2Q 2018 residential Internet customer net additions of 218,000. By June 30, 2019, Charter had 24.2 million residential Internet customers; almost 85% subscribed to tiers with speeds of 100 Mbps or more. Home-video subs fell 150,000 in this period versus 2Q 2018's drop of 73,000. At the end of Q2 2019, Charter had 15.8 million residential video customers.
TIM and Vodafone expanded their current network-sharing partnership, allowing them to cooperate as they each upgrade existing fiber networks for 5G mobile backhaul. This agreement should expand Vodafone's 5G geographic reach at less cost and generate at least €800 million apiece over the next decade, both operators said in a joint release.
London and New York are the world's top two Smart Cities, followed by Amsterdam, Paris and Reykjavík, according to 2019 Cities in Motion Index by IESE Business School. For the sixth year, the index uses multiple factors such as technology, mobility, environment, economy, governance, transportation and international outreach to generate scores; this year, the Index ranks 174 cities worldwide.
UK satellite component and ground systems maker Cobham, which supplies broadband-satellite providers such as SpaceX and OneWeb, is prepping to accept a £4 billion ($4.6 billion) buyout that would take it public. The board voted unanimously in favor of an offer from Advent International for £1.65 per share, the price its stock closed at on the London Stock Exchange today -- a 35% increase on news of the proposed purchase. At least 75% of Cobham's shareholders must approve the deal -- but the largest reportedly do not, according to Bloomberg.
Channels, maker of a DVR that records OTT and live TV, on Thursday launched the public beta of a feature that allows users to log in with existing TV-provider account info to add channels via TV Everywhere.
National Cable Television Cooperative (NCTC) appointed Rob Smith as senior director of procurement. Smith, who spent the last nine years at CenturyLink -- where he most recently oversaw almost $1.5 billion-worth of spending on hardware, software and services -- will be responsible for "shaping NCTC's procurement strategy and will work with NCTC's supplier partners on group purchasing initiatives for member companies," according to the organization, which represents 75-plus small and midsize independent US cable and broadband operators.
Related posts:
— Alison Diana, Editor, Broadband World News. Follow us on Twitter or @alisoncdiana.
New connected devices from generous relatives, plus endless hours of streaming choices, will cause holiday revelers to use up to 330 gigabytes per subscriber this holiday season, OpenVault predicts.
European cable operator partners with SAM Seamless Network to provide residential customers with software-based cybersecurity solution for all connected devices.
Many Tier 1 MSOs have yet to choose between EPON and GPON, and their natural ties to IEEE standard-based technologies plus EPON's accelerated future timeline, could make this an attractive standard for large cable ops, ADTRAN engineering exec Jess Beihoffer tells BBWN.
The federal watchdog agency recommends the FCC consider eliminating the old cost-accounting program since it's more prone to fraud than the alternative reimbursement method among small, rural providers that receive about $2.5 billion annually to deploy broadband.
The strength of natural disasters like hurricanes is worsening, scientists say, and it's imperative that broadband infrastructures can withstand or be speedily repaired post-catastrophe, writes Fiber Broadband Association President and CEO Lisa Youngers.
All resources
Thursday, October 17, 2019
12 p.m. New York/ 5:00 p.m. London
The ongoing debate around GPON vs EPON can get as heated as discussions around politics and religion, but both technologies offer some advantages over the other depending on the needs your network is servicing.
In this webinar, we will focus on the facts around the GPON vs EPON debate and how that technological decision is almost always made based on factors outside the technology itself.
Key topics include:
GPON vs EPON Technologies Overview
GPON vs EPON Rates & Reach
ITU vs IEEE – Where's the difference?
Future Growth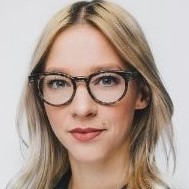 As the Senior Digital Experience Strategist at Canadian operator Rogers Communications, Lindsey Omelon build on her years of marketing experience to approach her strategy with a hybrid ...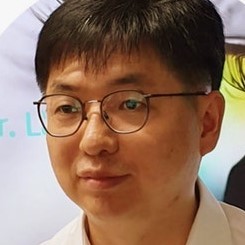 There's certainly no shortage of hype around the use of AI in the telecoms sector, but fewer instances of real-world deployments. South Korean national operator KT is one of those ...