BBWN Bites: Streaming, Streaming Everywhere & Too Many Things to Watch
Also today, subscription fatigue increases, the UK loves OTT, Liberty Latin America shows mobile and broadband gains and Disney details a new content bundle.
AT&T plans to debut AT&T TV, a thin-client broadband TV offering in select markets by the end of this quarter, extending the service nationwide early next year, AT&T CFO John Stephens told attendees at the 22nd Annual Oppenheimer Technology, Internet and Communications Conference in Boston today. Since the service doesn't need a truck roll to install a satellite receiver on each customer's roof, it has lower deployment costs. AT&T TV will be available via any broadband network, and will have an improved subscriber experience via an enhanced interface, improved search and in-app support, Stephens said. Since the amenity isn't reliant on line of sight, the addressable video market extends beyond satellite (and adds to improved CX), AT&T noted.
Disney will offer a new bundle -- comprised of ESPN+, Hulu and the upcoming Disney+ -- for $12.99 a month, CEO Bob Iger said during the company's earnings call. That marks a decent discount from the $18.99 it would cost subscribers to lease each offering separately. (See Disney Preps a Super Streaming Bundle .)
In an aside, 47% of consumers surveyed had "subscription fatigue" back in a May 2019 report by Deloitte. They complained about the 300 choices they faced. Could the percentage of sufferers increase in proportion to the number of choices. Guess we'll find out in May 2020.
Is it any surprise, then, that almost half (47%) of UK homes subscribe to OTT services, according to Ofcom's newly released "Media Nations" report. That's up 39% from last year, to 13.3 million people versus 11.2 million folk; several households pay for more than one streaming service, generating 19.1 million subscriptions in 2019 compared with 15.6 million last year, Ofcom found. (See Eurobites: Brits Head Online for TV Fix, second item.)
Liberty Latin America reported rebased second-quarter revenue growth of 3% to $983 million and "solid" subscriber growth of 67,000 fixed -- including 44,000 new broadband subscribers -- and 44,000 mobile additions. Liberty LatAm has added about 240,000 broadband subs in the first half of 2019, said CEO Balan Nair in a statement. For the first six months of the year, revenue grew 3% to $1.93 billion.
Two satellites set off on their extra-terrestrial adventures last night: Intelsat's eponymous 39 launched from Kourou, on its first step to provide connectivity services to Africa, Asia, Europe and the Middle East. SpaceX blasted off from Kennedy Space Center in Florida at 7:23 pm EDT yesterday, carrying the AMOS-17 for Israeli satellite broadband provider Spacecom.
Related posts:
— Alison Diana, Editor, Broadband World News. Follow us on Twitter or @alisoncdiana.
New connected devices from generous relatives, plus endless hours of streaming choices, will cause holiday revelers to use up to 330 gigabytes per subscriber this holiday season, OpenVault predicts.
European cable operator partners with SAM Seamless Network to provide residential customers with software-based cybersecurity solution for all connected devices.
Many Tier 1 MSOs have yet to choose between EPON and GPON, and their natural ties to IEEE standard-based technologies plus EPON's accelerated future timeline, could make this an attractive standard for large cable ops, ADTRAN engineering exec Jess Beihoffer tells BBWN.
The federal watchdog agency recommends the FCC consider eliminating the old cost-accounting program since it's more prone to fraud than the alternative reimbursement method among small, rural providers that receive about $2.5 billion annually to deploy broadband.
The strength of natural disasters like hurricanes is worsening, scientists say, and it's imperative that broadband infrastructures can withstand or be speedily repaired post-catastrophe, writes Fiber Broadband Association President and CEO Lisa Youngers.
All resources
Thursday, October 17, 2019
12 p.m. New York/ 5:00 p.m. London
The ongoing debate around GPON vs EPON can get as heated as discussions around politics and religion, but both technologies offer some advantages over the other depending on the needs your network is servicing.
In this webinar, we will focus on the facts around the GPON vs EPON debate and how that technological decision is almost always made based on factors outside the technology itself.
Key topics include:
GPON vs EPON Technologies Overview
GPON vs EPON Rates & Reach
ITU vs IEEE – Where's the difference?
Future Growth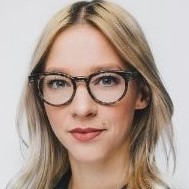 As the Senior Digital Experience Strategist at Canadian operator Rogers Communications, Lindsey Omelon build on her years of marketing experience to approach her strategy with a hybrid ...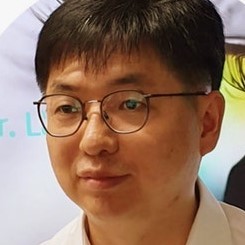 There's certainly no shortage of hype around the use of AI in the telecoms sector, but fewer instances of real-world deployments. South Korean national operator KT is one of those ...