BBWN Bites: Warren's Expansive Broadband Plan
In other news, Liberty Global's broadband fight, Cable One's broadband gains, Shentel's ambitious fixed-wireless plans and some new names in the SCTE•ISBE org chart.
Democratic presidential contender Elizabeth Warren wrote a blog post that discussed her plans for giving all municipalities the right to build and run their own broadband infrastructure. Warren wants to create a new federal office to oversee an $85 billion federal grant program to expand nationwide broadband access and appoint pro-net neutrality FCC commissioners, in addition to boosting the FCC's Office of Native Affairs and Policy. She also plans to improve broadband-map accuracy; ban "sneaky" and "anti-competitive" maneuvers by incumbents, and work toward passing the "Digital Equity Act, which will invest $2.5 billion over a decade to help states develop "digital equity plans and launch digital inclusion projects."
Liberty Global saw its second-quarter revenues drop 6% due partly to tough competition in markets like the UK, where altnets and incumbents are ramping up infrastructure investments. Liberty Global's Virgin Media subsidiary isn't sitting still in that market as the carrier unveiled its own ambitious fiber deployment plan last month.
Residential broadband and business services provider Cable One added 20,392 broadband subscribers for a total of almost 613,000 during its second quarter. This 8.5% year-over-year increase drove the operator to residential broadband revenue of $132.82 million. (See Residential Broadband, Biz Services Drive Cable One Forward in Q2 .)
Regional operator Shentel is raising 2019 capex guidance from $150 million to $170 million to cover its entry into fixed wireless access (FWA) as part of its wireline and wireless infrastructure. Shentel serves parts of Virginia, West Virginia, Maryland and Pennsylvania with a combination of fiber, DOCSIS 3.1 and LTE fixed wireless. Shentel plans to spend about $17 million for approximately 90MHz of spectrum licenses in the 2.5GHz band covering a total of 1 million points of presence. Eventually, Shentel's FWA service will cover half-a-million households, including 280,000 rural premises that today get broadband solely via satellite. (See Shentel to Get Bigger Using Mix of Fiber, Cable & LTE Fixed Wireless.)
The Society of Cable Telecommunication Engineers (SCTE) and its global arm, the International Society of Broadband Experts (ISBE), said today Geoffrey Matt had been promoted to vice president, Finance and Accounting. Previously, Matt was the director of finance for SCTE•ISBE, a position he'd held since joining the non-profit in 2016. Matt replaces Cathy Karch, who retired last month. In this role, Matt develops and executes financial strategies to ensure budgetary compliance and other responsibilities that enable the organization to act as the "applied science arm of the cable telecommunications industry."
Related posts:
— Alison Diana, Editor, Broadband World News. Follow us on Twitter or @alisoncdiana.
(Home page source: The Collaboratory via Creative Commons)
New connected devices from generous relatives, plus endless hours of streaming choices, will cause holiday revelers to use up to 330 gigabytes per subscriber this holiday season, OpenVault predicts.
European cable operator partners with SAM Seamless Network to provide residential customers with software-based cybersecurity solution for all connected devices.
Many Tier 1 MSOs have yet to choose between EPON and GPON, and their natural ties to IEEE standard-based technologies plus EPON's accelerated future timeline, could make this an attractive standard for large cable ops, ADTRAN engineering exec Jess Beihoffer tells BBWN.
The federal watchdog agency recommends the FCC consider eliminating the old cost-accounting program since it's more prone to fraud than the alternative reimbursement method among small, rural providers that receive about $2.5 billion annually to deploy broadband.
The strength of natural disasters like hurricanes is worsening, scientists say, and it's imperative that broadband infrastructures can withstand or be speedily repaired post-catastrophe, writes Fiber Broadband Association President and CEO Lisa Youngers.
All resources
Thursday, October 17, 2019
12 p.m. New York/ 5:00 p.m. London
The ongoing debate around GPON vs EPON can get as heated as discussions around politics and religion, but both technologies offer some advantages over the other depending on the needs your network is servicing.
In this webinar, we will focus on the facts around the GPON vs EPON debate and how that technological decision is almost always made based on factors outside the technology itself.
Key topics include:
GPON vs EPON Technologies Overview
GPON vs EPON Rates & Reach
ITU vs IEEE – Where's the difference?
Future Growth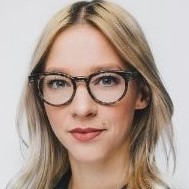 As the Senior Digital Experience Strategist at Canadian operator Rogers Communications, Lindsey Omelon build on her years of marketing experience to approach her strategy with a hybrid ...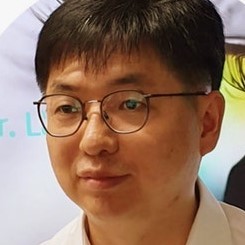 There's certainly no shortage of hype around the use of AI in the telecoms sector, but fewer instances of real-world deployments. South Korean national operator KT is one of those ...