BBWN Bites: CBS-Viacom Returns to Content Glory, Charter CEO's Peeve
Also today, Charter could be a key partner in the OTT market, New York State rural residents benefit from Verizon's CAF reversal, Vermont has grants for broadband biz plans, more Mississippi utilities tie into fiber, Swisscom's ray of earnings light and Quickline adds AirTies to get smart about connected homes.
The proposed CBS-Viacom deal could create a combined company capable of generating $13 billion in content spending, according to Michael Nathanson, analyst at MoffettNathanson in a research note on Wednesday. The mega-bucks could break down to $11 billion or so in programming -- $1.9 billion from film, $1.7 for sports and the remainder for TV, including OTT, he said. That would place CBS-Viacom behind only Disney, Comcast/NBCU and AT&T/WarnerMedia -- and allows it to move ahead of Netflix, Nathanson wrote in a research note. Fox, Amazon, Apple and AMC round out the list of top companies, by programming expenses.
MSO Charter Communications may become a key partner for some premium OTT services, under terms of a newly-signed deal between the cableco and the Walt Disney Co. The multi-year contract could incorporate Hulu, ESPN+ and Disney+ (slated for November 12 launch at about $7/month), wrote Light Reading's Jeff Baumgartner. Charter could use its Worldbox platform or, perhaps, move on from talks it's had with Comcast about licensing its X1, Baumgartner noted. Both Charter and Disney want to join forces on "piracy mitigation," a multi-billion-dollar headache for content creators, broadcasters and operators -- apparently password-sharing is a particular peeve of Charter CEO Tom Rutledge. (See New Disney Pact Paves Way for Charter to Offer Hulu, ESPN+, Disney+ .)
Areas of New York State will receive more than $16 million in federal funds for high-speed broadband, Senate Minority Leader Chuck Schumer and Sen. Kirsten Gillibrand announced on Wednesday. In total, $16.2 million was reallocated to New York State after Verizon declined to take monies from Connect America Fund to enhance broadband in rural services; in addition to FCC and USDA loans and grants, funds will go to high-need rural and tribal areas, plus remote high-need areas, the New York politicians said. Western New York areas receiving expanded broadband include 26 locations in Erie County, 60 locations in Wyoming County, 42 locations in Livingston County, 2,883 locations in Cattaraugus County, and 3,005 locations in Allegany County.
Governor Phil Scott and the Public Service Department today unveiled the first of three anticipated rounds of funding for Vermont's Broadband Innovation Grant program, designed to help communities conduct feasibility studies and write business plans to aid in deploying the service in rural, unserved and underserved parts of the state. In the program, which includes total grant funding of $700,000, awards of up to $60,000 per grant will go to eligible grantees. These include non-profits, for-profit businesses, cooperatives, communications union districts and other government entities. Feasibility studies must propose a new broadband system with minimum speeds that meet current FCC broadband requirements. If a study shows a project could generate revenue in three years, the PSD will request an actionable business plan. Studies must conclude within six months of the grant.
Six months after legislators changed the law and now allow utilities to offer broadband in Mississippi, more power companies plan to do just that. Earlier this week, BBWN reported the Tombigbee Electric Power Association (EPA) unanimously voted to provide this service. Likewise, Tallahatchie Valley EPA announced it would do so a day earlier and now Prentiss County EPA Manager Ronny Rowland and Commissioner Brandon Presley confirmed to the Daily Journal it too will begin offering broadband to members -- indeed, it's already ordered fiber, they said. On Aug. 13, Alcorn County EPA members voted 904 to 0 to amend their charter to add the ability to offer Internet, Presley told the Daily Journal.
Broadband shone a ray of sunshine in an otherwise overcast earnings half-year 2019 for Swisscom. Fixed-line customer base, revenue and income grew: Swisscom's Italian broadband business Fastweb reported revenue growth of €38 million ($42.3 million), an increase of 3.8% year-on-year. In local currency, Fastweb's EBITDA grew 6.6% for the first six months of 2019 vs. the comparable year-ago period. Swisscom connects 68% of Swiss homes and offices via speeds of more than 80 Mbps; more than 40% of these premises connect at speeds of more than 200 Mbps, the operator said. By year-end 2021, Swisscom expects to provide ultra-fast broadband to all Swiss municipalities and 90% of all Swiss homes and offices, it said.
Quickline, a Swiss provider of Internet, TV and telco services, will use cloud-based AirTies Remote Manager for real-time visibility into residential WiFi performance. With the optimization tool, the operator will gain remote diagnostics and troubleshooting insight into connected devices and data consumption patterns it expects to use for analysis and proactive recommendations designed to cut truck rolls, enhance subscriber experience and reduce costs. Quickline customers also can purchase AirTies Mesh Extenders equipped with the vendor's WiFi software, which invisibly moves IoT and computing or communications devices like laptops and smartphones to the best available channel and band, based on current network conditions, the vendor said.
Related posts:
— Alison Diana, Editor, Broadband World News. Follow us on Twitter or @alisoncdiana.
Wireless ISP says its rooftop hardware, equipped with 802.11ay technology, will enable it to offer Gigabit broadband services in the California Bay Area later this year.
The fourth-largest US cable operator reports accelerated deployment of FTTH lines and launch of DOCSIS 3.1 service over HFC network in Q4.
Giant operator claims to be Europe's 'undisputed leader in fiber' broadband access.
Viasat notched record ARPU for its US consumer satellite broadband service in fiscal Q3 as subscribers opted for speedier, more expensive tiers.
Facebook says it has developed a 'technology solution' that enables fiber to be deployed along electrical grid infrastructure in a very cost-effective way and has licensed that solution for free to startup NetEquity Networks.
All resources
Thursday, January 23, 2020
12:00 p.m. New York / 5:00 p.m. London
It wasn't long ago that TV was ranked by subscribers as the most important service in the bundle provided by their communications service provider (CSP). Recent research indicates that for nearly three quarters of subscribers, broadband is now the most important service. Broadcast TV is the most important service to only 15% of North American consumers, replaced by OTT video streaming platforms like Netflix, Amazon Prime and Disney+. In addition, many different competitors are moving aggressively to stake a claim in consumers' homes.
In 2020, CSPs need to fight back by transforming their business models, which are becoming more reliant on a single source of revenue: fixed broadband services.
This webinar will focus on helping CSPs transform their business models by placing a firm focus on delivering a sensational subscriber experience and by offering compelling new services that generate value for subscribers. These actions will reinforce the CSP's strategic position in the home network and position themselves for growth in the next decade.
Key topics include:
Being the first to market with WiFi 6 technology, in response to consumer purchases of new devices over the holidays;
Having the insights needed to proactively resolve issues, often before your subscribers even know that there are issues;
Providing help desk agents with the visibility they need to resolve common subscriber issues more quickly;
Delivering a mobile app, in response to consumer demands for the ability to do some things themselves, rather than having to call technical support; and
Addressing consumer concerns around device security, privacy and control with enhanced security and parental controls.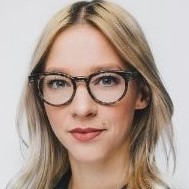 As the Senior Digital Experience Strategist at Canadian operator Rogers Communications, Lindsey Omelon build on her years of marketing experience to approach her strategy with a hybrid ...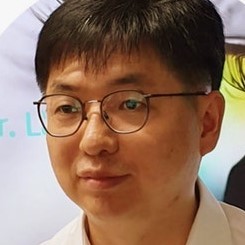 There's certainly no shortage of hype around the use of AI in the telecoms sector, but fewer instances of real-world deployments. South Korean national operator KT is one of those ...