BBWN Bites: CBS-Viacom Returns to Content Glory, Charter CEO's Peeve
Also today, Charter could be a key partner in the OTT market, New York State rural residents benefit from Verizon's CAF reversal, Vermont has grants for broadband biz plans, more Mississippi utilities tie into fiber, Swisscom's ray of earnings light and Quickline adds AirTies to get smart about connected homes.
The proposed CBS-Viacom deal could create a combined company capable of generating $13 billion in content spending, according to Michael Nathanson, analyst at MoffettNathanson in a research note on Wednesday. The mega-bucks could break down to $11 billion or so in programming -- $1.9 billion from film, $1.7 for sports and the remainder for TV, including OTT, he said. That would place CBS-Viacom behind only Disney, Comcast/NBCU and AT&T/WarnerMedia -- and allows it to move ahead of Netflix, Nathanson wrote in a research note. Fox, Amazon, Apple and AMC round out the list of top companies, by programming expenses.
MSO Charter Communications may become a key partner for some premium OTT services, under terms of a newly-signed deal between the cableco and the Walt Disney Co. The multi-year contract could incorporate Hulu, ESPN+ and Disney+ (slated for November 12 launch at about $7/month), wrote Light Reading's Jeff Baumgartner. Charter could use its Worldbox platform or, perhaps, move on from talks it's had with Comcast about licensing its X1, Baumgartner noted. Both Charter and Disney want to join forces on "piracy mitigation," a multi-billion-dollar headache for content creators, broadcasters and operators -- apparently password-sharing is a particular peeve of Charter CEO Tom Rutledge. (See New Disney Pact Paves Way for Charter to Offer Hulu, ESPN+, Disney+ .)
Areas of New York State will receive more than $16 million in federal funds for high-speed broadband, Senate Minority Leader Chuck Schumer and Sen. Kirsten Gillibrand announced on Wednesday. In total, $16.2 million was reallocated to New York State after Verizon declined to take monies from Connect America Fund to enhance broadband in rural services; in addition to FCC and USDA loans and grants, funds will go to high-need rural and tribal areas, plus remote high-need areas, the New York politicians said. Western New York areas receiving expanded broadband include 26 locations in Erie County, 60 locations in Wyoming County, 42 locations in Livingston County, 2,883 locations in Cattaraugus County, and 3,005 locations in Allegany County.
Governor Phil Scott and the Public Service Department today unveiled the first of three anticipated rounds of funding for Vermont's Broadband Innovation Grant program, designed to help communities conduct feasibility studies and write business plans to aid in deploying the service in rural, unserved and underserved parts of the state. In the program, which includes total grant funding of $700,000, awards of up to $60,000 per grant will go to eligible grantees. These include non-profits, for-profit businesses, cooperatives, communications union districts and other government entities. Feasibility studies must propose a new broadband system with minimum speeds that meet current FCC broadband requirements. If a study shows a project could generate revenue in three years, the PSD will request an actionable business plan. Studies must conclude within six months of the grant.
Six months after legislators changed the law and now allow utilities to offer broadband in Mississippi, more power companies plan to do just that. Earlier this week, BBWN reported the Tombigbee Electric Power Association (EPA) unanimously voted to provide this service. Likewise, Tallahatchie Valley EPA announced it would do so a day earlier and now Prentiss County EPA Manager Ronny Rowland and Commissioner Brandon Presley confirmed to the Daily Journal it too will begin offering broadband to members -- indeed, it's already ordered fiber, they said. On Aug. 13, Alcorn County EPA members voted 904 to 0 to amend their charter to add the ability to offer Internet, Presley told the Daily Journal.
Broadband shone a ray of sunshine in an otherwise overcast earnings half-year 2019 for Swisscom. Fixed-line customer base, revenue and income grew: Swisscom's Italian broadband business Fastweb reported revenue growth of €38 million ($42.3 million), an increase of 3.8% year-on-year. In local currency, Fastweb's EBITDA grew 6.6% for the first six months of 2019 vs. the comparable year-ago period. Swisscom connects 68% of Swiss homes and offices via speeds of more than 80 Mbps; more than 40% of these premises connect at speeds of more than 200 Mbps, the operator said. By year-end 2021, Swisscom expects to provide ultra-fast broadband to all Swiss municipalities and 90% of all Swiss homes and offices, it said.
Quickline, a Swiss provider of Internet, TV and telco services, will use cloud-based AirTies Remote Manager for real-time visibility into residential WiFi performance. With the optimization tool, the operator will gain remote diagnostics and troubleshooting insight into connected devices and data consumption patterns it expects to use for analysis and proactive recommendations designed to cut truck rolls, enhance subscriber experience and reduce costs. Quickline customers also can purchase AirTies Mesh Extenders equipped with the vendor's WiFi software, which invisibly moves IoT and computing or communications devices like laptops and smartphones to the best available channel and band, based on current network conditions, the vendor said.
Related posts:
— Alison Diana, Editor, Broadband World News. Follow us on Twitter or @alisoncdiana.
Frontier expects to emerge from Chapter 11 in early 2021.
Democratic lawmakers in the House Energy & Commerce committee are pressing the likes of Comcast, Altice USA, Charter, Cox and T-Mobile to detail their responses to the COVID-19 pandemic.
Vendor says low-cost coax testing device enables customers to verify a coax outlet before calling tech support and should help operators reduce unnecessary truck rolls and service calls.
Viasat urges FCC to take a close look at the potential environmental impact posed by Starlink's plans to deploy thousands of broadband satellites.
Starting at $19.99 per month, Fios Forward provides uncapped broadband service to new and existing qualified, low-income households.
All resources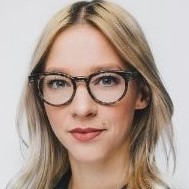 As the Senior Digital Experience Strategist at Canadian operator Rogers Communications, Lindsey Omelon build on her years of marketing experience to approach her strategy with a hybrid ...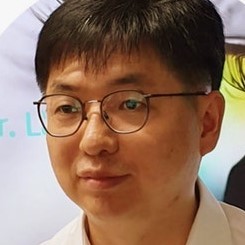 There's certainly no shortage of hype around the use of AI in the telecoms sector, but fewer instances of real-world deployments. South Korean national operator KT is one of those ...



Do a Google search of 'artificial intelligence broadband' and you'll get more than 9 million results in less than a second: The sheer volume of content out there shouldn't surprise anyone ...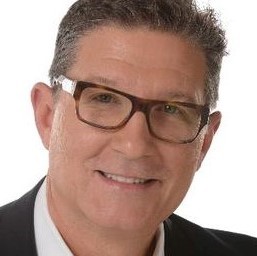 Comcast, like any other major communications service provider, is undergoing significant changes in the way it grows its business, how it runs its business and the technologies it uses to ...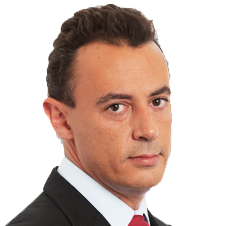 Five years ago, NOS board member Manuel Ramalho Eanes banked big on smart homes and smart cities.

All Broadband World Forum Perspectives
Thursday, December 17, 2020
12:00 p.m. New York / 5:00 p.m. London
Today's access network architecture is under mounting pressure due to a continued surge in the number of connected devices, a proliferation of bandwidth-intensive customer applications and dramatic shifts in usage patterns related to the pandemic, such as work-from-home and e-learning.
Learn why now is the right time for cable operators to build greenfield networks or expand their existing networks with 10G PON, arming customers with high-speed symmetrical broadband. Gain a clear understanding of the drivers impacting the access network and the various approaches being considered to deliver higher speed services. Plus, find out the best practices that operators are employing as they leverage the latest in passive optical technology to future-proof their networks.
Topics to be covered include:
Node + 0 (Fiber Deep)
DOCSIS 3.1, DOCSIS 4.0 (FDX/ESD)
FTTP and 10G PON
XGS-PON, NG-PON2
Provisioning 10G PON within a DOCSIS B/OSS environment