BBWN Bites: Operators Get a Clue From Broadband Usage Data Before Cord-Cutters Cut
Also today, UK tourism office tempts conference centers to beef up broadband to attract international events, Dish segues into the apartment biz, Three UK switches on FWA, KCOM's sale is finally finalized and Nitro Circus gets its own OTT.
Operators have a clue into subscribers that are about to cut the pay-TV cord, a recent OpenVault study suggests. The Internet data usage difference between cord cutters and average subscribers grew 14% six months before subs switched to broadband-only packages, then rose 20% in the month prior and 30% in the month the video cord was cut, according to OpenVault's analysis of thousands of customers during the first half of 2019. In the following three months, the difference between broadband-only and average subscriber Internet data usage rose to about 70%, the data found. Internet-only households had average bandwidth consumption of 390.42 Gigabytes in the Q2 versus 201.89 GB for bundled subscribers in the same period, the OpenVault Broadband Industry report showed. That is a whopping difference of 85%.
The UK Department for Digital, Culture, Media & Sport (DCMS) opened a competition for conference centers to apply for funding to improve their broadband infrastructure. The goal? To host more international confabs in the UK as part of a bigger goal to help boost the £32 billion ($38.83 billion) business events sector. Conference centers can compete for £250,000 (US $303,431) in broadband enhancements like full-fiber, the ability to provide more interactive content (via symmetric service) and live streamed events to global audiences (low latency). The competition is open to conference facilities -- including hotels and standalone centers -- where applicants bid or plan to bid for events which draw delegates from foreign countries. Other criteria: They must accommodate at least 400 delegates, have hosted more than one international event in the last year where a third of attendees were from other countries or be able to demonstrate plans to do so in the coming year. DCMS said its gigabit voucher scheme, available through the Building Digital UK plan, has boosted 60-plus hotels' broadband capacity. Contest details here.
Dish Network is targeting MDUs -- specifically apartments -- with a property-wide, bulk Internet and managed WiFi service for building owners and individual residents, reported Light Reading's Jeff Baumgartner today. Dubbed Dish Fiber, the offering typically provides Internet connectivity based on a leased-fiber connection, managed WiFi and bulk IPTV tiers that subscribers can choose to upgrade to larger, IP-delivered pay-TV bundles. While apartments are a new focus, Dish has successfully sold similar services to hospitality, campus housing, hospitals and similar businesses. (Find out more, including where video fits: Dish Fiber Leads With Managed WiFi .)
Three UK turned on its residential 5G fixed wireless access (FWA) service in select areas of London. The operator is pitching it as a replacement to increasingly antiquated and unwanted landlines, and plans to make it available in 25 UK towns and cities by year-end.
MEIF6, a subsidiary of Australian private equity firm Macquarie, finalized its acquisition of northern-UK operator KCOM. The final price, after a somewhat tumultuous bidding period, was £627 million (about $760 million). (See BBWN Bites: Mega IoT Security Breach, KCOM Jilted.)
Nitro Circus, known for its action-packed sports -- like racing with BMX, inline and "contraptions" -- will launch its own streaming video service, "Epic Makes Misses & Mayhem." In partnership with Unreel.me, which works with several OTT services to monetize and expand them, Nitro Circus' offering will be available on Xumo, iOS, Android, Apple TV and Roku, wrote Startup News.
Related posts:
— Alison Diana, Editor, Broadband World News. Follow us on Twitter or @alisoncdiana.
Broadband-infrastructure financial firm CoBank found rural Type II diabetes patients felt better, had improved relationships with their healthcare providers -- and saved money, when they had high-speed-powered telemedicine.
As some MSOs consider the direction of their future DOCSIS investments and others embrace full-fiber, most D3.1 adopters will finalize roll-outs this year.
JP Lee, Vice President at KT's R&D Center and head of the operator's access network technology R&D group, talks about the use of AI in telecoms and how the Korean operator devised its Dr. Lauren Project.
OptiComm CTO Stephen Davies shares the Australian fiber-only wholesaler's strategy to stay ahead of bandwidth demand using 10G-PON.
Jay Shah, Chief Data & AI Officer at Singapore-based network operator MyRepublic, discusses the hype around AI and talks about what it can really do for businesses.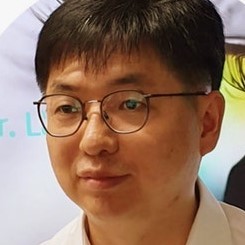 There's certainly no shortage of hype around the use of AI in the telecoms sector, but fewer instances of real-world deployments. South Korean national operator KT is one of those ...



Do a Google search of 'artificial intelligence broadband' and you'll get more than 9 million results in less than a second: The sheer volume of content out there shouldn't surprise anyone ...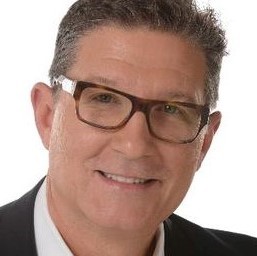 Comcast, like any other major communications service provider, is undergoing significant changes in the way it grows its business, how it runs its business and the technologies it uses to ...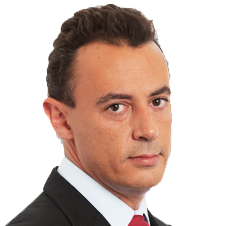 Five years ago, NOS board member Manuel Ramalho Eanes banked big on smart homes and smart cities.




Slovak Telekom and T-Mobile Czech Republic Chief Technology and Information Officer Branimir Maric is using his more than two decades' experience in telco, including 15 years in various ...

All Broadband World Forum Perspectives
All resources
Tuesday, September 10, 2019
12:00 p.m. New York / 5:00 p.m. London
Wi-Fi is the foundation of the connected home for consumers; yet, it's often a source of frustration. With the imminent release of the new Wi-Fi 6 standard – combined with a strong Managed Wi-Fi offer – service providers can reverse subscriber frustration while tapping into new revenue streams.
Key topics include:
What's different about Wi-Fi 6 and why it matters to your subscribers
The importance of offering Managed Wi-Fi and its connection to Wi-Fi 6
How you can elevate your brand and gain a strong foothold in the home network.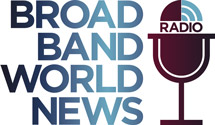 In this insightful Light Reading radio show, Kurt Raaflaub, Head of Strategic Solutions Marketing, will outline the key service provider challenges, deployment considerations, next-gen Gigabit technologies, and service models to win market share in the rapidly growing MDU market.