Regional Utility Uses ADTRAN for Fiber Access
HUNTSVILLE, Ala. -- ADTRAN, a leading provider of next-generation open networking and subscriber experience solutions, today announced that its Total Access 5000 (TA 5000) platform has been deployed to improve the reliability and resiliency of a leading regional utility's high-density Smart Grid power grid distribution network. A first deployment of its kind, the utility is leveraging the TA 5000 fiber access platform in targeted service areas as the enhanced communications system to its automated switching devices.
The ADTRAN network that has been deployed is a secure, high-speed, low-latency communication system that operates between power line reclosers without having to take the traffic through any equipment upstream of the OLT. It allows all automated line switching devices to employ ultra-fast and effective peer-to-peer coordination between other switching devices via GOOSE messaging utilizing the 61850 communication protocol, as well as enhanced high-speed wired SCADA communications. This allows for a larger and more complex centralized self-healing network.
"PON and 10G PON are creating opportunities to develop market-specific applications where communication between machines and devices is time sensitive. The utility market is just the tip of the iceberg," Ovum Principal Analyst Julie Kunstler said. "10G PON's fiber-based architecture with latency, capacity and security advantages, supports high-performance applications, such as the Smart Utility model."
ADTRAN fiber access solutions afforded this power distribution application the benefits of ultra-low latency not available using traditional communications methods. This low latency capability uniquely supports the accurate targeting of power faults providing over 80 percent reduction in the customers affected and the time to restore power, also known as Customer Minutes Interrupted (CMI). Utilities will also leverage a dual-parented, PON redundancy configuration using ADTRAN MOSAIC to manage redundancy orchestration implemented in a clustered architecture to provide management plane redundancy.
Broadband-infrastructure financial firm CoBank found rural Type II diabetes patients felt better, had improved relationships with their healthcare providers -- and saved money, when they had high-speed-powered telemedicine.
As some MSOs consider the direction of their future DOCSIS investments and others embrace full-fiber, most D3.1 adopters will finalize roll-outs this year.
JP Lee, Vice President at KT's R&D Center and head of the operator's access network technology R&D group, talks about the use of AI in telecoms and how the Korean operator devised its Dr. Lauren Project.
OptiComm CTO Stephen Davies shares the Australian fiber-only wholesaler's strategy to stay ahead of bandwidth demand using 10G-PON.
Jay Shah, Chief Data & AI Officer at Singapore-based network operator MyRepublic, discusses the hype around AI and talks about what it can really do for businesses.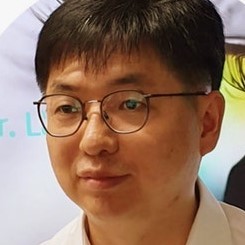 There's certainly no shortage of hype around the use of AI in the telecoms sector, but fewer instances of real-world deployments. South Korean national operator KT is one of those ...



Do a Google search of 'artificial intelligence broadband' and you'll get more than 9 million results in less than a second: The sheer volume of content out there shouldn't surprise anyone ...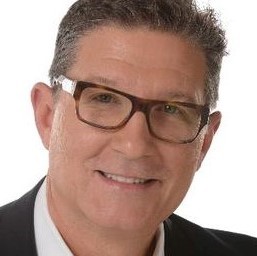 Comcast, like any other major communications service provider, is undergoing significant changes in the way it grows its business, how it runs its business and the technologies it uses to ...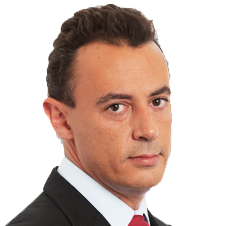 Five years ago, NOS board member Manuel Ramalho Eanes banked big on smart homes and smart cities.




Slovak Telekom and T-Mobile Czech Republic Chief Technology and Information Officer Branimir Maric is using his more than two decades' experience in telco, including 15 years in various ...

All Broadband World Forum Perspectives
All resources
Tuesday, September 10, 2019
12:00 p.m. New York / 5:00 p.m. London
Wi-Fi is the foundation of the connected home for consumers; yet, it's often a source of frustration. With the imminent release of the new Wi-Fi 6 standard – combined with a strong Managed Wi-Fi offer – service providers can reverse subscriber frustration while tapping into new revenue streams.
Key topics include:
What's different about Wi-Fi 6 and why it matters to your subscribers
The importance of offering Managed Wi-Fi and its connection to Wi-Fi 6
How you can elevate your brand and gain a strong foothold in the home network.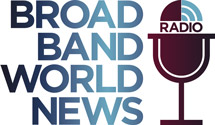 In this insightful Light Reading radio show, Kurt Raaflaub, Head of Strategic Solutions Marketing, will outline the key service provider challenges, deployment considerations, next-gen Gigabit technologies, and service models to win market share in the rapidly growing MDU market.