Regional Utility Uses ADTRAN for Fiber Access
HUNTSVILLE, Ala. -- ADTRAN, a leading provider of next-generation open networking and subscriber experience solutions, today announced that its Total Access 5000 (TA 5000) platform has been deployed to improve the reliability and resiliency of a leading regional utility's high-density Smart Grid power grid distribution network. A first deployment of its kind, the utility is leveraging the TA 5000 fiber access platform in targeted service areas as the enhanced communications system to its automated switching devices.
The ADTRAN network that has been deployed is a secure, high-speed, low-latency communication system that operates between power line reclosers without having to take the traffic through any equipment upstream of the OLT. It allows all automated line switching devices to employ ultra-fast and effective peer-to-peer coordination between other switching devices via GOOSE messaging utilizing the 61850 communication protocol, as well as enhanced high-speed wired SCADA communications. This allows for a larger and more complex centralized self-healing network.
"PON and 10G PON are creating opportunities to develop market-specific applications where communication between machines and devices is time sensitive. The utility market is just the tip of the iceberg," Ovum Principal Analyst Julie Kunstler said. "10G PON's fiber-based architecture with latency, capacity and security advantages, supports high-performance applications, such as the Smart Utility model."
ADTRAN fiber access solutions afforded this power distribution application the benefits of ultra-low latency not available using traditional communications methods. This low latency capability uniquely supports the accurate targeting of power faults providing over 80 percent reduction in the customers affected and the time to restore power, also known as Customer Minutes Interrupted (CMI). Utilities will also leverage a dual-parented, PON redundancy configuration using ADTRAN MOSAIC to manage redundancy orchestration implemented in a clustered architecture to provide management plane redundancy.
Allegations center on Time Warner Cable's use of deceptive and misleading practices to get thousands of customers to buy high-speed tiers the operator couldn't deliver.
Spanish telecom giant says networks based on fiber now pass nearly 130 million premises across its various markets.
Wireless ISP says its rooftop hardware, equipped with 802.11ay technology, will enable it to offer Gigabit broadband services in the California Bay Area later this year.
The fourth-largest US cable operator reports accelerated deployment of FTTH lines and launch of DOCSIS 3.1 service over HFC network in Q4.
Giant operator claims to be Europe's 'undisputed leader in fiber' broadband access.
All resources
Thursday, January 23, 2020
12:00 p.m. New York / 5:00 p.m. London
It wasn't long ago that TV was ranked by subscribers as the most important service in the bundle provided by their communications service provider (CSP). Recent research indicates that for nearly three quarters of subscribers, broadband is now the most important service. Broadcast TV is the most important service to only 15% of North American consumers, replaced by OTT video streaming platforms like Netflix, Amazon Prime and Disney+. In addition, many different competitors are moving aggressively to stake a claim in consumers' homes.
In 2020, CSPs need to fight back by transforming their business models, which are becoming more reliant on a single source of revenue: fixed broadband services.
This webinar will focus on helping CSPs transform their business models by placing a firm focus on delivering a sensational subscriber experience and by offering compelling new services that generate value for subscribers. These actions will reinforce the CSP's strategic position in the home network and position themselves for growth in the next decade.
Key topics include:
Being the first to market with WiFi 6 technology, in response to consumer purchases of new devices over the holidays;
Having the insights needed to proactively resolve issues, often before your subscribers even know that there are issues;
Providing help desk agents with the visibility they need to resolve common subscriber issues more quickly;
Delivering a mobile app, in response to consumer demands for the ability to do some things themselves, rather than having to call technical support; and
Addressing consumer concerns around device security, privacy and control with enhanced security and parental controls.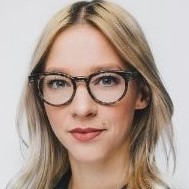 As the Senior Digital Experience Strategist at Canadian operator Rogers Communications, Lindsey Omelon build on her years of marketing experience to approach her strategy with a hybrid ...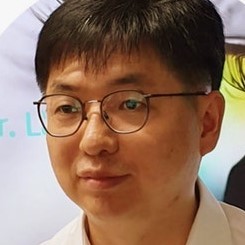 There's certainly no shortage of hype around the use of AI in the telecoms sector, but fewer instances of real-world deployments. South Korean national operator KT is one of those ...