BBWN Bites: Iliad Ups FTTH Ante in France
Turn your head for one minute and the broadband sector goes crazy with interesting developments -- and in the past few days the European broadband sector has been a hotbed of activity. So in this roundup we have news from France, where Iliad is making waves once again, plus Sky linked to Liberty Global's fiber plans in UK, Fibrenation attracts potential investors, Openreach courts UK house builders and so much more!
Disruptive French operator Iliad is in exclusive talks with InfraVia, a French private equity firm specializing in the infrastructure sector, about a partnership aimed at accelerating FTTH rollouts in sparsely populated areas of France, which Iliad says would amount to 26 million lines. In a statement released Tuesday, the operator said to help facilitate the proposed partnership it has set up a "special entity" dedicated to the management of fiber lines, in which it would sell a 51% stake to InfraVia for €600 million ($658 million), a figure that values the proposed entity at about €1.2 billion ($1.32 billion). That wholesale entity would then broker a long-term service agreement with Iliad's existing broadband unit. The proposed partnership would form part of France's national broadband plan, which has the delightfully continental name of France Plan Très Haut Débit. News of the move came as Iliad, which offers services in France under the Free brand, announced financial results for the first half of the year: Group revenue rose 8.4% year-on-year to €2.6 billion ($2.8 billion), though operating losses in Italy led to a 7.4% decrease in group earnings, to €802 million ($877 million). It added 172,000 FTTH subscribers in the second quarter -- the most of any French operator in that period -- taking its FTTH customer total to 1.3 million. It has 11.5 million FTTH ports provisioned and ready to activate across France. Notable is Iliad's reference in its report that 92% of its mobile cell sites in very densely populated areas are connected by fiber, giving them very high-speed backhaul capacity.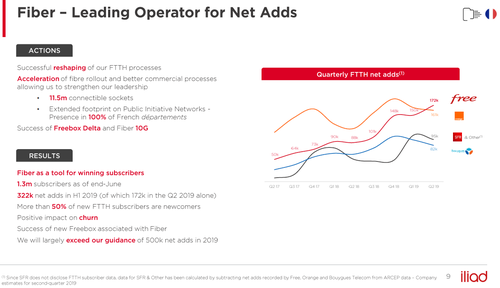 Fiber partnerships are all the rage, it seems. In the UK, pay-TV and broadband service provider Sky (now part of the Comcast empire, of course) is reported to be in talks regarding a potential investment in Liberty Fibre Ltd., the fiber access network wholesale business being developed by Liberty Global. For more, see the #2 item in this Eurobites roundup from Light Reading.
And there's more… Further details have emerged about investor interest in another fledgling UK fiber wholesale operation, FibreNation. We reported last week that CityFibre was believed to be sniffing around FibreNation, which broadband service provider TalkTalk set up last year. Now the other previously unidentified potential investors in FibreNation have been identified as Macquarie, the private equity firm that recently acquired regional UK operator KCOM and invested in UK fixed wireless access broadband specialist Voneus, and iCon Infrastructure, according to The Telegraph (paywall). (See BBWN Bites: Could CityFibre Acquire FibreNation?)
The main company feeling the pressure from such developments in the UK is Openreach, the semi-autonomous fiber access division of UK incumbent operator BT. It just published the 2019 Annual Review, noting it's on track to take its fiber-to-the-premises network to 4 million homes and businesses by March 2021 from the current 1.2 million. Openreach still still says it wants to ramp that to 15 million by the mid-2020s, but only if "investment conditions are right." If there are more competitors in the market -- and there appear to be more fiber wholesale players cropping up in the UK every quarter (due to the vacuum left by BT's historic lack of fiber access investment) -- it'll be interesting to see how that impacts regulations and how that target evolves. Of course, we're already seeing some shift from UK regulator Ofcom, but that's just resulting in legal challenges… (See Vodafone Files Legal Appeal Against Ofcom Over 'Flawed' Business Broadband Ruling.)
Meanwhile, Openreach is trying to get jiggy with UK home construction developers by offering reduced rates for installing fiber in small builds of less than 30 plots. Find the full, somewhat depressing details from our friends over at Telecoms.com. To be honest, there's not a great deal of fun news coming out of the UK at the moment, what with the country effectively in a state of political civil war as the new Prime Minister attempts to stage what is likely to be described by historians as a bloodless coup. It all beggars belief, but I know that some in the US will regard the UK antics as small fry… Anyhoo, back to broadband matters!
Here's a break from European developments… there's a theory on offer that the current slowdown in US broadband subscriber growth could tempt some cable operators to increase their prices. It seems outrageous, but there's no end to corporate greed (disguised as the creation of shareholder value). Check out the theory here: US Broadband Subscriber Slowdown Could Spark ARPU Gains.
The Spanish media rumor mill suggests Vodafone Spain might be seeking a buyer for its fixed and cable network assets, with a price tag that could amount to €1.2 billion ($1.32 billion). For more see the original report from Expansion and this follow-up from our sister site Telecoms.com.
UK altnet CityFibre (yes, we're back in the UK) has appointed James Cushing its "city manager" for Northampton, even though Northampton isn't a city. The world has gone crazy, I tell you…
Norway's government proposed broadband, like voice services, becomes a statutory service, one that must be delivered to all homes. It has opened a consultation, until early December, seeking feedback on the proposal: if the move becomes law, the Norwegian government would be able to obligate service providers to provision a basic broadband service of either 10 Mbit/s downstream and 2 Mbit/s upstream, or 20 Mbit/s downstream and 2 Mbit/s upstream. See the announcement (in Norwegian) here.

— Ray Le Maistre, Editor-in-Chief, Light Reading, special to Broadband World News
Broadband-infrastructure financial firm CoBank found rural Type II diabetes patients felt better, had improved relationships with their healthcare providers -- and saved money, when they had high-speed-powered telemedicine.
As some MSOs consider the direction of their future DOCSIS investments and others embrace full-fiber, most D3.1 adopters will finalize roll-outs this year.
JP Lee, Vice President at KT's R&D Center and head of the operator's access network technology R&D group, talks about the use of AI in telecoms and how the Korean operator devised its Dr. Lauren Project.
OptiComm CTO Stephen Davies shares the Australian fiber-only wholesaler's strategy to stay ahead of bandwidth demand using 10G-PON.
Jay Shah, Chief Data & AI Officer at Singapore-based network operator MyRepublic, discusses the hype around AI and talks about what it can really do for businesses.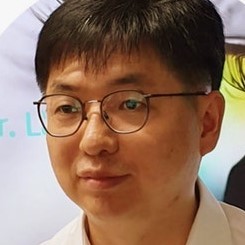 There's certainly no shortage of hype around the use of AI in the telecoms sector, but fewer instances of real-world deployments. South Korean national operator KT is one of those ...



Do a Google search of 'artificial intelligence broadband' and you'll get more than 9 million results in less than a second: The sheer volume of content out there shouldn't surprise anyone ...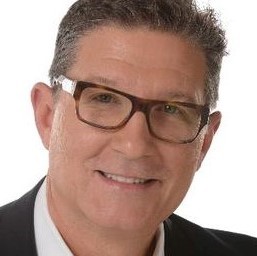 Comcast, like any other major communications service provider, is undergoing significant changes in the way it grows its business, how it runs its business and the technologies it uses to ...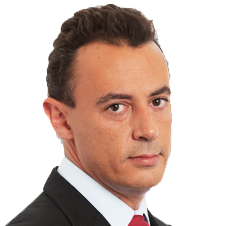 Five years ago, NOS board member Manuel Ramalho Eanes banked big on smart homes and smart cities.




Slovak Telekom and T-Mobile Czech Republic Chief Technology and Information Officer Branimir Maric is using his more than two decades' experience in telco, including 15 years in various ...

All Broadband World Forum Perspectives
All resources
Tuesday, September 10, 2019
12:00 p.m. New York / 5:00 p.m. London
Wi-Fi is the foundation of the connected home for consumers; yet, it's often a source of frustration. With the imminent release of the new Wi-Fi 6 standard – combined with a strong Managed Wi-Fi offer – service providers can reverse subscriber frustration while tapping into new revenue streams.
Key topics include:
What's different about Wi-Fi 6 and why it matters to your subscribers
The importance of offering Managed Wi-Fi and its connection to Wi-Fi 6
How you can elevate your brand and gain a strong foothold in the home network.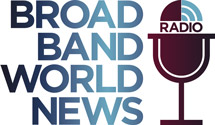 In this insightful Light Reading radio show, Kurt Raaflaub, Head of Strategic Solutions Marketing, will outline the key service provider challenges, deployment considerations, next-gen Gigabit technologies, and service models to win market share in the rapidly growing MDU market.