Mahaska Communication Uses Calix AXOS to Revitalize Rural Iowa With Broadband
SAN JOSE, Calif. -- Calix today announced Mahaska Communication Group (MCG) has deployed the AXOS software platform to simplify network operations and meet future subscriber demands as it covers southeast Iowa with fiber. AXOS radically speeds up Mahaska's deployment capabilities by enabling them to use a common operational service model regardless of the physical technology layer or the access network deployment location. By partnering with Calix, the regional communications service provider (CSP) is also extending its lightning fast network experience into subscriber homes and businesses with Mesh-Enhanced Carrier Class WiFi.
The end-to-end set of Calix solutions enables MCG to future-proof its network for the next wave of broadband service innovations and to deliver the best possible experience to its subscribers. The E7-2 Intelligent Modular System delivers all the benefits of the AXOS platform, including the deployment simplicity of GPON. Additionally, the built-in network troubleshooting capabilities of the AXOS Diagnostics Toolbox allow MCG to maintain an always on, reliable network while dramatically reducing operational costs and expensive truck rolls.
"Our biggest commitment is to the communities we serve, so we are putting the AXOS platform in place that will ensure they have access to the communications technologies they need to thrive—both now and in the future," said Frank Hansen, general manager for Mahaska Communication Group. "Having access to the network troubleshooting capabilities of the diagnostic toolbox will further enance our ability to deliver high-speed fiber optic links to homes and businesses across southeast Iowa. These services generate revenue and growth opportunities for these local communities, even placing them among the country's leaders in communications technology."
Based in Oskaloosa, Iowa, Mahaska Communication Group is a growing regional CSP that has actively advocated for rural communities by delivering the triple play services necessary to support remote jobs and enable close-knit community bonding. MCG is expanding to connect more communities with fiber and AXOS. The regional CSP is also delivering a complete, whole-home managed WiFi experience to subscribers, which not only delivers a superior experience but also drives down support costs, providing immense value for MCG and and unparalleled experience for their subscribers.
"Mahaska Communication Group is a great example of a service provider actively working to close the digital divide in rural America by committing to transforming its network to best connect communities," said Skip Hirvela, vice president of sales for Calix. "The combination of AXOS and Mesh-Enhanced Carrier Class WiFi enables MCG to simplify network operations and ensure the rural Iowa communities it serves have the best communication services available. Furthermore, the flexibility of these best-of-breed network solutions, ensure the network is future-proof and will scale as they continue to grow."
Calix Inc. (NYSE: CALX)
Broadband-infrastructure financial firm CoBank found rural Type II diabetes patients felt better, had improved relationships with their healthcare providers -- and saved money, when they had high-speed-powered telemedicine.
As some MSOs consider the direction of their future DOCSIS investments and others embrace full-fiber, most D3.1 adopters will finalize roll-outs this year.
JP Lee, Vice President at KT's R&D Center and head of the operator's access network technology R&D group, talks about the use of AI in telecoms and how the Korean operator devised its Dr. Lauren Project.
OptiComm CTO Stephen Davies shares the Australian fiber-only wholesaler's strategy to stay ahead of bandwidth demand using 10G-PON.
Jay Shah, Chief Data & AI Officer at Singapore-based network operator MyRepublic, discusses the hype around AI and talks about what it can really do for businesses.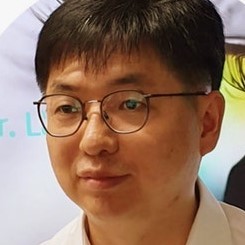 There's certainly no shortage of hype around the use of AI in the telecoms sector, but fewer instances of real-world deployments. South Korean national operator KT is one of those ...



Do a Google search of 'artificial intelligence broadband' and you'll get more than 9 million results in less than a second: The sheer volume of content out there shouldn't surprise anyone ...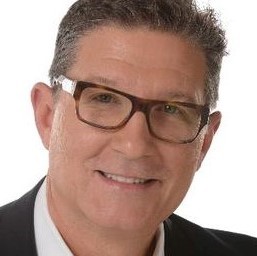 Comcast, like any other major communications service provider, is undergoing significant changes in the way it grows its business, how it runs its business and the technologies it uses to ...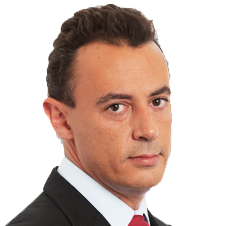 Five years ago, NOS board member Manuel Ramalho Eanes banked big on smart homes and smart cities.




Slovak Telekom and T-Mobile Czech Republic Chief Technology and Information Officer Branimir Maric is using his more than two decades' experience in telco, including 15 years in various ...

All Broadband World Forum Perspectives
All resources
Tuesday, September 10, 2019
12:00 p.m. New York / 5:00 p.m. London
Wi-Fi is the foundation of the connected home for consumers; yet, it's often a source of frustration. With the imminent release of the new Wi-Fi 6 standard – combined with a strong Managed Wi-Fi offer – service providers can reverse subscriber frustration while tapping into new revenue streams.
Key topics include:
What's different about Wi-Fi 6 and why it matters to your subscribers
The importance of offering Managed Wi-Fi and its connection to Wi-Fi 6
How you can elevate your brand and gain a strong foothold in the home network.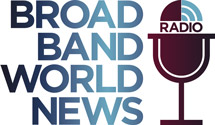 In this insightful Light Reading radio show, Kurt Raaflaub, Head of Strategic Solutions Marketing, will outline the key service provider challenges, deployment considerations, next-gen Gigabit technologies, and service models to win market share in the rapidly growing MDU market.