BBWN Bites: FCC Mulls $950M for 2017 Hurricane Damage
Also today: Semtech's XGS-PON product availability, Eluvio aims to disrupt OTT and video streaming, the fixed FWA market gains ground, CenturyLink expands channel program and DigitalC partners bring connectivity to inner-city Cleveland.
FCC Chairman Ajit Pai on Wednesday shared a draft order to allocate about $950 million for broadband networks in Puerto Rico and the US Virgin Islands. It would be the second round of dedicated, post-Hurricane Maria funding since the islands were hit on Sept. 20, 2017. After the deadly storm landed, the FCC "acted quickly, providing an infusion of about $66 million" for carriers' restoration efforts, Pai wrote in a blog. In 2018, the FCC created the Uniendo a Puerto Rico Fund and Connect USVI Fund, which gave $64 million in stage one, he said.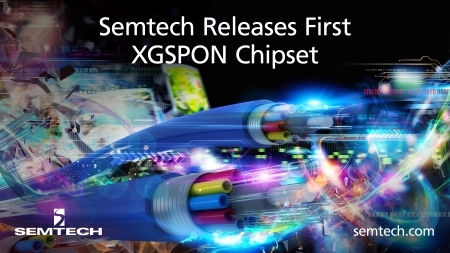 China's Semtech Corp., which develops high-performance analog and mixed-signal semiconductors and algorithms, this week announced product availability of its GN7153B combo chip and the GN7055B multi-rate burst mode trans-impedance amplifier (TIA) for XGSPON Optical Line Terminals (OLTs).
Video software startup Eluvio entered the streaming scene with the intention of enabling delivery of premium video content worldwide using an Internet overlay network that avoids any need of video transcoding systems and content delivery networks (CDNs). Eluvio CEO Michelle Munson was the founder of Aspera, a company that allowed for fast and secure delivery of mega-huge data files; in 2014, IBM acquired Aspera and Munson stayed there until she recognized the need to change legacy OTT and video streaming systems. (See Eluvio Aims to Elude Video Transcoding & the CDN .)
The total fixed wireless access market will grow at 11% CAGR to $6.2 billion in 2024 from $3.3 billion in 2018, according to Mobile Experts. "The combined 3GPP-based LTE and 5G fixed wireless segments are expected to grow quickly as major mobile operators increasingly look to share increased mobile broadband network capacity for both mobile and fixed broadband services," said Kyung Mun, principal analyst, in a statement. "The 5G fixed segment in particular will explode as operators worldwide look to leverage 5G fixed broadband for new revenue." This 5G fixed segment will account for more than half all FWA equipment sold and more than 50% of revenue by 2024, Mobile Experts predicts.
CenturyLink expanded its worldwide channel program in EMEA, hoping to attract new partners in the area to help it meet accelerated market demand as businesses continue to rely on broadband-powered digital solutions for transformation. It also will allow US and EMEA partners to work together with trans-continental customers, said Craig Patterson, vice president of indirect sales at CenturyLink, in a statement. Like many channel programs, CenturyLink's indirect salesforce gets support from dedicated teams and sales, marketing, development and maintenance throughout the customer sales cycle, a partner portal, specialized training materials and tools, as well as solutions to help partners grow their own businesses. (See CenturyLink Courts EMEA Partners.)
Demonstrating the digital divide is not limited to rural areas, The Cuyahoga County Board of Control okayed a licensing deal with non-profit, broadband advocacy group DigitalC. Under this contract, DigitalC partners will place an antenna atop the local Juvenile Justice Center to help deliver low-cost Internet to a portion of the Fairfax, Ohio neighborhood, Crain's Cleveland reported. About one third of Cleveland's residents do not have any form of Internet access; up to 50% of residents have no fixed-access home broadband, DigitalC estimates. To keep costs low, deployment relies on copper and wireless technologies: DigitalC partnered withSiklu, a developer of gigabit wireless solutions; Actelis, a telco provider specializing in symmetrical Internet across copper and Cleveland-based refurbisher RET3, that will provide computers and wireless routers to each participant.
Related posts:
— Alison Diana, Editor, Broadband World News. Follow us on Twitter or @alisoncdiana.