BBWN Bites: KPN to Get New CEO
Also today, the House takes a stab at broadband mapping, the FCC shares the agenda for its upcoming meeting, Comcast finds "Life's Good" when it streams with LG and Sparkle glitters in Chile.
Dutch incumbent KPN gets a new CEO in December. That's when Dominique Leroy heads to the Netherlands from Belgium where she currently leads Proximus. Leroy will succeed Maximo Ibarra. No public word on why Leroy is making the change, but as Paul Rainford at Light Reading points out, Leroy's base salary at Proximus was €522,000 (US$575,000), "making her one of the worst-paid CEOs in the European telecom industry." She'll earn a salary of €935,000 ($1.03 million) at KPN. Ibarra's base pay was €657,000 ($724,000), although he took home €1.49 million ($1.64 million) in total. During her eight years at Proximus, the board credited Leroy with initiatives -- like a €3 billion fiber rollout, mobile-access network sharing pact for 5G and a "Fit for Growth" strategy that delivered positive results for the last four years; indeed, the board unanimously invited her to stay at the company upon receiving her notice. But Belgium called.
The House Communications Subcommittee plans a hearing on Sept. 11 to discuss broadband mapping legislation. Meanwhile, the FCC is changing its rules for monitoring where broadband is available -- although its long-lambasted "census block" methodology will be in place for several more years. (See Pai: FCC Must Crowdsource Broadband Map.)
"Accurately mapping the availability of broadband internet service across America is essential to promote the deployment of high-speed service to Americans living in unserved and underserved areas," "This FCC doesn't have a clear picture of where broadband is or isn't available... Congress must take action to ensure the reliability of our nation's broadband maps so investments in affordable and high-speed broadband infrastructure can close the broadband gap once and for all," said subcommittee chair Mike Doyle (D-Pa.) and full committee chair Frank Pallone (D-N.J.), in a release.
Speaking of: The FCC will consider a Report and Order to align the Direct Broadcast Satellite licensing procedure with those of geostationary orbit fixed-satellite service satellites during its Open Commission Meeting on Thurs., Sept. 26. Commissioners expect to mull over a Report and Order, plus Modification of Section 214 Authorizations, to reform "wasteful access arbitrage schemes and promote the efficient use of the nation's communications networks." Sounds promising, in theory, although worrisome to see an open admission of waste. Guess we will all find out just what this means soon. (See BBWN Bites: FCC Mulls $950M for 2017 Hurricane Damage.)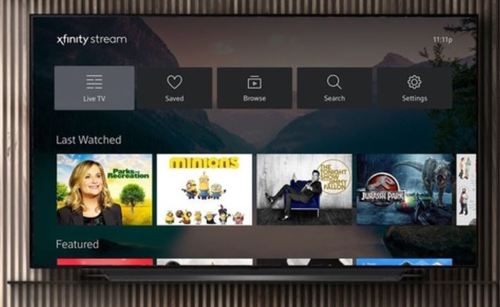 Comcast is beta-testing its Xfinity Stream app on several LG Electronics' smart TVs, wrote Light Reading's Jeff Baumgartner. The app works on LG 4K and HD models from 2017 to 2019 and lets users access most capabilities available on Comcast set-top boxes, including live TV, VoD and cloud DVR. The work between the two companies is an offshoot of the operator's Xfinity TV Partner Program, which began in 2016 and is designed to bring elements of the pay-TV service to retail products. Read the whole story here.
Italian-based international service provider Sparkle expanded its IP backbone in Chile with the opening of a new point of presence (PoP) in Huechuraba. The new PoP interconnects with the operator's Tier-1 global IP backbone and joins Sparkle's two existing PoPs in Santiago. The provider will use this enhanced power to offer high-speed Internet connectivity to local and international OTTs, ISPs, content and application providers, and other broadband providers. Sparkle also offers security services via Seabone, its backbone of about 530,000 km (329,327 miles) of fiber, according to Sparkle, which is a wholly owned subsidiary of TIM.
Related posts:
— Alison Diana, Editor, Broadband World News. Follow us on Twitter or @alisoncdiana.
(Home page art: Photo by Matthew Henry from Burst)
After suffering many quarters of financial and broadband subscriber losses, Frontier Communications' bond owners are ready for dramatic change – including a replacement for CEO Dan McCarthy (pictured), Bloomberg reports today, citing several sources.
Following an acceleration of network construction, Altice USA's FTTP deployment now spans 10% of its Optimum footprint that covers parts of New York, Connecticut and New Jersey.
Competitive cable operator also generating some operational benefits from its new whole-home WiFi offer.
Slowed or paused purchasing by two major international operators, DT & Telmex, causes ADTRAN's third-quarter revenues to fall 22.9%.
Verizon and Calix bonded four wavelengths in the lab, bringing Verizon closer to its goal of one unified network for multiple services, says Kevin Smith, vice president of network planning at Verizon, during Calix ConneXions 2019 in Las Vegas.
All resources
Thursday, October 17, 2019
12 p.m. New York/ 5:00 p.m. London
The ongoing debate around GPON vs EPON can get as heated as discussions around politics and religion, but both technologies offer some advantages over the other depending on the needs your network is servicing.
In this webinar, we will focus on the facts around the GPON vs EPON debate and how that technological decision is almost always made based on factors outside the technology itself.
Key topics include:
GPON vs EPON Technologies Overview
GPON vs EPON Rates & Reach
ITU vs IEEE – Where's the difference?
Future Growth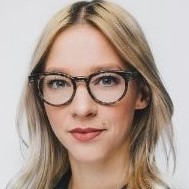 As the Senior Digital Experience Strategist at Canadian operator Rogers Communications, Lindsey Omelon build on her years of marketing experience to approach her strategy with a hybrid ...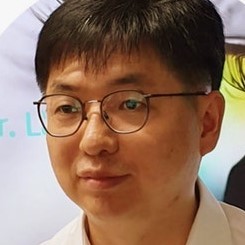 There's certainly no shortage of hype around the use of AI in the telecoms sector, but fewer instances of real-world deployments. South Korean national operator KT is one of those ...